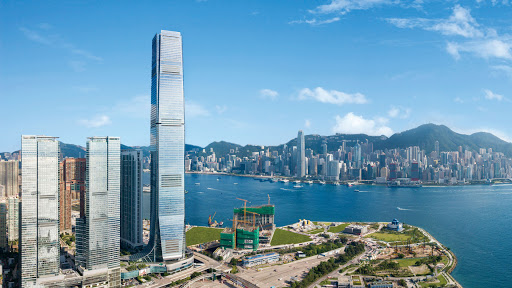 Sun Hung Kai Properties is in the business of developing residential estates, offices and shopping malls. SHKP has a sizeable land bank which is critical for future development. The group has other non-property businesses that create synergies with the core property business.
Shopping malls
The group owns about 12 million square feet of retail space across Hong Kong along major railway lines. They have various malls such as IFC Mall in Central, New Town Plaza, Moko, The Sun Arcade, APM, YOHO Mall, Landmark North, Metroplaza, Tai Po Mega Mall, East Point City, V City and Tsuen Wan Plaza.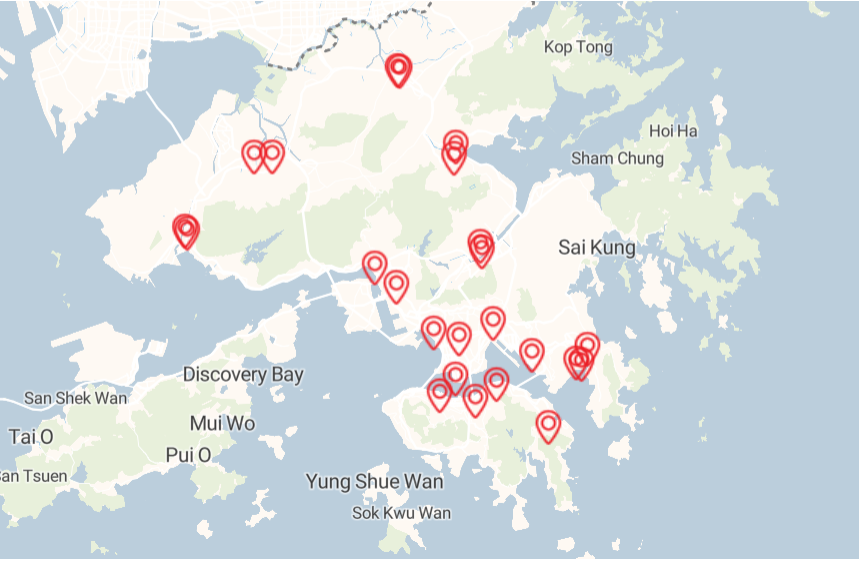 Offices
SHK Properties own an office portfolio of about 10 million square feet of gross floor area across Hong Kong. Most offices are located in prime areas. To name a few, they are International Commerce Centre, One IFC and Two IFC, Sun Hung Kai Centre, Central Plaza, Millennium Trade Centre.
Hotels and Serviced Apartments
SHK Properties own 11 hotels and 3 serviced suites. They are ALVA hotel by Royal, Hyatt Centric Victoria Harbour Hong Kong, The Royal Garden, Four Seasons Hotel Hong Kong, Royal Park Hotel, The Ritz-Carlton Hong Kong, Royal Plaza Hotel, W Hong Kong, Royal View Hotel, Crowne Plaza Hong Kong Kowloon East and Holiday Inn Express Hong Kong Kowloon East. The services suites consist of Four Seasons Place, The HarbourView Place and Vega Suites.
Property Management
The Group has property management through its subsidiaries – Hong Yip Service Company Limited and Kai Shing Management Services Limited. They managed about 260 million square feet of residential and non-residential floor area across Hong Kong and the mainland.
Construction
The Group's construction arm is under Sanfield (Management) Limited and its wholly-owned subsidiaries. It provides construction services, electrical and fire prevention systems, leasing of construction plant and machinery, ready-mix concrete and precast concrete components to the Group.
Insurance
Its insurance services include household's comprehensive insurance, fire insurance, employee's compensation, travel, personal accident, motor vehicles, Contractors' All Risk, Employees' Compensation, Third Party Liability, and Property All Risk.
Telecommunications
SmarTones Telecommunications Holdings Limited (00315.HK) listed in Hong Kong since 1996 is a telecommunications company operating subsidiaries in Hong Kong and Macau, providing voice, multimedia and mobile broadband services, fixed broadband services for consumers and corporate.
Information Technology
SUNeVision Holdings (01686.HK) is an IT company and is a leading data centre provider in Hong Kong with one of the largest footprints of close to 1.5 million square feet of gross floor area. SUNeVision includes MEGA Two and MEGA Plus which form MEGA Campus, the data centre spans across Asia Pacific region, including more than 13,000 cross-connects for high-speed and connectivity.
Other Business – Wilson Group
The Wilson Group manages about 400 car parks and 35 kilometres of strategic roadway. They manage wide range of transport facilities for private and public sectors, including management and operation of car parks at the Hong Kong-Zhuhai-Macao Bridge Hong Kong Port as well as the Hong Kong International Airport.
Other Business – Airport Freight Forwarding Centre Company
Airport Freight Forwarding Centre is an international air cargo centre at Hong Kong International Airport, with 1.5 million square feet of warehouse space and offices for lease with advanced facilities.
Other Business – Hong Kong Business Aviation Centre Limited
HKBAC is an aviation support facility for business aircraft. HKBAC provides aircraft technical support, ground maintenance, passenger and crew services.
Financial Ratios
The Total Debt/Equity Ratio is 16.77% in 2019 which is still low. Return on Equity is at 7.93% in 2019, Return on Assets is 5.98%, Return on Invested Capital is 6.2%. The Dividend Payout is 31.94%, it is increasing.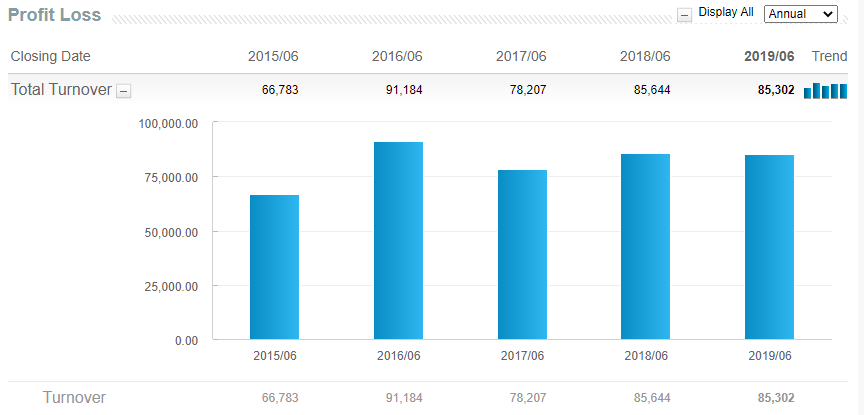 Net profit growth has dropped 10% in 2019 compared to 2018. It has dropped to 44,912 HKD million in 2019 compared to 49,951 HKD million.
Conclusion
This is just a brief look at SHK Properties.