1C3.SI Samurai 2K Aerosol Limited
6 months ago JCprojectfreedom 0
Business
The company is involved in producing aerosol coating solutions for the automotive industry. Its own brands are using "Samurai", "Kurobushi", "Khameleon", "Canbrush", "Ninjustsu", "Geiji", "CanArt" and "Bushido". It is headquartered in Malaysia, products are manufactured in Johor and distributed in Malaysia, Indonesia, Thailand, Philippines and United States. The products deliver top quality spray painting and helps consumer to save cost without going to a workshop for coating works.

Samurai 2K practiced 2 in 1 concept (mix hardener and resin) in an aerosol can. The 2 in 1 patented system consists of one harder for every two portion of resin, produces high performing paint that achieves high quality returns.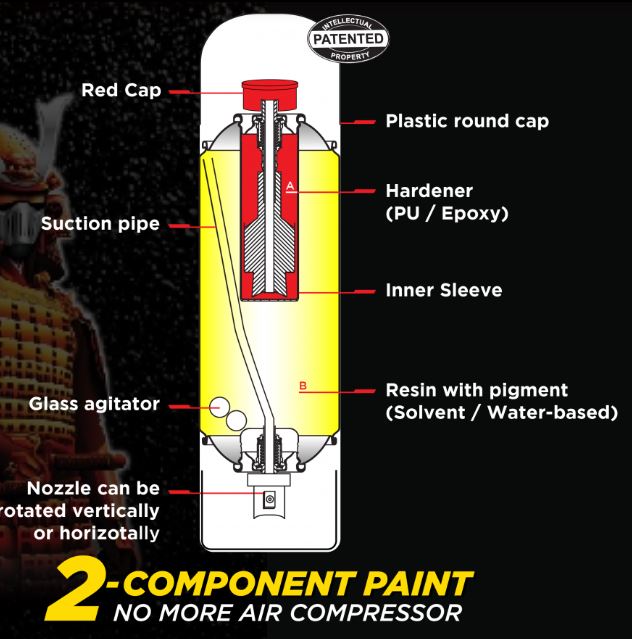 With a young and developing Asia, there will be a general trend of increase in motorcycles' demand. This coating product is serving a niche sector and it can be scaled up for other types of automobiles.

The Maintenance products offer cosmetic products such as metal and paint polish. Maintenance products include engine degreasers, chain oils, carburetor, gasket cleaners, brake cleaners, spray greasers and tire inflators.
Financials
The company has a market cap of S$91.23m with free float of 24.4%.
EV/EBITDA is about 10, breaking down Enterprise Value is S$83m, Total Asset is S$32m, Cash and Short Investment is S$10m and Total Debt is around S$2.58m.

The owners personally hold on to more than 50% of the shares.
The CAGR of revenue is approximately 48% from FY2015 to FY2018.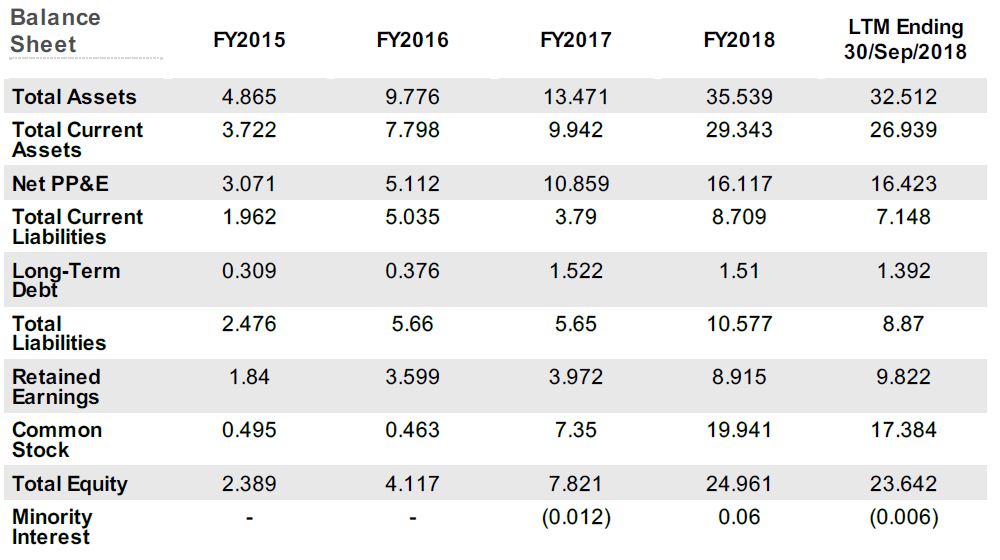 The Total Current Assets of S$27 m is almost 3 times more than Total Liabilities of S$8.87 m. Net Asset S$18m divided by 109 m shares outstanding, NAV per share of S$0.16/share.
In FY 2018, the Group recorded a net cash outflow of approximately RM 6.3 million due to purchase of property, plant and equipment to expand its production. The Group recorded a net cash inflow from financing activities of approximately RM 27.3 million due to proceed from issuance of ordinary shares of RM 30.3 million. This was offset by net repayment of bank borrowings and finance leases of RM 2 million and share issuance expense of RM 0.9 million.

In 1H 2019, net cash used in operating activities of approximately RM 2.1 million, arising from operating cash flow before changes in work capital RM 11.3 million offset by changes in net working capital outflow of RM 11.1 million, net interest payment of RM 0.1 million and income tax payment of RM 2.2 million.

In 1H 2019, a net cash outflow form investing activities of RM 3.9 m mainly used to purchase a new factory, plant and machinery, expanding Group's production capacity.
Return on Equity on average is higher than 15%. Gross Margin is stable around 40%. Current Ratio is healthy. Average Days of Inventory has reduced to around 50 days but the average days payable is deteriorating to 85 days from 50 days. Debt/Equity is very healthy <0.5.
Conclusion
Maybe I can study WD 40 and do a comparison of these two companies to find out similarities and differences. I can study how Samurai 2k can emulate the success of WD 40, whether it will hit a roadblock in terms of its growth or whether it can brunch into other products to grow its business. I will continue to study whether the company is growing its business in other part of Asia Pacific and USA.