Introduction to Vtech
Vtech is a leading company which produces electronic learning products for Infants and preschool and world largest manufacturer of cordless phones. The headquarter is in Hong Kong, key manufacturing plant is in China, 26,000 employees worldwide across 13 countries, 1,600 R&D professionals in Hong Kong, China, Germany, US, Canada and Taiwan.
Business

Vtech produces electronic learning toys for infant, toddler and pre-school. They have two key brands – Vtech and Leapfrog. They make Kidizroom smartwatch and kid electronic phones. Vtech has a business arm which focus on contract manufacturing for professional audio equipment, hearables, medical and health industry and industrial products. Vtech is the number 1 supplier of electronic learning toys from infancy through toddler and preschool globally. It is the no.1 infant and toddler toy manufacturer in France, the UK, Germany and Spain. There were 61 million products shipped in FY2018, selling in 90 countries.
Financials
Group revenue for Europe fell by 2.2% to US$849.1 million in the financial year 2018. Europe is Vtech's second largest market.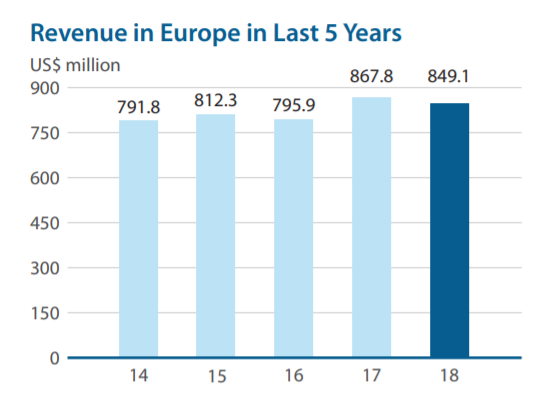 Group Revenue in North America has increased by 2.4 % to US$1,041 million in financial year 2018.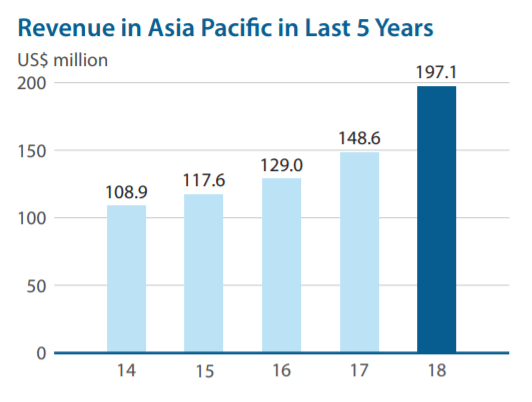 Group revenue in Asia Pacific increased by 32.6% to US$197.1 million in the financial year 2018.

I have discussed this company with Kelvin from Kelvestor, he pointed it is good that the founder Allan Wong still hold 34.9% of the shares.
The revenue is overall increasing. Kelvin shared that the revenue growth rate is erratic and not consistent growth rate. The EPS is relative stable but not increasing. See below image.

Total current assets are almost twice as much as Total Liabilities. Total non current liabilities are almost non-existent. We do notice that the total cash is decreasing over the years.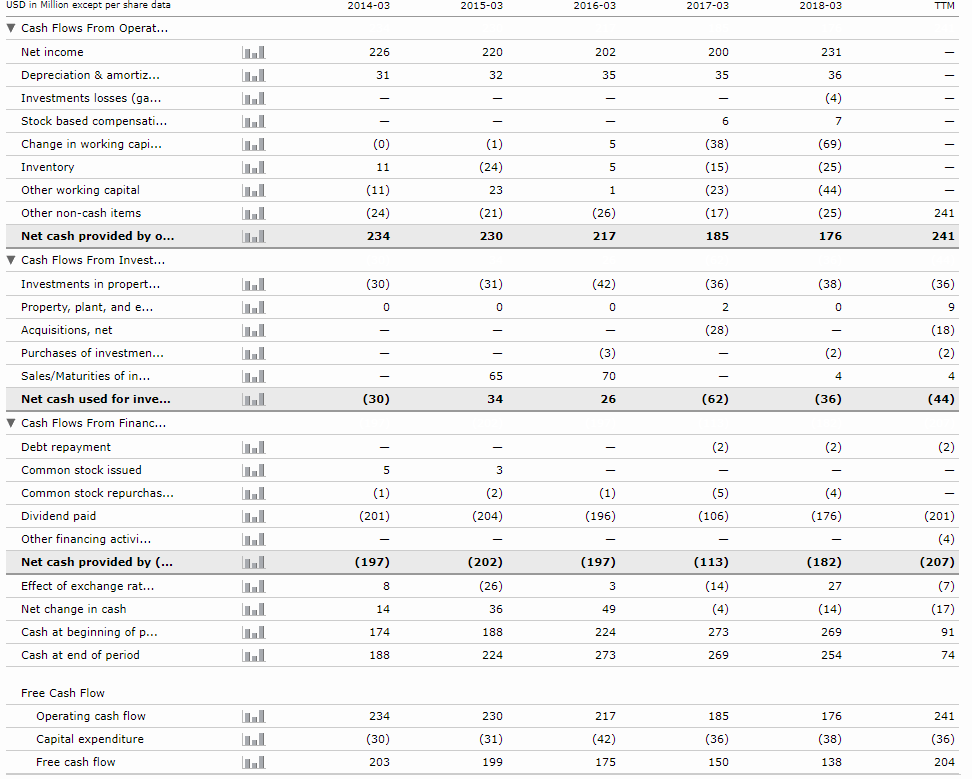 Net Cash provided by Operating Activities are decreasing over the years. Vtech is increasing dividend payout which reduces cash. There is positive free cash flow over the years.
Net margin is around 10%, ROA average 19%, ROE over the years are above 30% and ROIC are above 30%. ROE is not driven by debt.
Conclusion
I dislike the telecommunication business which is slowly dying and the revenue loss in key market are faster than revenue growth in Asia Pacific. It is a well managed company but I will not buy at this price. There is not enough margin of safety. I will put this in watch list and look at the company when price is $60 and below.