A brief look at XIAOMI 1810.HK
7 months ago JCprojectfreedom 0
Business
Xiaomi was founded in 2010 by Lei Jun, MI stands for Mobile Internet and the company has created high quality hardware, software and internet services. The product ranges from Mi Note Pro, Mi Note, Mi TV and other accessories, spanning across global footprint. It has a lot to brag about, it is China's third most valuable technology company. Lei Jun is taking the low pricing strategy (low margin – 5% net profit margin cap) for Xiaomi's phone and various hardware products. The key is to gain traction through volume and use the money to move into their key strategic direction which is to focus on Internet of Things. As of 4th quarter of 2017, Xiaomi was the world's third largest wearables company by shipment.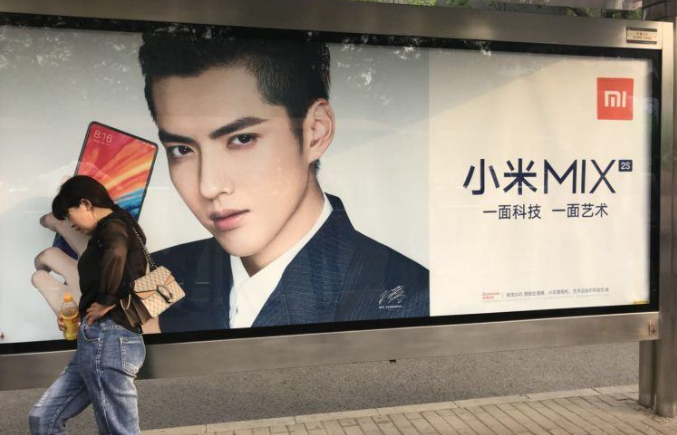 Xiaomi has offline retail which cost a lot to operate but it makes up through volume. Xiaomi is trying to build an ecosystem which Apple has been widely successful with. Once consumers buy Xiaomi's cheap devices, the company cross sells them with other services and products. For example, users buy software from its app store, pay for customized themes in Xiaomi's operating systems, entertainment services and purchases within games. This makes their products and services more sticky than Oppo and other phone manufacturers.
Financials
In Q3 2018, Total Revenue is at RMB 50.8 billion, it is 49.1% YoY growth as company to Q3 2017 Total Revenue of RMB 34.1 billion. 2018 smartphones shipment exceeded 100 million. In China, revenue's growth has achieved 20.9% YoY. In Western Europe, YOY growth achieved 386% for Q3 2018 compared to Q3 2017, growing in terms of market share from 1% to 4%, there will be more rooms to grow in the region. Xiaomi is the number 1 in terms of market shares in India and number 2 position in market shares in Indonesia.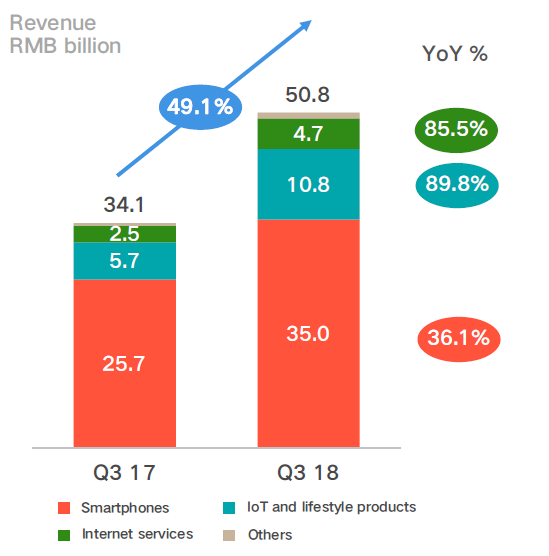 IoT and lifestyle products revenue reached RMB 10.8 billion in Q3 2018 which represent a YoY growth of 89.8%. Smart TVs sales volume grew by 199% YoY in Q3 2018, sales volume exceeded 1 million unit in October 2018. It has launched Mi Air Conditioner to expand IoT portfolio. TV internet services which accounted for 5.4% of total internet services revenue in Q3 2018.
Hardware gross margin is 7.1% in Q3 2018 vs 7.4% in Q2 2018. Internet services gross margin increased from 62.8% in Q2 2018 to 68.4% in Q3 2018.
Share Price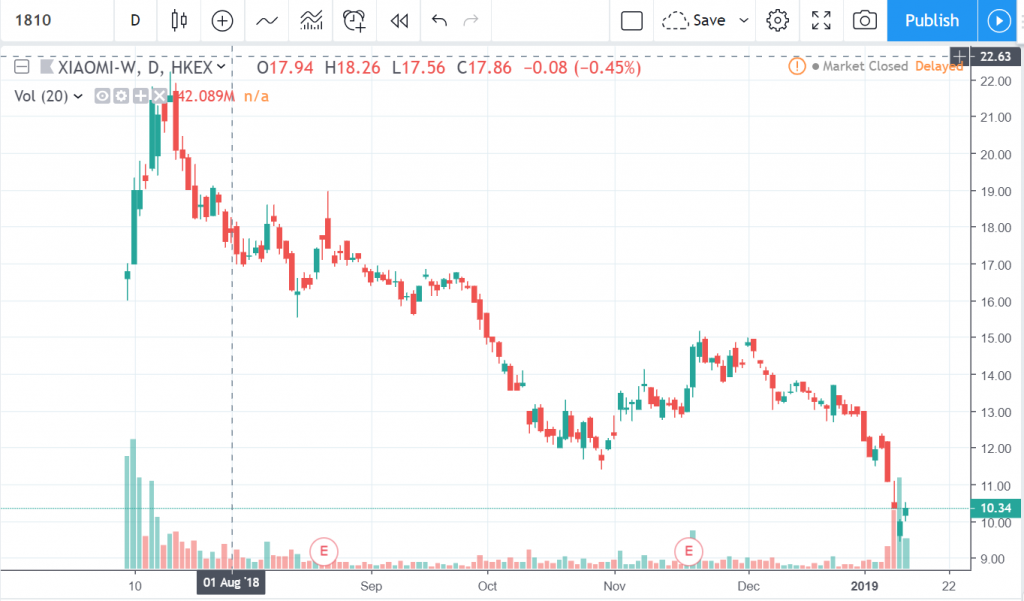 Shares took a plunge as the end of lock-up period that prevented early investors from selling. It dropped to HK$9.97 on 10th January Thursday before recovering to HK$10.34 on 11th January Friday. Lei Jun and CFO Chew Shou Zi gave the commitment that they will not sell their shares in the company for at least a year.
If 2018, EPS can achieve HKD 0.60, we continue to see growth in the EPS, this can be a lucrative company to own at current price.