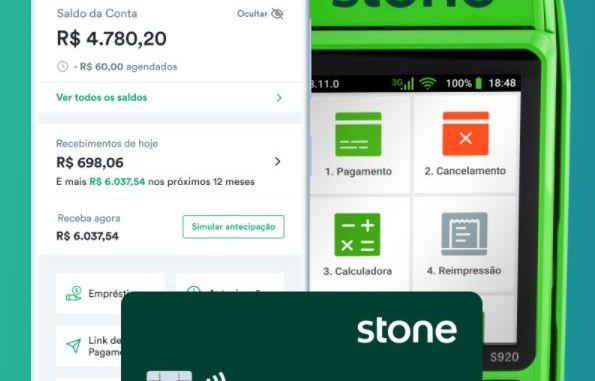 This is a work in progress as I continue to build up my conviction.
Updated on 9th Oct 21. Updated on 30th Oct 21. Updated again on 6th Nov 21.
Brief Introduction
StoneCo was launched in 2012, the founders André Street and Eduardo Pontes came from the electronic payment and payment processing industry in Brazil. They had achieved success with online payment technology company called Braspag, which was acquired by Cielo for R$40m. They went off to build StoneCo from scratch. Eduardo Pontes left in 2018 and he is currently working on Salt Pay.
Businesses
StoneCo has various solutions Stone, Pagar.me, Mundipagg, equals and cappta. Stone provides POS solutions, omnichannel acquisition, it is a company that provides its customers' payment, management tools, and financial products.
Pagar.me is a PSP solution with an API integration that allows small businesses to start selling online. It helps merchants to integrate multiple payment methods such as credit card and boletos (an official form of payment regulated by Central Bank of Brazil that uses vouchers to pay, a boleto has a barcode and includes your transaction information such as bank information, transaction amount, customer information, and expiry date).
Mundipagg is a full-featured e-commerce gateway that connects e-commerce businesses to the acquirers of their choice. This helps to accept wide payment options and use multiple functionalities focused on improvising merchant conversion rates. It helps to provide automated recurring payment, one-click buy, and e-wallet.
Equals is a company that offers financial management platform to perform reconciliation services for customers with different acquirers (payment terminals and gateways). Equals gathers the sales from all payment methods in a single platform. It does sales reconciliation, fee audit, multi acquirer integration and analytics. It complies with international security standards and structure to serve companies that deal with multiple means of payment with transparency.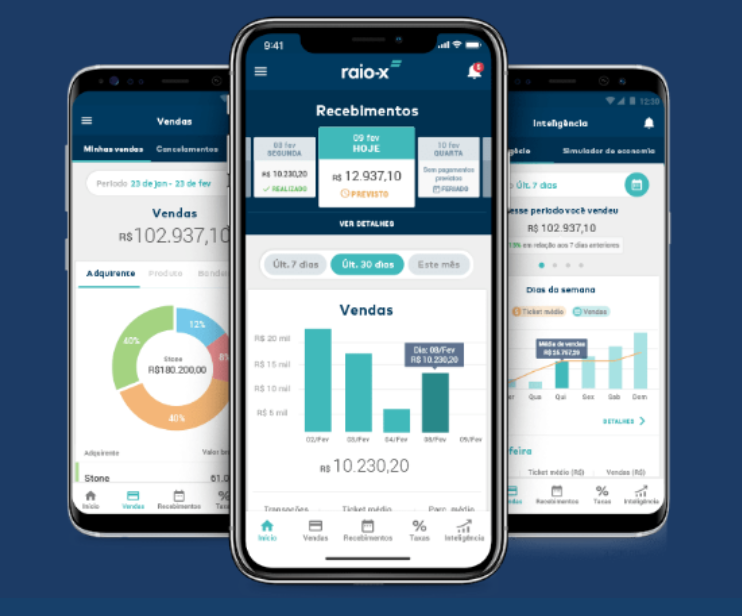 Cappta is a company specialized in electronic means of payment TEF which equips its customers completely, enabling them to accept different brands, issue tax receipts, integrate commercial automation and manage sales, gear for high sales volume businesses.
Industry
Cashless transactions are growing rapidly in Brazil, similar to other emerging countries where the majority of transactions are in cash. StoneCo is operating in the end-to-end cloud-based technology platform for merchants to conduct electronic commerce, across in-store, online, and mobile channels.
From Statista, Digital Payments have grown from USD 46,363 million in 2017 to USD 53,673 million in 2021, it is forecast to grow further to USD 99,637 million in 2025. One interesting thing is neobanking (with a branch, pure digital banking) is forecast to grow to USD 344,287 m. This is exponential growth!
The number of users for the Digital Payments segment has grown from 79 m in 2017 to 114.77 million in 2021 and is forecast to grow to 138.1 million in 2025. In a JP Mogan Chase report in 2019, Brazil's population is young and internet savvy, it has a $24 billion e-commerce market, with an $8 billion mobile markets. Online spending is only 3% of retail sales, it has lots of untapped potential market.
Earlier in May 2021, StoneCo invested BRL 2.5 Billion and acquired 4.99% in Banco Inter. If the merger materializes, the combined market capitalization will be approximately USD 20 billion. Banco Inter offers banking, marketplace, credit, insurance, investments products, and services. It is the first fully digital bank in Brazil. It has acquired new customers from 1400 per day in 2017 to a total client base of 4.9 million in 2020.
Earnings Transcripts Extracts
June 2021 Earnings Transcripts
Our TON product has moved from being an experiment and optionality to becoming a proven and high-growth solution that added over 140,000 new clients, 83% more than the previous quarter and over 60% of net addition of clients of the leading player in the micro merchant space. Our Pagar.me SMB product, which enables clients to accept payments online, is proving the strength of the online opportunity in Brazil with 93% year-over-year TPV growth in second-quarter '21 and a 63% two-year CAGR, while represent take rates above 3%. Also, the engagement of our SMB clients with our financial platform showed a significant improvement in the quarter, with prepaid card TPV, banking money-in and money-out volumes and total banking accounts balance all grow between four and 5.5 times. Besides the number of Stone SMB clients settling in our digital account increased 45% quarter over quarter to 273,000 clients.

Stoneco LTD (STNE) Q2 2021 Earnings Call Transcript | The Motley Fool by CEO Thiago Piau
The banking transactional volumes show strong growth in number. Revenue excluding credit grew by 68% year over year.
We brought in 2021 a more experienced team to improve our credit scoring model, risk management, and funding capabilities. We're also enhancing policies and processes to improve underwriting risk through a broader set of collaterals, access guarantees that were contractually given to us, and enhance our recovery, recovery process, and renegotiation capabilities. Starting in the third quarter of '21, new credit contracts will be accounted for on an accrual basis. We are also exploring new partnerships to enable the asset-light model we envision.

Stoneco LTD (STNE) Q2 2021 Earnings Call Transcript | The Motley Fool by COO Lia Matos
When asked about the write-offs on receivables from the credit portfolio which started in June, the VP of Finance Rafael mentioned that NPLs are increasing, clients that are not paying for 60 days or more are 19%. Previous quarter was only 12%. The credit product was designed to be fully collateralized, the new registry system was not working properly, they could not enforce the collaterals. They are working on the collateralized product before resume the lending again.
And then we were not seeing that cash flow anymore because of the collateral leakage. So, what we want to evolve is why are our clients move to another acquiring player. At the end of the day, we understand that because of the pandemic, many of the clients, they are trying to protect cash flows and renegotiate the contracts later and decided to move, not to pay the credit in the beginning. So, we want to evolve our risk assessment of our clients to make sure that we protect the business from this type of behavior in the future.

Although it's important that the collateral is working pretty well. The other thing is that we have to evolve in terms of our recovery process, our renegotiation with clients because if a client has a problem, we have to renegotiate with them to give them the ability to repay us back in the way they suit best for them and for our risk and return assessment. So, we are evolving a lot in terms of the recovery process and the renegotiation with clients. The other thing is improving the credit scoring process in order for us to see other collaterals, more than the TPV and the card transactions that the clients have.

Many clients, for example, they are the owner of the store, and we are not seeing the store, the actual store, the real estate as collateral for — as a collateral for the credit project, for example. So, we're improving our ability to have more collaterals for the same clients. And in the end of the day, Jeff, as I just said, there are some profile of clients that maybe we will not be the one increasing credit risk to create the product, but we can provide for them the same level of experience with third-party partners providing the credit and being — and having us as the originational partner with a fee in that relationship. So, we are working on those fronts in terms of the turnaround that we are doing in our operation in order to get the product back on track.

So, it's a two-way execution here following the evolution of the industry and rebuilding our product. But in the end of the day, what we have to keep in mind is the project has to be simple. Rates have to be simple and the client has to reconcile easily. We have to be paid back, aligned with the cash flows of our clients.

Stoneco LTD (STNE) Q2 2021 Earnings Call Transcript | The Motley Fool by CEO Thiago Piau
Thiago has mentioned how sticky and deeply integrated the products are to the retail workflow. This is StoneCo's competitive advantage. It allows StoneCo to fully integrate financial solutions to help clients to move their inventory online. StoneCo's retail customers are also unwilling to change the POS and ERP system. Hence, client retention is very high.
Challenges & Risk
As mentioned earlier in the earning transcripts, StoneCo has a technical issue with Brazil's new credit registry system. StoneCo has been building its credit business for the last two years, issuing loans to SMB based on receivables. StoneCo has visibility on their receivables as it is their digital payment service provider as well.
Brazil's credit registry system started to have malfunctioned. There are other parties who do not comply with the new rules for loan collateral and settling of funds. StoneCo freeze this business and need to fix the technical issues.
The credit segment will become sluggish for the next two quarters, the digital banking business for StoneCo will slow down. The below image shows the Allowance for Bad Debt, this is the number which I will be interested to look at in the upcoming quarterly results.

Competitors
Stripe – Millions of businesses of all sizes from startups to large enterprises use Stripe's software and APIs to accept payments, send payouts and manage their businesses online. Stripe is a fully integrated suite of payments products, brings together everything that's required to build websites and apps that accept payments and send payouts globally. Stripe's products power payments for online and in-person retailers, subscriptions businesses, software platforms, and marketplaces. Stripe also helps to beat fraud, send invoices, issue virtual and physical cards, get financing and manage business expenditure.
Competitor – Square
Square Inc (NYSE: SQ) is the counterpart in the USA which has its arm in hardware and software. Square builds tools to empower businesses and individuals to reach buyers online and in-person, manage their businesses, and access financing. Square design and build hardware in-house, its Square terminal, Square Reader for contactless and chip, Square Reader, Square Register, and Square Stand. It has Square Point of Sale and payment processing options. Individuals use Cash App to spend, send, store and invest money. TIDAL is a global music entertainment platform that empowers artists.
On 28th October 2021, Square released a study on how UK retailers and restauranteurs are redefining the future of commerce. They are taking control of their future by delivering customers' evolving expectations, reinventing business models, incorporating new technology to improve operational efficiency.
97% of consumers now make monthly retail purchases online
Half of UK stores offer same day in-store pick-up
73% of consumers have bought products from social media
35% is interested in virtual reality (VR) shopping experience (refer to Meta)
pandemic is reinforcing shopping indoors
71% of retailers are looking to inventory management technology to improve supply chain efficiency
Square is partnering with Tik Tok to make it easy for sellers to reach new customers and grow their sales online. This integration will send fans directly from TikTok videos or ads to the Square Online store, providing a complete shopping experience while retaining the personal brand's look and feel. Square is capitalizing on the fastest-growing social media platform to reach the audience and blur the line between content creation and e-commerce. This will help both companies to scale up their sales.
They enhance the ecosystem of products, improve the Square Invoices product to help sellers more efficiently run their businesses and serve customers. Square Invoices allow sellers to easily bill clients and get paid fast. 75% of Square Invoices are paid within a day. It is designed to get paid faster while saving time. Square Invoices allows sellers to accept Automatic Clearing House bank transfer payments, with a low processing fee, making it attractive for merchants selling high ticket items. Square Invoice Plus is a software subscription for larger businesses with complex operations. It invoices faster and streamlines multiple client workflows with custom templates and milestone-based payment schedules. Square Invoices' processed GPV up 2x from 2 years ago.
Square is growing its up-market by attracting larger and more complex sellers. Mid-market sellers value Square's ecosystem as they need vertical-specific features, customer-relationship management tools, and access to the developer platform. Mid-market sellers experienced strong growth in third-quarter 2021, growing gross profit twice as fast as overall seller business on a 2 years CAGR basis. In short, it is helping sellers to become more profitable and sell more.
Square is expanding globally in the UK, Australia, Canada, and France. For its Cash App is targeting individuals between 13 and 17 years of age for peer-to-peer payments, these 20 million individuals will grow up to become working adults in the next few years and become loyal customers of Square. It is expanding its Cash App for customers to scan checks and add physical cash to their Cash App at more than 30,000 participating retailers across the U.S. such as Walgreens and Family Dollar. Square is getting retailers and its user entrenched in its app, its software, and its eco-system.
Other South American fintech such as MercadoLibre's Mercado Pago, a digital payment service, and PagSeugro Digital are direct competitors. MercadoLibre is headquartered in Argentina and operates in South America. Brazil accounts for approximately two-thirds of its revenue. Brazil has a lot of fintech companies sprawling.
Competitor – PagSeguro
PagSeguro founded in 2006 is Brazil's equivalent of Square, the market cap is around USD 11.92 billion whereas StoneCo's market cap is around USD 10.46 billion at the time I wrote this. PagSeguro offers point of sale (POS) terminals, online payment processing services, and works with micro-merchants and small and medium-sized businesses (SMBs). PagSeguro has the first-mover advantage in the micro merchant digital payment space.
PagSeguro earns fees from credit card transactions as a commission withheld from the transaction value to the merchant. These merchant discount rates (MDR) vary from 2.4% to 4%, depending on volume, transaction type, and transaction category (credit vs debit).
PagSeguro sells prepaid cards and earns interest on the float. PagSeguro offers an eWallet where credit card information can be saved on it to make payments. This generates MDR fees. PagSeguro provides merchants the option to receive prepayment on their installment receivables in interest-free installments over time using a credit card. PagSeguro charges prepayment fees to merchants as a percentage of the overall receivable.
PagSeguro launch its own digital bank called PagBank in 2019. The company makes money through wire transfers, credit cards, P2P transactions, and loans.
Cielo copied PagSeguro's business model of selling the POS terminal directly to merchants instead of leasing them. StoneCo grew up competing with an old duopoly formed by incumbents Rede and Cielo, PagSeguro created a niche market with individual microentrepreneurs (MEIs in the Portuguese acronym). StoneCo has a distribution force that interacts directly with merchants. This helps to secure customer relationships.
Banco Inter
Banco Inter is the digital bank in Brazil that offers checking, personal, corporate, and microenterprise accounts, loans and credit cards, investment and insurance services. StoneCo invested BRL 2.5 billion and acquired a 4.99% stake in Banco Inter.
Stone aims to integrate Linx platforms to Intershop, enabling Linx clients' inventory to be sold through Intershop. This helps Intershop to serve non-account clients leveraging Stone payment and risk management platforms. Linx and Stone's food service client base can sell online through Intershop. This is connecting Stone merchants to Intershop, driving the digitalization of Stone merchant base, and providing an omnichannel journey for Intershop consumers.
Stone Co wants to enable a seamless mobile payment between Inter consumers and Stone merchants ecosystem through targeted incentives that drive better and more buying experiences between the two companies' sellers. They can jointly offer credit and working capital solutions to StoneCo and Inter client base to explore more cross-selling opportunities. StoneCo is exploring different opportunities to leverage Inter retail distribution for funding capabilities, this will increase investment opportunities in fixed income through the offering of FIDCs.