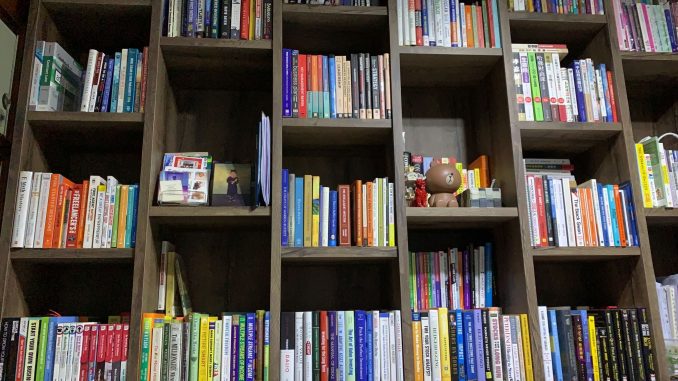 Recently I am feeling lazy to be involved in writing articles and working on research on businesses. Instead, I am binge-watching Star Wars' Rebels animated cartoons on Disney+. Watching shows take my mind away from work issues and career choices.
The world is a strange place, suddenly in the first quarter of 2022, the global employment rate went up. More jobs are filled. You go around Fairprice NTUC (Singapore's supermarket) and you will realize there are lesser young people working there. During the peak of the pandemic, there are a lot of young people working as packers, cashiers, and support staff. I believe they found new jobs and left the organization.
Recently, there are 2 opportunities that came knocking on my door. The first one is to get me to be based in Taiwan as an Assistant General Manager. It is towards junior management role to oversee a team of 70 – 100 members. It is interesting and they have a backlog of projects till 2026. This is an opportunity for the family to relocate to Taiwan. I don't think in the next 1 year we will be ready. I told the GM in Taiwan that my wife will like to work for at least another 1-2 years such that she can leave her full-time job and become a suitcase entrepreneur.
The other opportunity is a sales manager. The barrier to entry is high for this industry and it is highly profitable. They gave me a good offer and it is based out of Singapore. The employment letter came. I approached my immediate manager and asked him for his approval for me to sign the employment letter.
The crux of the negotiation is not on salary but to work from Singapore. If you are more than 183 days away from Malaysia, you will be taxed at a flat rate of 30% as a non-resident. That's a very high tax rate compared to the resident tax rate which is a progressive tax system. Another aspect was in 2020, the exchange rate then was 1 SGD: 3 MYR and at the time I am writing this article, the exchange rate is 1 SGD: 3.15 MYR. It is a double whammy situation. I suffered from a higher tax rate of 30% and a 5% salary cut in terms of currency losses.
The most important aspect is to be with the family. I cannot trade anything for the time that I can spend with family. I can live in any part of the world as long as I am with my family. Home is where the family is.
By grace, my immediate manager is able to talk to all stakeholders to change the contract to a Singapore base. It is a 1-year contract. To me, it does not matter whether it is a contract basis or a permanent role. I do not have career aspirations but only have financial aspirations. A lower tax rate and I can be with family win me over. I can start to build up my CPF Life fund again. Another bonus!
Side note – I bought 200 shares of VRWA recently for the month of April.