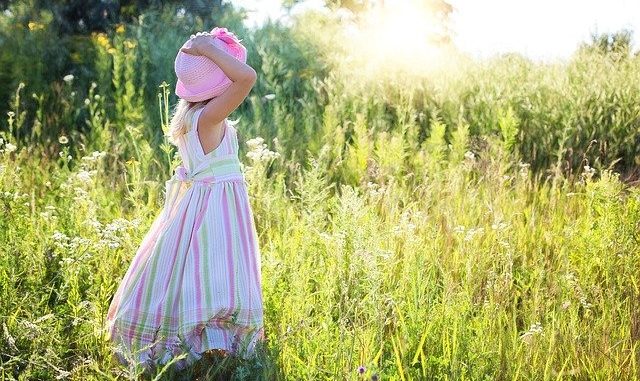 I was reading Dr Wealth article and I thought it will be a good idea to do this exercise. We should conduct a typical financial health check on a yearly basis. Hey, I was an independent financial advisor from 2019 to 2020 March, it is in my blood and I want to make sure my own financial health is in a good shape.
Liquidity Ratio (L)
Liquidity Ratio = Cash / Monthly Expense
This ratio measures the number of times of cash you have set aside to cover your monthly expenses. It indicates how strong you can manage an emergency. Ideally, you need minimum 6 months of expenses coverage. Look, there is a pandemic going on, you should have around 9 – 12 months of expenses coverage.
JC Fund Liquidity Ratio = 21.875
This ratio we are OK!
It means I can cover a lot of shit here. I hope it will not happen but I can easily lose my job, something may pop up. Recently, I was listening to a podcast, and I cried my heart out as I don't know how many 10 years we have left. I am not suffering any terminal illness but it is a kind of mid-life crisis. Maybe, I am away by myself for too long. Fuck this, I promise myself I am never going to miss another love one's birthday ever again. After watching the video of Larry King, I told myself that I want to be there for the children and family, not away from them anymore.
2. Liquid Asset to Net Worth = Cash / Net Worth
JC Fund Liquid Asset to Net Worth = 0.63
This part we are OK!
This ratio measures how easily you can convert your assets to cash. To me, I think you need at least 20% of your net worth in asset that can be converted to cash. I have cash set aside for emergency, going to build up to capitalize when things get cheap.
Financial Stability Ratio (F)
3. Debt to Asset = (Total Liabilities/ Total Assets)
The debt to asset ratio will indicate the leverage level. Those who own multiple properties (3 – 10 units) are highly geared. Who knows? May this is a clever strategy as the interest rate does not seem like going up for the next few years. If you last long enough, you will get your properties paid for. I agree with the ratio which should remain less than 50% to have sufficient assets to cover liabilities to remain financially stable.
JC Fund Debt to Asset Ratio = 0
This part we are OK!
I don't know man, I think I am pretty dumb here. Financing is cheap, dirt cheap. Banks are always calling me to throw funds at me. I was reluctant as I was not in Singapore last year. Some debt will be healthy for asset allocation.
4. Debt Servicing Ratio = Debt Repayment / Total Income
This ratio measures capacity to make debt payment. The ratio should be less than 35%. As income is finite, if you allocate everything to debt, you cannot have funds for investment.
JC Debt Servicing Ratio = 0
This part we are OK!
Recently, I was Ken Teng's video on certainty to uncertainty. I am too prudent, I wanted certainty in life. We pay off things to have 0 debt. Maybe it is a good thing to have peace of mind, we sleep soundly. Again, some debt will be good if allocated properly. I won't be stupid to buy a condo now. The rental yield does not justify the hefty price tag. Maybe I will curse myself 5 years later when the OCR average psf increase from S$1300 – 1500 to S$3000-4000.
I don't understand what is happening, my property agent friend just posted on social media, he and his team sold 14 ECs at launch! That's like an average of SGD 140,000 or maybe SGD 280,000 (some developers give more) in commission. I will cross the straits and become a Johorian. What about the kids? Take a bus to Singapore or maybe study online or study in MY.
5. Non-Mortgage Debt Service Ratio = (Non-Mortgage Debt Payment/ Total Income)
In general it is bad debts. It should be lesser than 10% of income for non-mortgage debt payment. These are your online course's instalment plan, Nuskin's products instalment plan, credit card payment, car loan instalment, renovation loan instalment.
JC Non-Mortgage Debt Service = 0
This part we are OK!
I keep it as zero as going to pay off the GIM course fee. We spend money to upgrade ourselves be it education, health, or beauty. We don't have a car, I will buy GRAB shares when they IPO as I missed the Meituan. We use GRAB taxi, SBS transit, and MRT. In my previous life, I will have bought SBS Transit. You can drive BlueSG and Tribecar. You can sign up here to enjoy $15 credit to drive Tribecar. (Affiliate link and it does not cost you anything)
Investment Ratio (I)
6. Savings Ratio = Savings / Total Income
The ratio is how much you can save. A healthy ratio should be minimum 20% of your income.
JC Fund Savings Ratio = 60%
This part we are OK!
7. Investment Ratio = Investment Assets/ Net Worth
This measures how much your net worth is in investment. This is to put your money to work harder for you. Ideally, you should invest more than 50% of your net worth.
JC Fund Investment Ratio = 0.55
This part we are borderline OK!
8. Regular Investment Ratio = (Regular Investment/ Total Income)
We should regularly invest at least 10% of our income for wealth accumulation. We can use robo-advisors to deploy the funds automatically for you. I have been trying out Moneyowl to invest using SRS funds. I will explore Endowus.
JC Fund Regular Investment Ratio = 0.25 – 0.5
This part we are OK!
Financial Independent Ratio
Recently I read this interesting ratio called
FT ratio (Fuck This! Ratio) = AGE X NETWORTH/ ANNUAL EXPENSES
If more than 1000 => you are financially free
JC Fund FT Ratio = 950 – 1053
Conclusion
Overall we are financially healthy this year. May this year be gentle to us. We just want to have our family members around us to be safe and healthy.