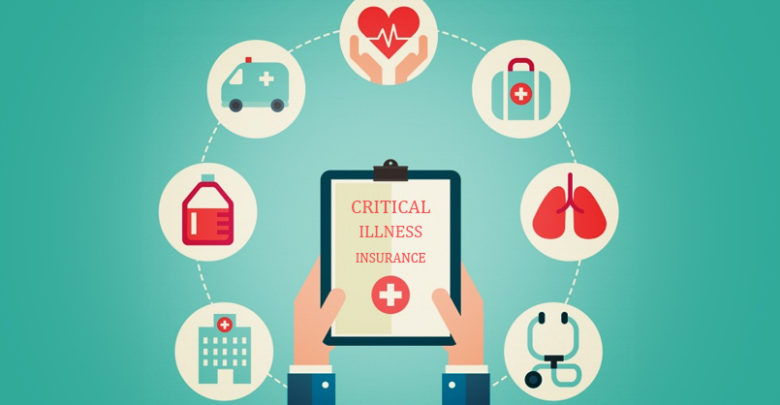 Insurance is an important component of wealth management. It involves using a small sum of money to pass your risk to the insurance companies. However, a lot people tend to emphasize on investment and savings, ignoring the importance of insurance. If there is insufficient insurance coverage, an unfortunate event can wipe out your net worth, resulting in financial crisis.
The age group with the largest gap in death coverage is between 20 to 34 years old. This age group usually feel that they are young and invincible, the probability will be low, they tend to ignore getting insure or reduce level of coverage for death.
Insurance is basically a financial safety net, sufficient insurance coverage will help to alleviate any bills, receive payout to cater for daily living expenses and your dependents to continue to enjoy the present standard of living by paying off your public housing mortgage, car loan and education fund. It is a preventive measure against the unknown. It is a form of responsibility to your dependents.
Comprehensive insurance coverage will encompass Hospitalisation, Death, Critical Illness, Total Permanent Disability and Mortgage-reducing Insurance. Depending on your lifestyle, you may require Travel Insurance, Personal Accident Insurance, Foreign Helper Insurance and Car Insurance. In this article, we will touch on Hospitalization Insurance, Death and Critical Illness Insurance, Total Permanent Disability and Mortgage-reducing Insurance.
Hospitalization Insurance
For all Singaporeans and Permanent Residents, you will be covered under Medishield Life. This is meant for basic medical coverage which allows you to stay in Ward B2 and C, you can utilize your Medisave to pay for your Medishield Life Insurance. Based on my personal painful and awakening experience, my mother was admitted to A&E few years ago in great pain but there was insufficient B2 or C beds, she had to wait for at least 10 hours before getting a bed due to strong demand and lack of supply. We decided to upgrade her and immediately she got a bed. I realized health care is no longer considered as a public good, they tend to favor the wealthy.

There are 7 insurance companies which provide Integrated Shield Plans. Their premiums are above and on top of the Medisave paid for the Medishield plan. This allows you to stay in private hospital or Class A. Hospitalization Insurance is meant for covering operation cost, room charges and hospitalization expenses.
4 Types of Life Insurance
Term Life
Term Life Insurance is considered as non-participating policies, they do not have any surrender or cash value. They are cost effective because the premium will be used for protection. Those age between 20 to 30 years old can consider using Term Life plans for insurance coverage.
Whole Life
This type of Life Plan has surrender or cash value. For Whole Life Plan, the protection is similar to Term Life, except the premium term is limited. For example, you pay for 30 years and you can enjoy lifetime coverage.
Investment-Link
Investment-Link Plan (you can read more here) is similar to Whole Life Plan. However, there is an investment element where a portion of your premium will be used to purchase unit trust.
Endowment
Endowment plan serves as an accumulation strategy. It is similar to saving money. You can choose 10 years, 15 years or 20 years plan. At the maturity of the plan, you can receive your capital and return.
Critical Illness Insurance
Critical Illness coverage is different from Hospitalization plan. The insurer will pay a lumpsum upon doctor's diagnosis of the specific illness. Some insurer will require a minimum survival period prior to payout. Critical Illness Plan will cover 37 critical illness, including major cancer, heart attack and stroke. You need to understand whether your plan has Early Critical Illness coverage.
Mortgage Insurance
Singaporeans are familiar with buying properties but they often ignore the importance of mortgage insurance. If there is an unfortunate event, the dependents may not be able to pay the mortgage. The mortgage insurance will help to pay off the outstanding loan.
How much insurance do I need?
It all depends on where you are at in terms of life stage and are there any changes to your life? For example, marriage, newborn, loss of job, it will be advisable to get in touch with your financial adviser to do a financial review. Sometimes, it is not about adding more to your insurance portfolio but look at any dead asset which is no longer relevant to what you need.

You should get adequate coverage as you progress in life. The premiums of insurance will increase as you age. In terms of the basic plans, you should get coverage early before there are complications to your health which will result in exclusion from coverage or loading which will increase your premium.

Lastly, remember 40/30/20/10 rule which means your loan or debt level should never exceed 40% of your net income, household expenses should not exceed 30%, savings should not be lesser than 20%, insurance expenses should not exceed 10%.