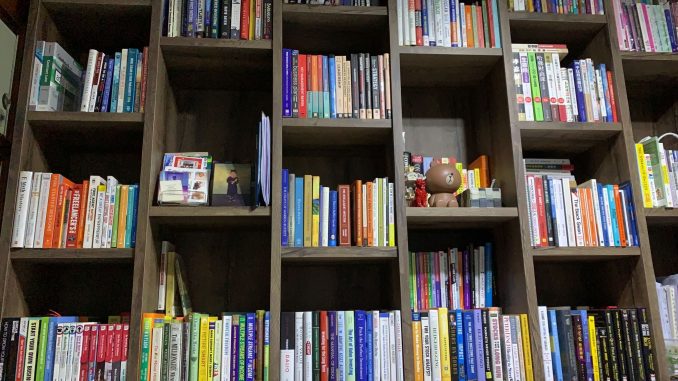 Updated on 17th October 2021. Updated on 31st October 2021.
Today is 10th October 2021, I have some time to think about what I really want to do with my life. To be more specific, what do I want to spend my time on if I am not working full time.
Firstly, recently I am enjoying my work again because I dropped the London hours project. I handed that project over to another team member who took on the role. Hahaha. It means I can dedicate my working hours to the Asia-pacific project. In the past, I am working 8 am – 3 pm on the Asia-pacific project then I need to jump into meetings with our London team with clients, working late till midnight. It is FART. I cannot write the other word because my child asked me why I write the other F word. Weekend was spent writing stupid papers for the client.
Anyway, now work life is good. It is challenging enough, I get to solve problems and I enjoy the work, it gives you job satisfaction. You feel good at the end of the workday.
Then why resign?
My contract is ending by Mid-March 2022. I think I can get this renewed for another 2 years. However, the industry that I work in is consolidating. A competitor who exits Singapore in 2016 for Kuala Lumpur is closing their office by end of this year. Other international competitors sold their assets to Chinese and Indonesian players. A local (Malaysia) competitor is restructuring its finances. It is getting more competitive with a lesser profit margin, challenged with a longer cash conversion cycle. It is not a long-term play that I can participate in for the next 10-20 years. Maybe it can, but the question is "what am I missing if I can do things that I like?"
What I want to do?
I want to spend my days doing the following:
Reading my collection of books (I am a collector of books)
Study companies and business models, their management and financials
Bring my children to and from school
Take a nap after lunch
Exercise in the evening
Drink coffee after dinner without fear that I cannot fall asleep
Again, why resign?
I will have accumulated around 40 days of annual leave by end of the year. Do you know what's the dumbest thing? Our Human Resource department only allows us to bring forward 11 days of annual leave. If I don't clear my leave, I will have 29 days of annual leave burnt. I asked my boss whether I can bring forward my leave to FY2022, he asked me to write to the project team for approval. Hmmm…
If I resign, I can encash my 40 days of annual leave which works out close to 2 months of my salary. The HR policy is not helping to retain people but motivates people to leave the company by thinking of ways to encash the leave. 2 months of salary is almost close to me completing the present contract. The only difference is maybe there will be a pay increment and bonus reinstatement in January 2022.
Hold on, I forgot to mention that I had worked close to 48 weeks out of 52 weeks for the last 18 months. This is too tiring for me.
What is the yard stick?
This morning, I tried getting permission from the Mrs to tender my resignation because a happy wife is equal to a happy life. The key is for Mrs to retire early but end up I am getting my early retirement. The key reason is the industry she works in is more stable than mine as it has a high margin and barrier of entry.
Her benchmark for me is to grow our JC Fund such that the return covers the salary that I bring home. Her rationale is the opportunity cost of me losing my employment income. To be safe, I need to generate around a 5.88% return to cover this opportunity cost. On top of this, I need to grow the portfolio by another 4%. The annual return needs to be around 10%. If I can achieve this, I don't think Mrs will complain. She will be happy to have me around reading books all day.
Financial Freedom Status
Based on annual expenses and a safe withdrawal rate of 3%, we need to consider the following:
If Annual Expenses of S$80,000/=
Withdrawal Rate of 3%
S$80,000/ 0.03 = S$2,666,666/=
If Annual Expenses of S$90,000/=
Withdrawal Rate of 3%
S$90,000/ 0.03 = S$3,000,000/=
If Annual Expenses of S$100,000/=
Withdrawal Rate of 3%
S$100,000/ 0.03 = S$3,350,000/= (round up)
We are aiming for S$80,000 annual expenses and using a 3% withdrawal rate. We will be able to achieve this after we sell the present house and move into a smaller HDB to free up the house equity to the stock portfolio.
Will I work, again?
Financial freedom does not mean that you will stop work but it is about having the option to choose what you wish to spend your time on. Maybe you can choose to take on a business venture, maybe you choose to stay on in your work because you find it fulfilling, maybe you want to take a sabbatical year to do some self-discovery or intensive travel.
For me, I will very likely continue to work because I don't know what else I am good at. Maybe I should pause for a while to know myself. Then I can combine my strength, my passion, and what the world is willing to pay me for – my purpose.
Recently, I went through 2 rounds of interviews, let's see whether they will make me an offer next week. I just cannot return to Kuala Lumpur, my family needs me more than my work. The memories that I can build with them cannot be tagged to a price tag. My son told me that he wants to see me every day in person. That seals the case. My wife's workplace is getting severely short-handed, which means that she needs to take on more workload and endure long working hours. When can she stop working?
I inform my boss
On 27th October 2021, I typed in Teams, sending a direct message to my boss that I have the intention to tender my resignation in December 2021. We exchanged messages and he followed up on 30th October 2021. He asked me what was my driver to quit.
I explained that everyone is back in the office in Kuala Lumpur, I will be the only odd one out who cannot be back with the project team. I explained that I cannot leave my family when they are so young unless it is the whole family that is relocating to Kuala Lumpur. I think it will be difficult for Mrs.
Your salary is just your company's monthly subscription of you.
Who gave them the discount code?

Source: Twitter