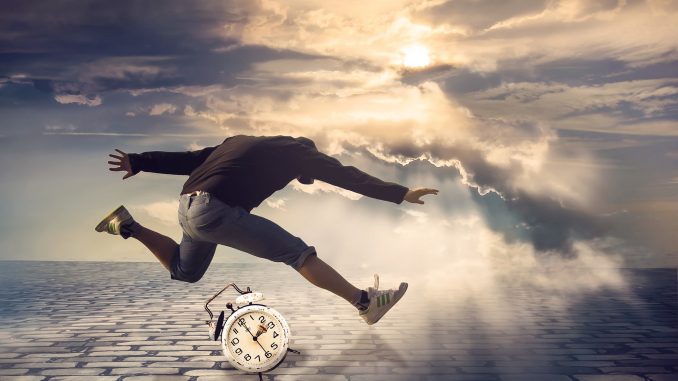 I read the SCMP post on "Financial Freedom" costs USD 4 million in Hong Kong, second to London recently and Kyith's blog post. Singapore is seventh on the list of 11 global gateway with a threshold of USD 3.23 million which is equivalent to SGD 4.3 million. Financial freedom means having savings and financial investment to retire and afford a certain desired lifestyle with the need for earned income.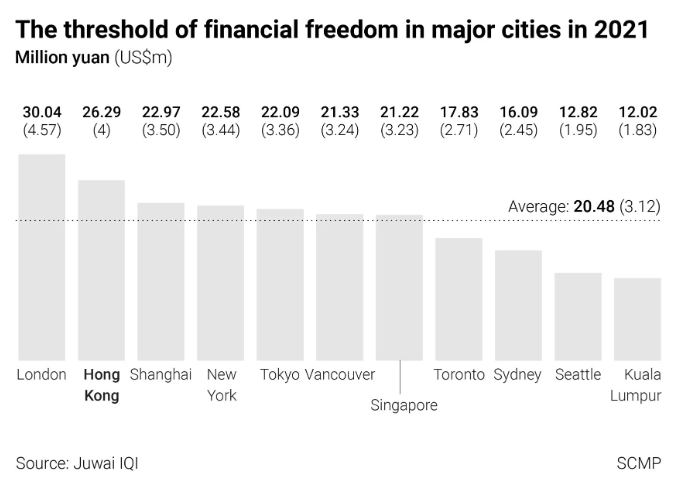 Juwai's data is based on what would be needed to attain a house measuring 120 square meters in a decent urban area, two good cars, plus USD 1.2 million in financial investments, and USD 90,000 income after tax. This is what we coined as "FAT FIRE" in the Financial Independent Retire Early (FIRE) context.
JC Project Freedom – Financial Freedom
I do not have career aspiration and only have financial aspiration. I created this blog to document our journey towards financial freedom. Hence, any topic related to financial freedom is something to close my heart.
STEP 1 – What is your annual family household expense?
I have kept a spreadsheet which tabulate every credit card expenses, maid salary, parents allowance, cater for our lunch allowance, transport allowance, child education expenses, etc. Yes, it is a lot of administration. I used to do data entry for my uncle as a gig during my army days. This shape my love for data entry till date.
When I was single in 2014, driving an old Toyota car hoping to pick up girls, my annual expense was only SGD 28,898.70. To my fellow blogger friend who achieves SGD 500k by 32 years old. I went through the same path as you but my personal advise is to go on more date and try to meet like-minded partner as you. Then it will be double effort. Two is better than one.
FY 2014 => Expenses SGD 28,898.70
FY 2015 => Expenses SGD 42,430.38
FY 2016 => Expenses SGD 116,408.26 + SGD 2,753.16 (We bought a HDB and renovated the house)
FY 2017 => Expenses SGD 59,210.05 (Budget cut)
FY 2018 => Expenses SGD 73,885.77
FY 2019 => Expenses SGD 100,057.71 (open up the wallet to spend)
FY 2020 => Expenses SGD 83,895.79 (I was away from family for 5 months)
FY 2021 => This year expenses will be a lot as well
I will be conservative to estimate an SGD 100,000/= per year will be applicable for the next 10 years, then it should be an average of SGD 80,000/= per year for the following 10 years. This is to cater to education expenses for the children. An estimated SGD 1.8 million will be required for the next 20 years. I cannot be able to pen exactly how much we will need because nobody can tell the future. For instance, the maid expense will be reduced when the children are older, I can take it on. Our parents may require more healthcare expenses. I may need additional healthcare expenses. Or I may not be around anymore.
STEP 2: Withdrawal Rate
FAT FIRE will base on a 3% withdrawal rate which is shown in the article, you will need SGD 3.4 m/=. If you base on a 4% withdrawal rate, you will need SGD 2.5 m/=. This is the ultimate aim to bring JC Fund to SGD 2.5m and utilize a 4% dividend yield to create a passive income of SGD 100k/annum.

There are many types of FIRE such as Regular FIRE, Lean FIRE, Barista FIRE, Coast FIRE, and as mentioned earlier FAT FIRE. Regular FIRE is the traditional concept for Financial Independence, Retire Early. The lifestyle objective is to accumulate income-generating assets that reach a level where it says enough money to cover your current living expenses.
Lean FIRE is to achieve FIRE with shoestring budget. The goal here is to live on much less than you typically would or what the average person has in expenses. It is geared towards minimalist lifestyle and extremely frugal.
Barista FIRE is saving enough so that you only need to make a little income each year from work. It is like part-time FIRE. This eliminates the need to work full-time. You are withdrawing money from your portfolio and supplement it with part-time income. I tried Barista FIRE as a financial advisor before, living on dividend income.
Coast FIRE is having sufficient money invested at an early age that you no longer need to invest and let power of compounding cover your lifestyle. Coast FIRE means you need to earn enough money to cover your expenses, since saving and investing are no longer a factor. You can have flexibility to choose what type of job which is easier or less stressful.
How much you need: SGD 2,500,000
STEP 3: Determine the property you want to stay in
If you look at Property Guru or 99.co, you will realize that condo prices have gone up, the SGD 1000 psf range will be at the outskirt of Singapore. I am not trying to create a Stacked Home blog here. By the way, I am very impressed by that blog. See the below image, Parc Oasis will cost you S$1.4 million whereas a BTO will cost you SGD 700,000 assume a high floor HDB at the city fringe such as Kallang.
VS
How much you need: SGD 700,000
STEP 4: Transportation
I don't know about you but the true cost of driving a car in Singapore are as following:
Petrol – S$1,800 per year
Parking – S$ 1,320 per year
ERP – S$ 360 per year
Road Tax – S$ 600 per year
Insurance – S$ 1,600 per year
Maintenance – S$ 600 per year
Total – S$6,280 per year
Assume 2 cars will cost S$12,000 per year to operate and maintain

2 new sedan cars will cost S$200,000 in Singapore
For me, I choose to take public transport and use Grab. Our maximum transportation cost will be close to S$1,200 per year. This is negligible amount compared to the grand scheme of things.
Our Household Financial Freedom Numbers
To conclude, I believe our household FF number is SGD 3,200,000/=. This is close to a FAT FIRE lifestyle. If we practice geo arbitrage, living in Kuala Lumpur will allow us to enjoy FAT FIRE lifestyle based on where we are today. The geoarbitrage strategy is something which I need to look into. We don't need SGD 4.3 million as mentioned in the SCMP article.
If we can scale down the annual expenses to SGD 50,000/year, based on a 4% withdrawal rate, we just need SGD 1,250,000. When we add the property cost of a cheaper HDB BTO which cost SGD 400,000 to this. We just need SGD 1,650,000. This is our Lean FIRE context.
Why I think FIRE is important for us?
Why we need to pursue FIRE, because you have seen in my earlier post, there are a lot of lousy bosses out there, you need to have passive incomes to be able to speak louder at work. If you don't have passive income, you need to kowtow to your boss. Suck thumb big time. He asks you to jump, you need to ask him how high. When you have passive incomes, you can always give him the middle finger and ask him to stuff himself if he is nasty and unreasonable.
Me? I am logging in to work every morning without fail at 8 am. So far, my boss is still nice and reasonable most of the time. I am enjoying my work so far and within the company itself, I will take on another challenging project soon. To me, work needs to be engaging and utilize my skills, help me to learn new things.