We will like to set the tone right for 2021 and what we aim to achieve. Then we can review at the end of the year to monitor our progress. My wife knows that I have made plenty of financial decisions as I am the CFO of the house. I control the purse and she is the ultimate decision-maker, the CEO of the house.
Personal Update for January
It is MCO 2.0 in Malaysia, started from 13th January till 28th January. My flight out was originally on 22nd January. Since the MCO started, I thought that it would make sense to fly out earlier. I had to get our HR to apply the MyEntry (Exit Permit) and it was done within 3 working days. Then I went to Intermark Police Station to obtain the Police Clearance Letter to travel to the KLIA.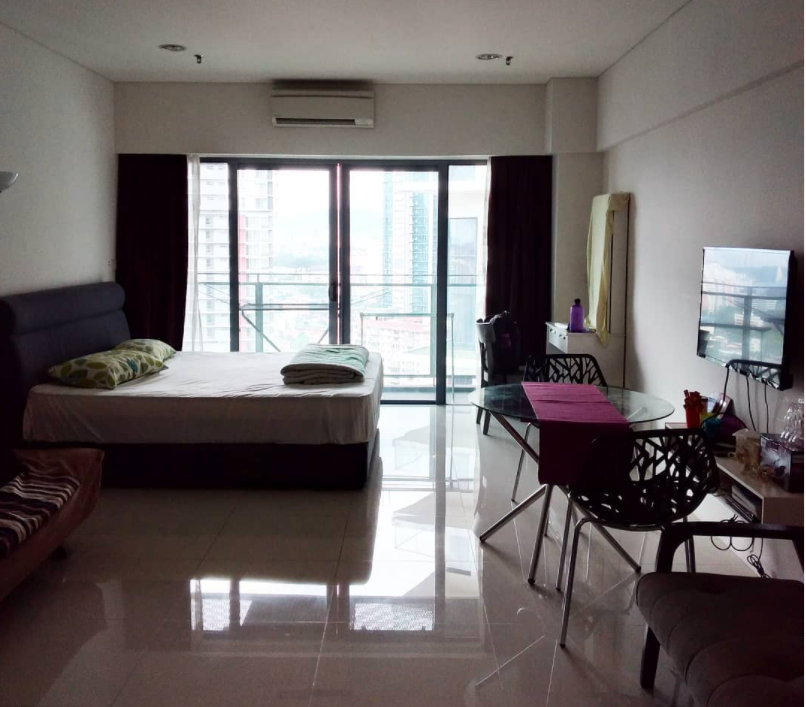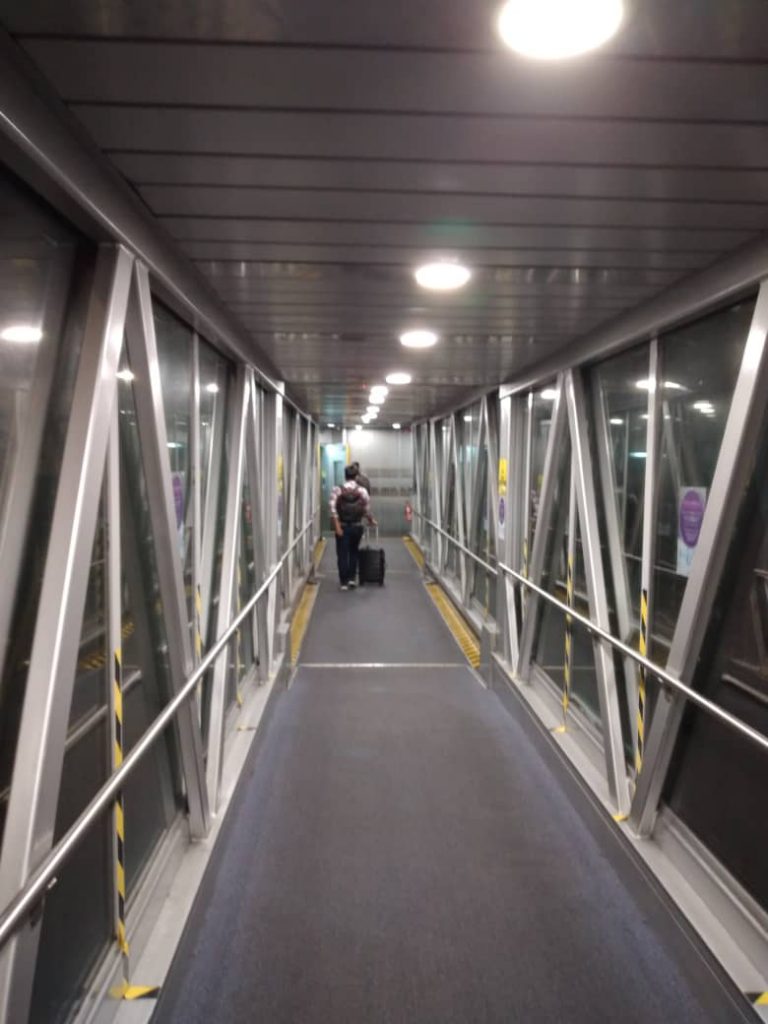 I am sure a lot of us will miss those days when we can easily walk down this passage before jumping onto a plane. In the past, I traveled for work on a weekly basis, it was so often that I dread flying. Now, I crave to travel. Traveling these days will require to cater for quarantine cost, this trip back to Singapore cost me S$2,000 for the hotel stay and S$125 for the swab test.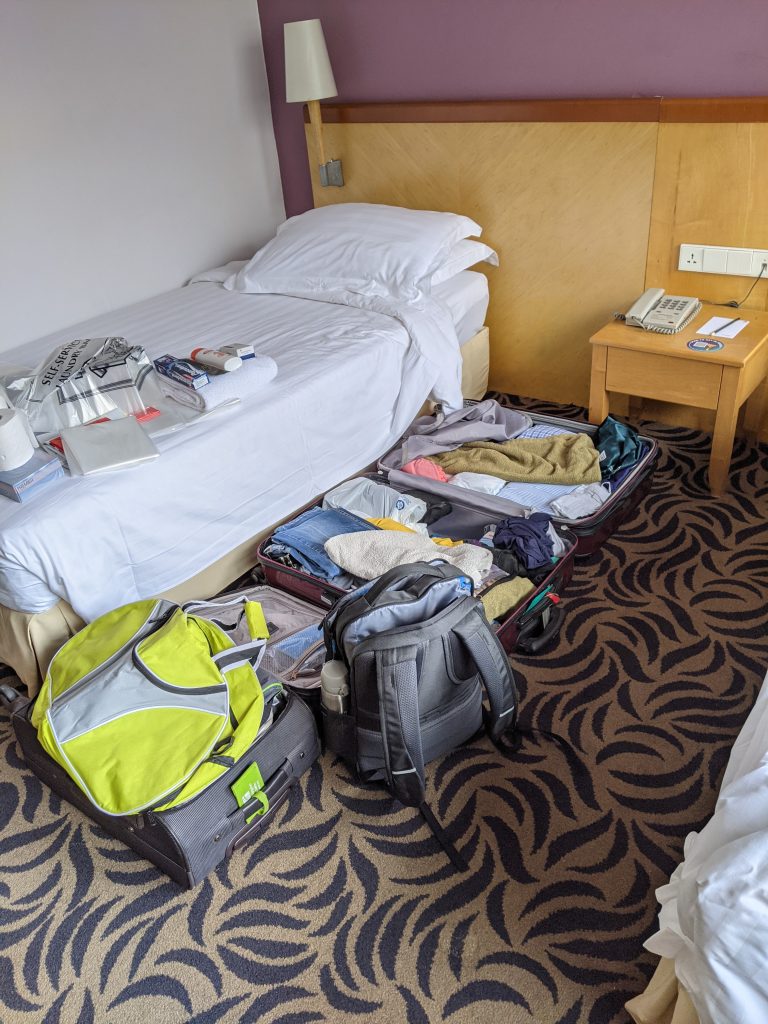 I spent around 5 months away from home and I survived with 2 suitcases. In fact, I can live with lesser. I bought more books in Kuala Lumpur, that's the reason for the 2nd suitcase. My only entertainment is reading books.
I will be quarantined in Singapore for the next 14 days!
Financial Goal – Recovery of JC Fund
We aim to recover our financial losses by end of this year. I am betting on RDS.B to recover by late 2021 or mid-2022. This is a high-risk bet as this COVID-19 virus is very resilient, several countries are in lockdown again. There is a pent up demand for travel and aviation fuel demand will recover faster than analysts' forecast if the virus is subdued. This will be the catalyst. Another catalyst for Shell will be the decarbonization business. As this is a high Capex and cyclical business, I will not hold this business forever.
There are other headwinds to the oil and gas industry such as electric vehicles and big renewable majors. Another headwind is this virus spreading faster than everyone is forecasting. This will hamper the demand for oil and gas. At the management level, I don't think Shell has the right mindset to shift towards renewable energy, their incumbent strategy is still depending on oil and gas to generate free cash flow. The key strategy is to rotate out when the price is right, then I will shift to great businesses. I hope I am not too slow on this.
Financial Goal – Financial Freedom
I had set a goal to achieve financial freedom by 2022. Firstly, I am no longer focus on dividend income. I am shifting towards higher quality businesses. As a simple benchmark, based on the 25 times annual expenses rule, we will require JC Fund to achieve an estimated size of SGD 2,250,000. Once we achieved that, we will draw down 4% per year for our expenses. If I sell my house, I can add around SGD 760,000 (book value, 160k back to OA which can be used to buy a BTO and 600k to cash) to the JC Fund. Then I will exceed the Fund size's target but we need to rent an apartment at around SGD 3k/month. This will increase the annual expenses by SGD 36k more! This is not a viable option. To overcome this hurdle, this boils down to the rate of return.
Rate of Return
The other factor to speed up financial freedom is to increase the fund return. Simplistically, if you need to draw down 4% of the portfolio for your household expense but you have an overall return of 10%, your net gain on your portfolio will be 6%. If I can recover my losses this year, I will be around 75% of this financial freedom target. In addition, if your rate of returns is higher, you can achieve your financial freedom faster with the same amount of capital without a new injection.
Savings Rates
You can read about the savings rate here.
Savings Rate = (Total Income – All Expenses)/ Total Income x 100
If we can increase the saving rates, we can speed this process up as well. This year we will have more child expenses and needs to be monitored. In 2020 due to the pandemic, we did not spend much, our savings rate without considering dividend income was around 60%. For FY 2021, we are aiming to achieve a total savings rate of 65%.
Grow Your Income
If we can grow our income level, we can have more funds to add to the funds. My wife is hustling on the side to grow her coaching business, she will receive a bonus from her day job and I think her total income level is higher than mine. Whereas for me, it is worse off, the company I worked for has canceled the contract completion bonus for FY 2021 onwards. This bonus is 1.5 months which is part of my compensation package. It is a direct 11.1% reduction to the compensation package. Looking at the net income, I need to pay for flights, accommodation, and quarantine cost in Malaysia, it does not justify the time away from the family. I am not returning back to Malaysia. If my boss needs me to return to Kuala Lumpur, I will tender my resignation. May the days with my family be as long as the trees. I want to have time freedom with the family. This is my greatest WHY.
I need to move fast in FY 2021 to find a new job to replace this income or venture into a business. This area is always an area of concern for me. What choice do I have? This needs some deeper thinking. I hate to say this, I need to start options again to create a source of income. I aim to have USD 2k – 3k/month from options. Based on a 4% return, it will require a base of USD 50k – 75k to generate this option income. I need to evaluate the intrinsic value range of the companies which I want to own and I will sell put options on them.
Rebalance of JC Fund
I need to aim to rebalance the fund to 8 companies each with around 12.5% of the portfolio sizing. This will be executed in stages by mid-2021 and Q3 2021.
Conclusion
This year will be an interesting year with the virus still looming around us and there is a lot of news of FOMO on stocks like Tesla and cryptocurrencies such as Bitcoin. There are a lot of bets on major correction or market crash, this does not bother me as we are investing for the long term. I am going to start with small steps on a daily basis to revamp and step up our financial goals.