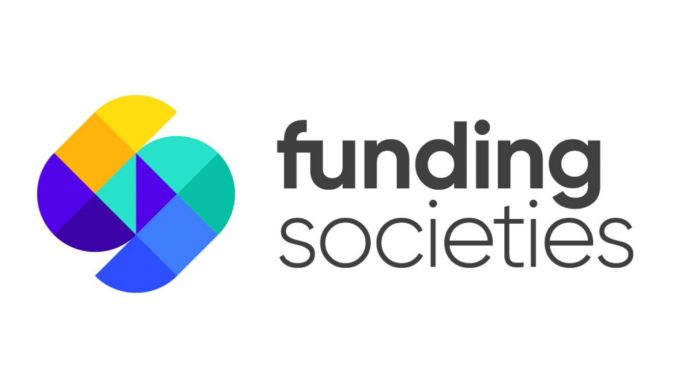 Today I will like to share with you about P2P lending which allows individuals and institutions pool money to finance SMEs and earn interests through the form of interests. I am using Funding Societies and this is not a sponsored article but towards the end of this article, you can find a referral link. The P2P Investment platform connects SMEs sourcing for business financing directly with investors. Funding Societies is one of the largest P2P lending platforms in this region. Funding Societies is backed by Sequoia and SoftBank Ventures Asia. This company owns a Capital Markets Service License and it means it is regulated by the Monetary Authority of Singapore for dealing in securities for lending-based crowdfunding to all classes of investors in Singapore.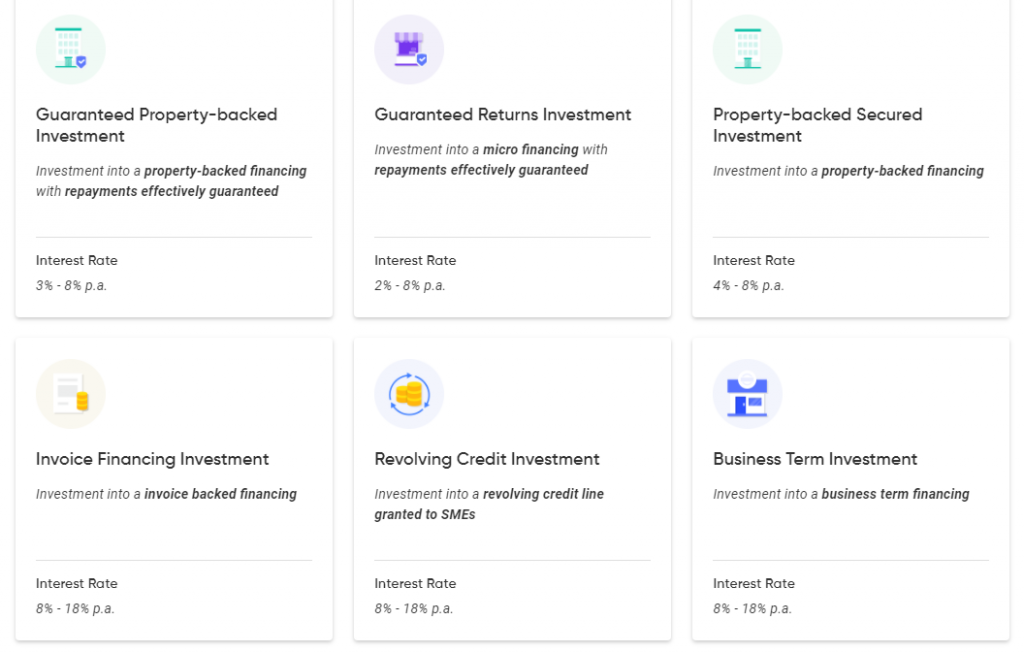 Guaranteed Property-back Investments (GPI) is an investment into a Property-backed note, both the principal and interest repayments for GPI are effectively guaranteed. The interest rate is around 3% – 8% p.a. with tenor between 6 – 12 months. A Singapore property is put up as collateral by the SME with 1st charge in favor of investors.
Property-back Financing's interest rate is between 4% – 8% per annum is lower than the regular business term financing and invoice financing products because there is an asset backing the investment as collateral, the risk is perceived as lower. Remember the theory of low-risk low return? The properties taken as collateral can be auctioned off in case of defaults. The maximum Loan to Property Value is 80% and there are cases of 70% and below depending on the risk profile of the SME.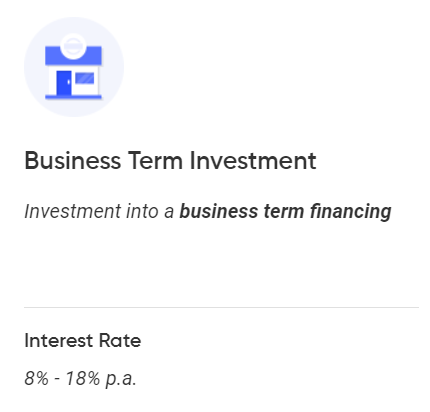 Business Term Financing is an unsecured note that allows SMEs to break down into monthly repayments into monthly installments. The returns range from 8% – 18% p.a. depending on the credit risk of the issuer.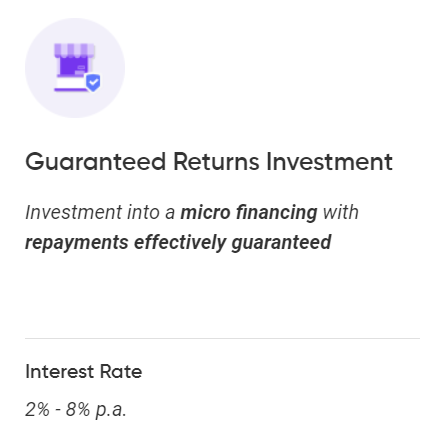 Guaranteed Returns Investments (GRI) is a direct micro-financing to finance SME using a data-driven algorithm to predict portfolio default over a period. Funding Societies' sister company FS Capital (FSC) will guarantee the deal, FSC will repay investors regardless of the repayment status made by the SME.
Invoice Financing Investments (IF) is how businesses borrow money based on future receivables/ invoices due from customers. Invoice Financing (IF) is a product where SME assigns their receivables or invoices that they have issued to their customers to get immediate cash. When the debtors pay these invoices, investors who invested in these notes will receive full payment and plus a return.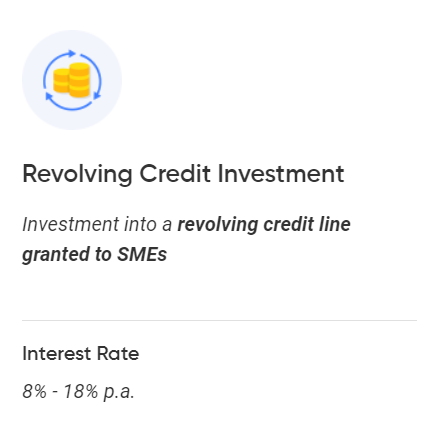 Revolving Credit Facility is a financing product that allows SMEs to draw down multiple times. They may repay the debt anytime and drawdown again as long as outstanding is below the overall RCF limit. Simple interest returns range from 8% – 24% p.a. depending on the credit risk of the SME.
Setting up an account is simple, you just need to register an account and once it is activated, you just need to deposit S$100 to start your journey to finance small businesses. I started with S$500 to test the platform and observe it for a year. Are you ready to start? You can click here to register. Do note that this is a referral link, if you pump in a total investment of $200, both of us will receive S$20 cashback each.
I just put in a small amount and test out the platform for a year, you can read about the previous post here. I heard that in the past, Funding Societies' return used to be better but with recent global challenges, I still think that it is a good way to diversify your investment with a decent return. To further minimize your risk, I would recommend spreading your investments across multiple loans, putting in a small quantum such as S$20 per loan.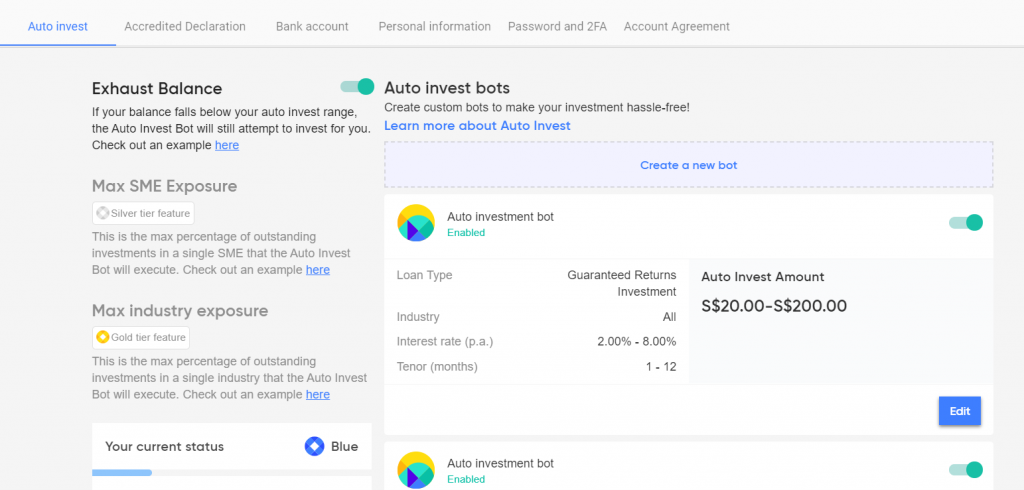 To help automate investment decisions for you, you can set up bots with your specified criteria. This will free up your time and you will be invested automatically. As you can see in the above image, I create bots to help me invest in principal guaranteed loans. The return is lower but I just want a safe investment.

I feel like a banker, lending money to businesses. I will highly recommend Funding Societies, start small to test the platform and the various products it offer. Depending on your risk appetite, you can go for the lower returns but safe products or high returns but riskier products. Treat this an alternative investment with some prudence. I believe going forward, I will start to pump in another S$5k to monitor for another 6 months.
Once again, you can click here to register. Do note that this is a referral link, if you pump in a total investment of $200, both of us will receive S$20 cashback each. Thank you for the referrals, you are awesome!