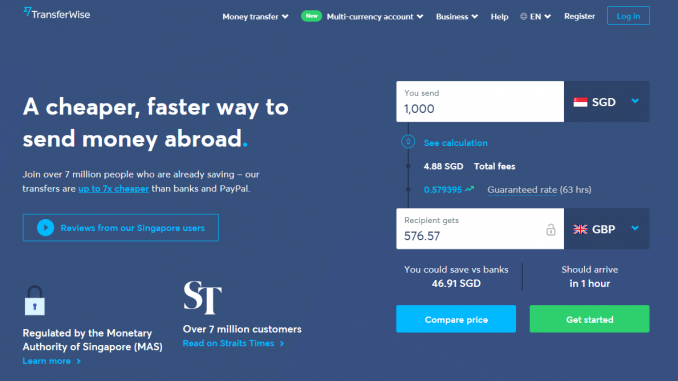 This is not a sponsored post but it contains an affiliate link which will be no cost to you and we both benefit if you choose to utilize the service. I am using TransferWise to transfer my salary from Malaysia back to Singapore. See the below image, you will see this screen after you log in. You can choose the base currency you want to transfer from and the currency you want to transfer to.
When you click the "compare price" button, you can see how other banks fare in terms of cost and immediately you can see the cost savings.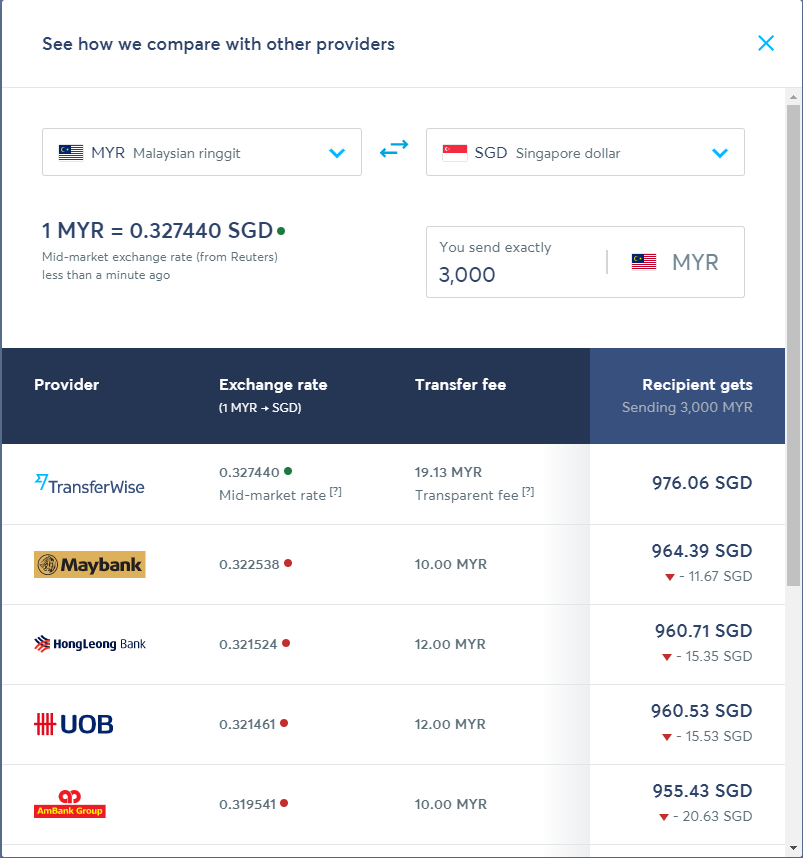 In the next step, you will proceed to the "Recipient" section. If you are transferring to someone else, you will see "Send to someone else" image as seen below. Then you can enter the recipient's details.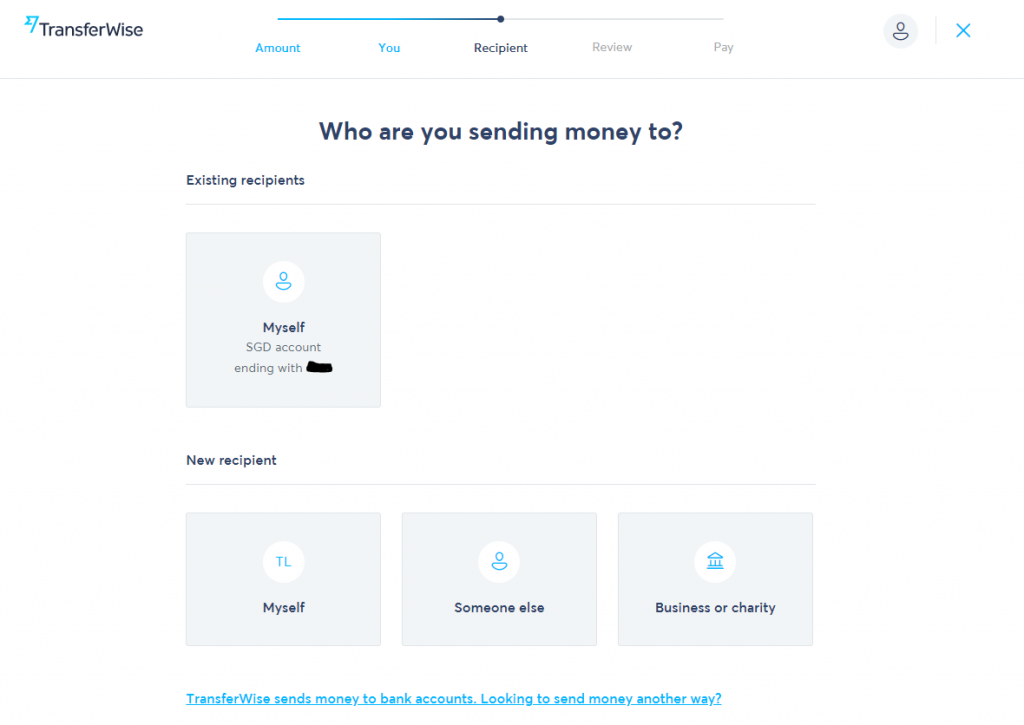 You can review the details of your transfer, remember to leave a reference for your recipient.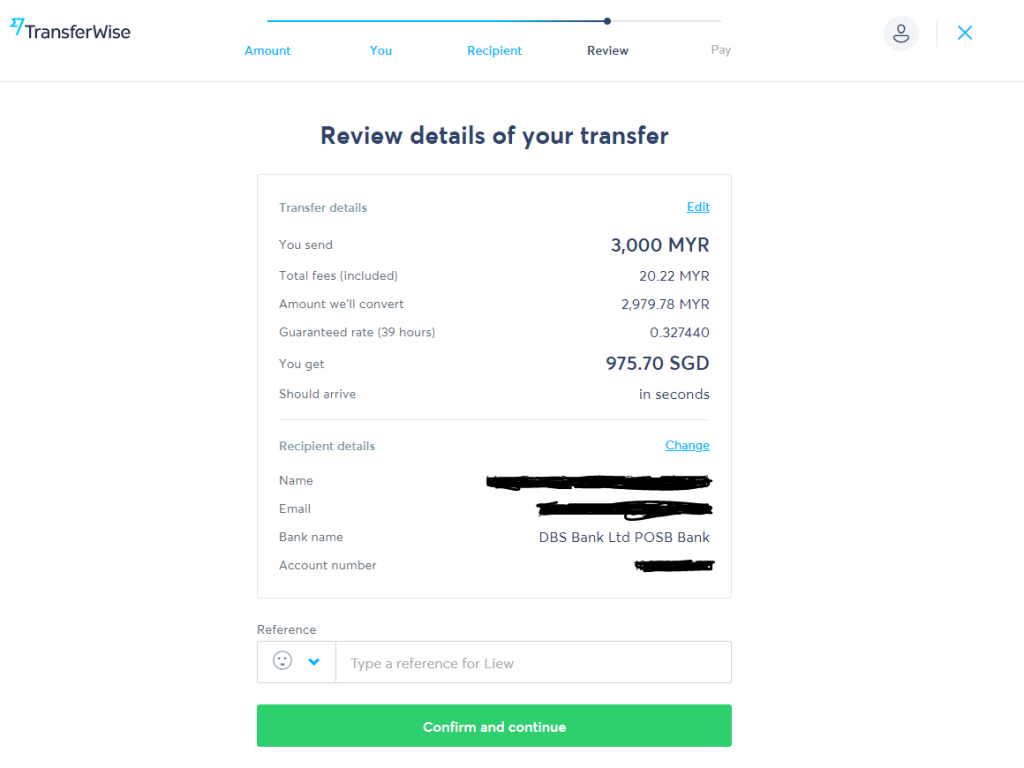 In the "Pay" tab, you can choose how you will like to pay. After you choose the payment method, then you will see the details in order to transfer the money to TransferWise.
Why did I enjoy using TransferWise?
The cost to transfer money internationally is the one of the lowest when you compare to other platforms. I need to blog in another post to compare between other platforms. It is very fast to receive the money in your local bank. It is safe and convenient to use and currently my preferred platform for transferring maximum MYR 30,000 per occurrence.
As mentioned earlier, if you are keen to try out TransferWise, click here to start an account. It is an affiliate link but it is at no cost to you.