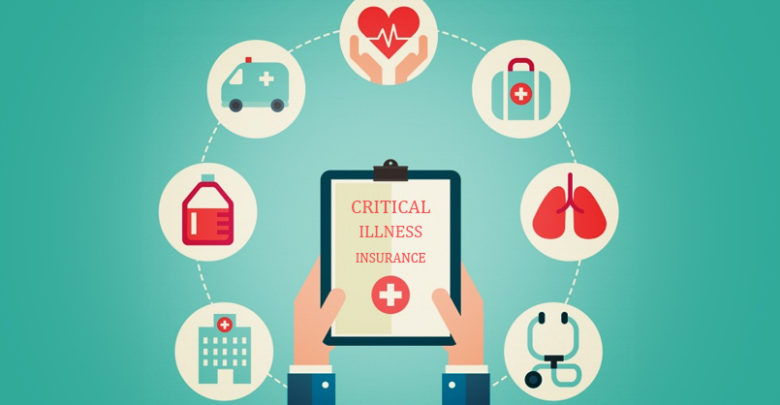 Insurance is a protection against large scale financial loss through a small amount of investment through insurance premium. Basically, it is to put in a small amount to pass the risk to insurance company. The risks of financial loss will have an impact on us and our families, such as suffering from a major illness which results in inability to work and incur hefty medical bills. How can we handle the financial difficulties when such events occur and our families cope with loss of income?
There are two broad categories of insurance, namely life insurance and health insurance. Life insurance replaces the financial loss of the insured member in the event of death or total permanent disability. The common type of life insurance consists of a term plan, whole life insurance, endowment, and investment-linked products.
Term Plan
The key objective is pure protection. The scope of coverage covers death, most plans cover permanent disability and some may cover major illness. The coverage period is for a specific number of years or up to a specific age. There is NIL cash value. If the insured events do not happen during the term of the policy or if you terminate your policy, you will not receive any benefits.
Participative Whole Life Plan
The key objective is protection plus potential to grow your savings. This is commonly used to meet education goals and retirement goals. The scope of coverage covers death, most plans cover permanent disability and major illnesses. The coverage for whole life plan till age 85 or longer. The cash value comprises guaranteed value and non-guaranteed bonuses. The guaranteed cash value will accumulate over the years. Bonuses declared each year, based on performance of participating fund. Projected bonuses are not guaranteed.
Participative Endowment
The only difference compared to Participative Whole Life is on the coverage period which is only for a specific number of years or up to a specific age.
Investment Linked Product
The key objective is for protection and potential to reap some investment returns. Marketed to meet education and retirement needs. The coverage period is up to a specific number of years or up to a specific age. The sub-fund values are not guaranteed, and depend on the investment performance of the underlying sub-funds. ILPs are subject to investment risks.
Health Insurance
Health insurance prevents you and family from suffering a financial loss as a result of an accident, illness or disability. Some products provide an income while you are disabled or in hospital, or covers the cost of your medical or nursing care.
Types of Health Insurance
CPF initiatives such as Medisave, Medishield, Integrated Shield Programs, Eldershield and Dependants' Protection Scheme. There are others such as critical illness, hospital income, accident and disability income.
5 Steps to determine your Insurance Needs
Step 1: Establish the goals of buying insurance
What are your goals for buying insurance? Is it to cover for outstanding housing loans, providing money for children's education, replace the loss of income due to the premature death of the breadwinner.
Step 2: Estimate the amount of funds needed
You need to determine the amount of money your dependents would need, should you are no longer around. List down all your liabilities such as debts outstanding. You should take into account the effect of inflation when estimating the amount as inflation can lower the purchasing power of insurance proceeds in the long run. S$100,000 today is different from S$100,000 2 decades later.
Step 3: Identify the amount of resources available
Most families have other resources to fall back even if the main breadwinner die prematurely. You should tabulate assets that are liquid and can be sold away or exchange for cash easily. For example, fixed bank deposits. Property is considered as illiquid assets and should not be considered.
Step 4: Estimate the amount of insurance needed
This step is to decide what is the optimal amount of life insurance needed to purchase is the difference between your estimated needs and your estimated resources (liquid assets).
Step 5: Choose and design insurance policies to meet your needs
Your insurance needs will evolve over time throughout the different stages of your life. For example, you become a parent, you have bought your first condo, you have changed your career path. These changes to your life will require critical review of your financial plans every 2-5 years and adjust accordingly with respect to your resources, needs and how the situation has evolved.
Strategies in Selecting Type of Life Insurance
If you are concerned due to death, use life insurance to provide money for your family if you are no longer around. If you are concerned of Total and Permanent Disability, it is recommended to consider life insurance. If you are concerned about death of mortgagor, you can get a mortgage term reducing insurance which pays off mortgage if mortgagor is no longer around. Health insurance pays a portion or lump sum on first diagnosis of critical illness. Medishield Integrated Shield Plan pays a portion of hospital and surgical costs if you are ill or suffering from injuries due to an accident. Loss of income because you are hospitalized, hospitalization insurance will provide income if you are hospitalized.