Updated 23rd July 2021
In my friend Kyith's article, he discussed about Coast Financial Independence (FI), you can read about it here. Coast FI involves saving aggressively when you are young for your retirement goal. After you have accumulated the desired level of wealth, you let your wealth do the hard work for you and do not need to inject more to sustain this. Then you can have the freedom to step down from your present career to reduce stress, work on a career which you are truly passionate about.
To choose Coast FI is to live life on your own terms because you have the financial position to reduce your reliance on human capital to maximize your earning capability. I concur with Kyith that very often when you barter health for wealth, family for fortune, you come out a sorry second place.
Reaching Burnout
I feel burned out recently due to the extreme workload. I start work daily at 8 am and need to manage a project in Myanmar till around 3-4 pm and when the UK office starts, I began my 2nd project in Africa till midnight. It is becoming a daily affair even on weekends, I am trying to catch up on the workload.
Something is not right here. Firstly, I felt that I am taking way beyond my pay scale. I am trying to take 3 persons' workload, working like a donkey every day. Seriously, I am heading towards burnout. Did I just repeat myself? Maybe this is a temporary situation, for the Africa project may turn for the better after we throw the ball back to the client.
I chance upon this youtube video which I like her message. You can watch it via the link embedded. She requested for extension of time on her assignment to spend time with her love ones and her boss asked her," What do you think we pay you so much for?" Don't you think this is the question every employer will ask? Even my mother feels this way when dealing with the helper. Sigh…
Stressed Induced Action
In stressful times, I am prone to taking rash actions. In 2018, I bought a lot of value stocks (cheap can become cheaper) at an all-time high because I was retrenched. What did I do? I did a peer-to-peer lending deal. I am no stranger to peer-to-peer (P2P) lending, you can read this post here about how one of my favorite platform Funding Societies work. The only issue that I envisage is the lack of more deals. Maybe I should join them and help them to find more deals. The last check on Funding Societies, I am doing about 6% per annum return. Not too bad I must say as I went for mainly guarantee return deals only.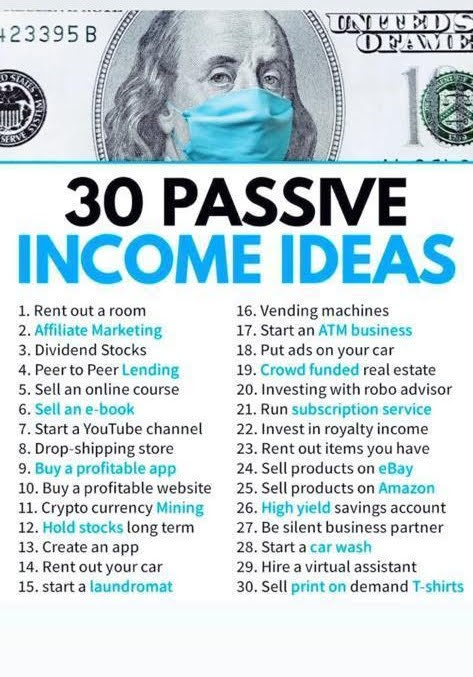 "High Return" Deal
So what is the deal that I went into? My friend has been pitching me his guaranteed high return deal for the longest time. What do they say about high returns? The high return comes at the price of high risk. They are a natural pair. How high is the return? 4%. Not 4% per annum. It is 4% per month. I have done a 3-5% per month return through trading Options but again it comes at very high risk. It is peer-to-peer lending with a guaranteed return of 4% per month for 12 months. The guarantee is back by a personal guarantee.
So how much do I lend? SGD 100k (updated) SGD 50k. What is the risk? I can lose everything, the money is not as important compared to the 26 years of brotherhood. The borrower is someone I know for many years and trust. So what is he doing with that SGD 100k (updated) SGD 50k? I don't know, maybe trading FX or Cryptocurrencies? Maybe I just want to get the 4% return per month which works out to be SGD 4k/month.
Multiple Streams of Income
If this works out well, I am forecasting the following average income per month:
Dividend Income S$4,167
Options Income S$1,000
Property Management Income S$300
Wife's Coaching Income S$2,000
Personal P2P Lending Income S$2,000 S$4,000
Total income (not including employment) = S$9,467 11,467/=
Actually, this allows me to take a short-term retirement or sabbatical leave to learn how to make Unity games. I will love to make my own RPG. Yes, write that down as one of my bucket lists. Why are you talking about dividend income again? Just want to see whether I can temporarily take my leg off the accelerator. Give me 1 year to pursue other interests. Or start that business that I always want to start if I cannot find another job after that. Death is the constant reminder that I have nothing to fear.