Option Income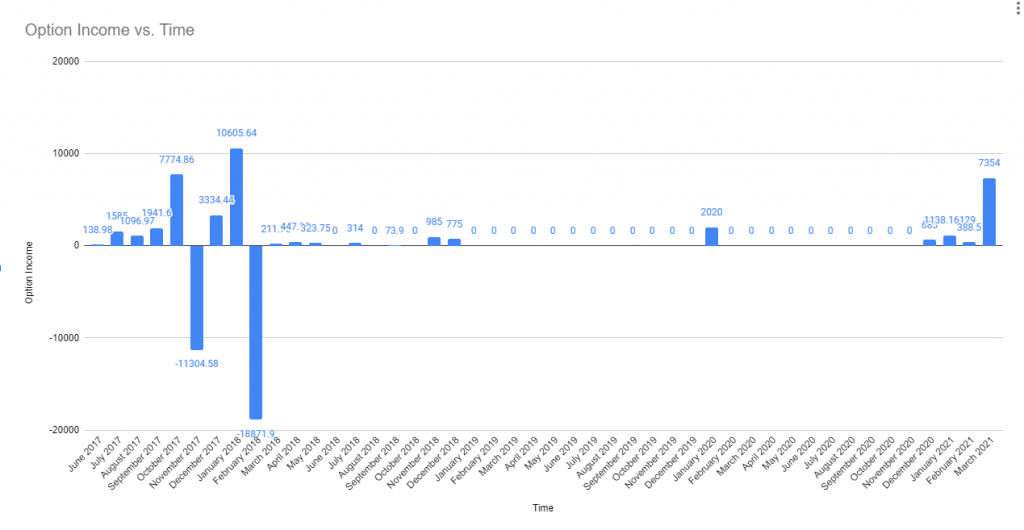 Looking at the options trades journal, I understand why I lose money in the past. I gave up on options for a very long period in 2019, I did a trade in early 2020 and that cause me more grief.
December 2020
You can read the update here on the dividend income.
December 2019 Update
Firstly, I will update our Total Passive Income vs Total Expenses. Refer to the below table and chart.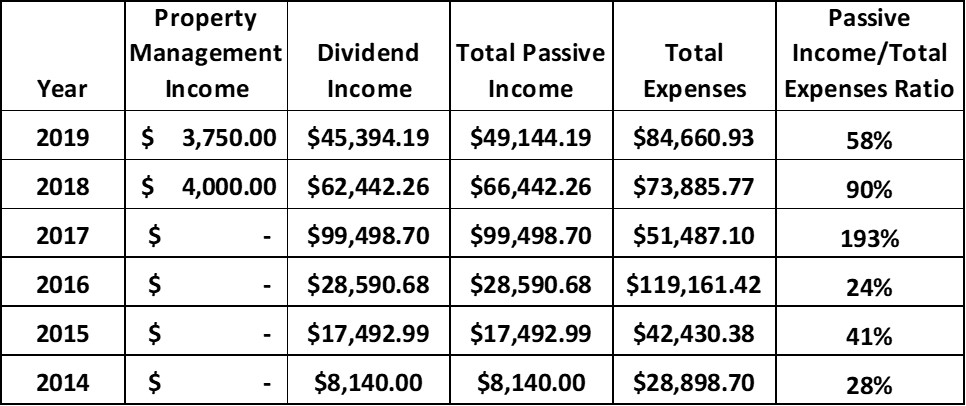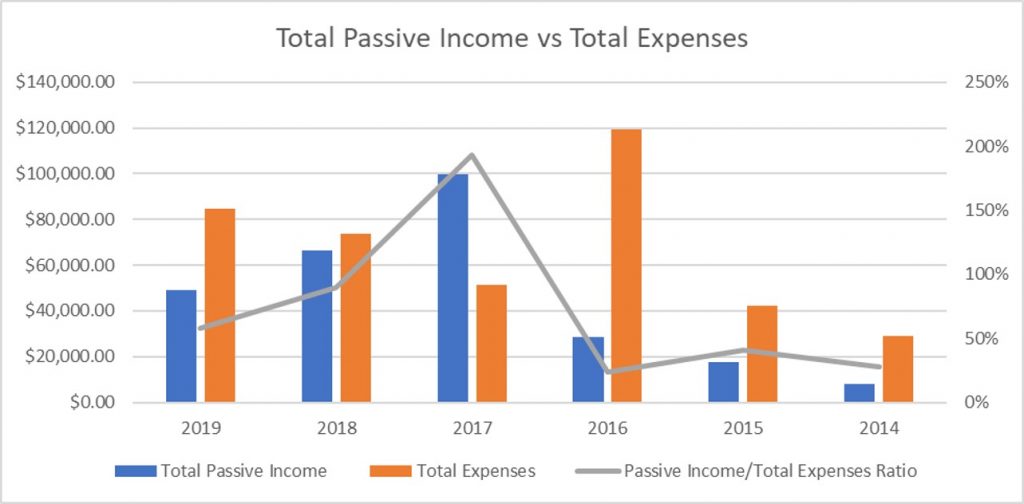 Total Passive Income/ Total Expenses Ratio is dropping since 2017 193% to 90% in 2018 and to 58% in 2019. The ratio decreased means that I am further away from achieving Financial Freedom. In 2019, Total Expenses has increased to S$84,660.93 which sees a steady increase from 2017. I think it is about trying to achieve a balance in life. I still believe in being stingy on myself and provide for the family. However, Total Passive Income is decreasing to S$45,394/yr and dividend yield of portfolio has dropped to 3.5%. In short, I feel that my finances are deteriorating although net worth wise is increasing because Free Cash Flow is decreasing and quality of asset in Hong Kong portfolio is getting from bad to worse. You can read more about Review on 2019 here.
Finances – 6/10
December 2018 Update
28th December 2018 – I will stop publishing net worth on monthly basis as it serves (to bruise) my ego. This year has taught me a humbling lesson (drawdown till date 18%) and I need to focus more on doing the right things.
Comments on August 2018 – All time low in terms of net worth for this year. Since Tun M terminated the HSR project, I had discounted the book value of the property by 10%. This quarter earning reports for my portfolio are not good which means some of their moats are deteriorating. Trying to find time to review the portfolio. Meanwhile, continue to stay calm and accumulate good businesses.
Comments on September 2018 – Feeling shitty. If September was bad, October is worse off.
---
Our JC Financial Freedom Fund which is the key driver to propel us into Financial Freedom consists of two key pillars. The main pillar consists of equities from companies from Singapore, Hong Kong, Thailand, London and United States. The other pillar consists of using options to generate income.
This journey is a game which I am learning everyday. I am trying to understand the rules and boundaries of the game and to outsmart the market is always a challenge. I wish you all the best in your journey towards financial freedom. Stay foolishly invested!
---
Crossover Point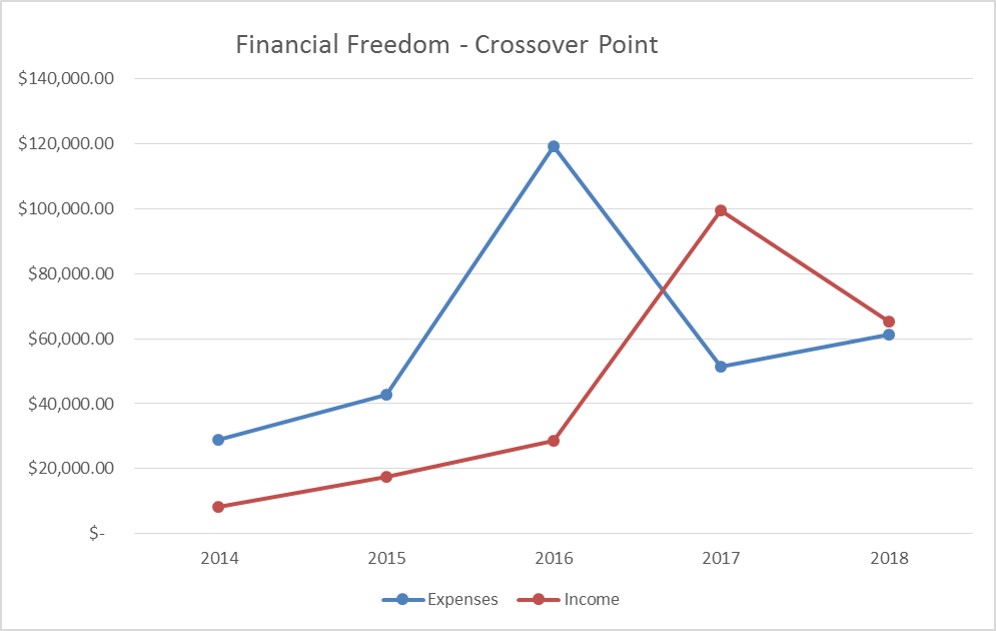 Dividend income is at about SGD 65k which is at about a 5% dividend yield based on the portfolio (net cash). We have a margin account of about 7% of the total amount in the portfolio. The margin is to be used during the crisis which will help to increase dividend income.
Other than the margin, we do not have any outstanding debt as the HDB is fully paid for. It is depreciating to 0 as the clock is ticking, yes, something we need to decide whether we need to sell or continue to stay in this house.
I do not think the family has achieved Financial Freedom yet as we observed an upward trend in terms of family expenses. The rate of increase in family expenses is at a much faster rate than passive income growth. Furthermore, if companies are not doing well during a recession, there will be a hairline cut to a dividend which may result in a 10-20% reduction. Hence, I forecast in 2019 for the worst-case scenario will experience dividend income at around SGD 52k.