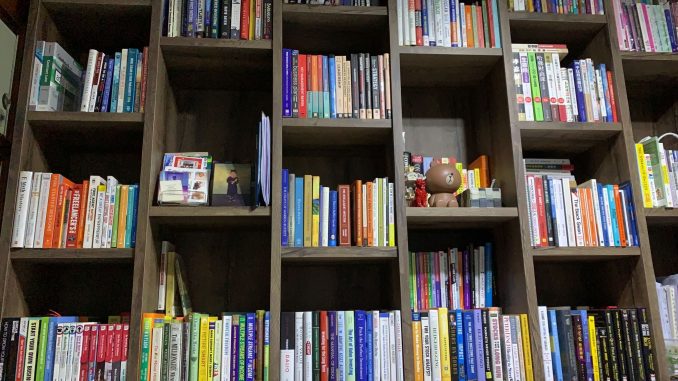 We experience the start of bear market from last December 2021 and it has been a down trend till date. There was a lot of volatility in the market. There was fear and uncertainty. Fortune beholds the brave fool. However, many believe that buying the dip is not wise as you won't know how low can the next low become. If you have constant cash flow, I will suggest continuing with dollar cost average down and you are able to buy assets during discount. Another suggestion from all the gurus is to wait for the change in trend in the stock market, moving from bear to bull before you enter your tranche. There's no right or wrong, whatever that works for you.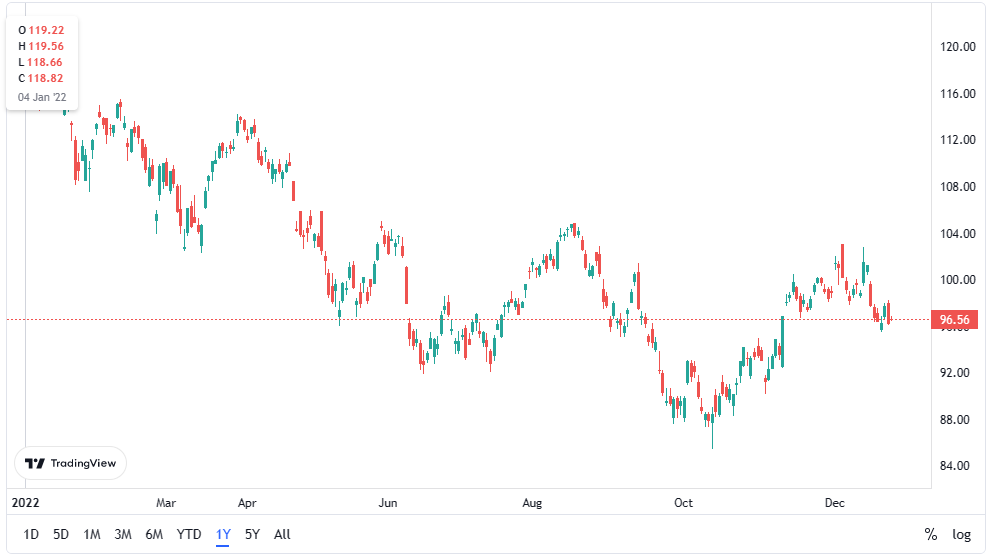 Investment Lessons I learnt
Looking back at FY2021, it is interesting to recap how growth stocks, crypto and housing market roar through the roof and in FY2022 everything crashes and find its new footing. Looking at hindsight, I can say that when everyone jumps into something, it is best to leave the party. When everyone leaves the party, it is the time to jump into it. I was on the sideline for crypto and I went to the library to read books on blockchain technology. I am a slow adopter on technology, I need to do a lot of research to understand. If I don't understand, I won't invest. Maybe by sheer luck, it is due to the research and late to the party, I was not hurt in all the crypto fiasco such as FTX, Luna, etc. More negative news is good because the industry is evolving, this is part of the survival process. Crypto is getting interesting.
I sold my present property high, and I bought the new unit at high as well. I hope this is not FOMO. The only self-justification is that I bought this is for own stay.
P2P Lending – Funding Societies
Let's look at Funding Societies Malaysia, the Annualized Portfolio Performance is 10.13% p.a. Total invested is more than 5x, it means the funds have circulated for 5 times since I invested.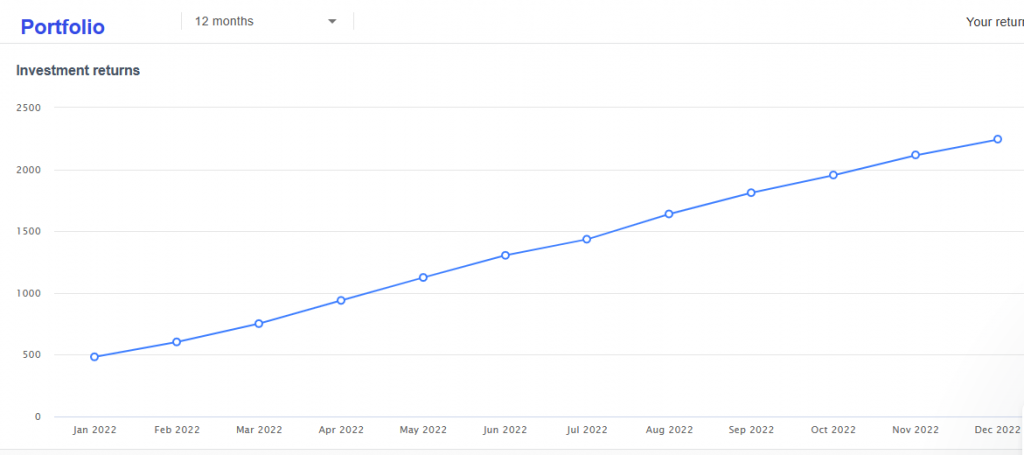 There's still 0 case of default till date. I have invested with Funding Societies Malaysia for close to 2 years. If you are interested to try out Funding Societies Malaysia, please kindly use my referral link here.
In Funding Societies Singapore, we have kept the investment amount the same and keep it in circulation. I forgot to endorse on one of the MAS requirement and account was halted for 2 months, I was not able to invest then. Nonetheless, I have resume putting the funds to work.


We have achieved 5.76% annualized portfolio performance with 0 default. The return is slightly higher than T-bill but comes with risk. If you are interested to diversify your portfolio, feel free to try Funding Societies Singapore, you can try here through my referral link.
P2P Lending – Others/possible money schemes
On other form of P2P lending which is a loan to a close friend who guarantee the principal and for this year we have collected S$48k of interest. However, once the contract ends, the interest will be reduced for future contract.
Dividends
I have not been investing for dividends. However, to think of it, when you are getting older, dividends will become more useful. The total dividend collected in FY 2022 is S$57,190.
Property Management Income
The total property management income for FY 2022 is S$3,600.
Options Premium
The options premium written in FY2021 will be good to offset present losses on Stoneco. I have 2000 shares of STNE which was exercised.
Total Multiple Sources of Income (Excluding Work)
P2P Lending – Funding Societies Malaysia Interest = S$534
P2P Lending – Funding Societies Singapore Interest = S$54
P2P Lending – Others = S$48,000
Dividends = S$57,190
Property Management Income = S$3,600
Options Premium = S$1,000
Mr JC Side Hustle = 0
Mrs JC Side Hustle = S$22,000
Total Multiple Source of Income, excluding employment = S$132,378
Total Expenses
Total Expenses are in the range of S$95,917 to S$97,917. If I remove one-off items, should be in the range of S$86,702 to S$88,702. I would like to keep Total Expenses within S$80,000 per annum but it is challenging with all the wants. This year we have our travel revenge. We took 3 trips this year to Johor Bahru, Bangkok and Hong Kong. We won't stop as we want to accumulate more experiences and memories with the family.
Books I read in 2022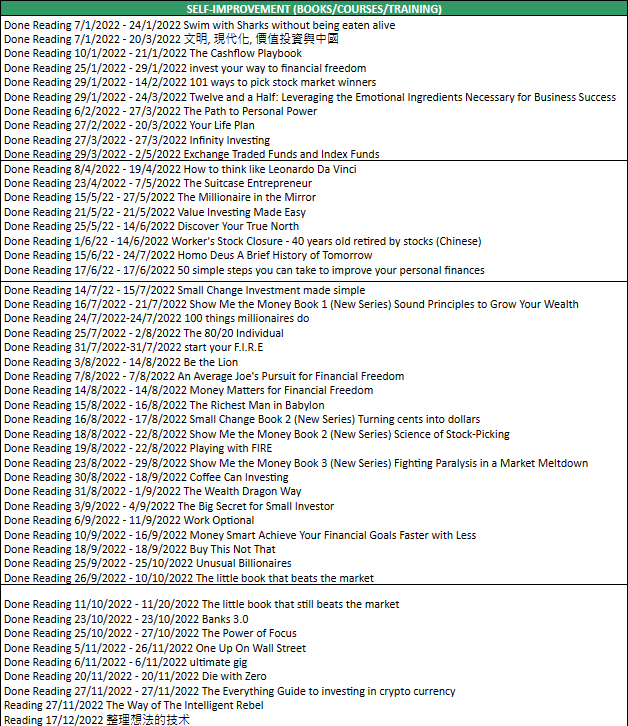 I am going to stop buying books as moving house with so many books are a hassle.
Self-Improvement – Training
We went for Eric Chiew property investment training. He is a Huat Kueh from all the training. Then he can travel the world and buy more properties. He is the guru. After the course, we decided that we need to gear up, sell 1 and buy 2.
Conclusion for FY 2022
If we just consider multiple sources of income compared those total expenses for FY2022, we have achieved financial independence. However, we took on mortgage loan and will require to work for another 3 years. What should we do for the next 5 years? We are fortunate in many ways. We are grateful for all the people that help us along the way. I am grateful that 3 years ago, my present boss called me when it was at the onset of COVID-19 in February 2020. I landed in KL by March 2020 before the MCO meltdown. The 3 years of employment income helped me to acquire assets during sales.
I need to give all the credit to the Mrs. She is more decisive than me and makes major key financial decisions together. I believe the decisions that we made will propel us to a greater financial situation in the future. If it does not, we will figure out a way.
Another concern will be our parents are ageing very fast, time is very precious for them. We need to spend more time with the elders. I start to feel the ageing process. I can imagine for our parents; every year makes a difference.