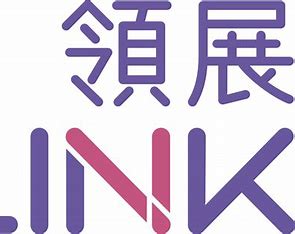 On 18th August 2023, we bought 2000 shares in LINK REIT (823.HK) and 4000 shares in Ping An Insurance (2318.HK). We own a total of 120,000 shares in LINK REIT and 5000 shares in Ping An Insurance. The current margin utilized is -$135k. The margin rate is ~6%.
There's a lot of stress in the Chinese market. China's Evergrande files bankruptcy protection in the United States triggering fear that China's economic crisis is worsening. Country Garden, another Chinese behemoth reports profit warning and struggling to stay afloat. All these are negative news that causes the market to panic. The worse is yet to come, investors are spooked whether this will be like 2008 in the Chinese stock market. The fear is for property developers to go belly up, leaving the properties uncompleted and defaulting on bank loans. This will cause a domino effect on China's economic situation.
Link REIT
It has achieved a record high occupancy rate of 98% with a retail portfolio in Hong Kong. The reversion rate of the Hong Kong retail portfolio has increased to 7.1%. The team refines the tenant mix, and fosters steady growth in rental income. Occupancy rates in Australia's retail portfolio continued to increase and sit at 96.9%. Mainland China retail portfolio occupancy remained high at 95.2%. Singapore's retail portfolio achieved near-full occupancy.
Following the completion of the Rights Issue at the end of March, Link's units in issue increased by 20%. Accordingly, the distribution per unit (DPU) for the year was reduced by 10.3% to HKD 274.31 cents (2022: HK 305.67 cents).
The new growth area in Hong Kong will include commercial land at Anderson Road, Kwun Tung which will be developed into a community commercial asset equipped with a fresh market and car parks.
Two new car parks in Hung Hom and Chai Wan offer new recurrent earning streams with long-term leases and built-in annual rental escalations. In Hong Kong, car parks can be bought as an investment property.
Let's jump straight to take a look at Link's mainland China portfolio as a friend asked me to take a look at the ailing offices. Mainland China retail remained challenging for a large part due to prolonged lockdowns in various cities and provinces. Net property income fell by 9.8%. Link REIT provided a total of RMB 48 million in rental concessions and property management fee waivers.
Offices at Link Square in Shanghai which are Grade A offices remained solid at 95.5% occupancy, and negative reversion improved from -18.2% in 1H2022/2023 to -14.5% for the full year. Things are improving, we need to monitor this further.
Net gearing ratio decreased from 20.7% to 17.8% as of 31st March 2023.
Unit buyback: A total of 6.7 million units were bought back during the year under review at an average price of HK$60.70, below NAV of HK$73.98, utilizing HK$408.1 million (including the transaction costs). This is a lousy asset allocation. They could have bought twice as many units back at the present share price.
Will continue in another article on Ping An Insurance. We will like to acquire up to another 8000 shares at close to HKD 34-35/share for Link REIT. If it can drop to HKD 20 range, no choice but to continue to acquire more.