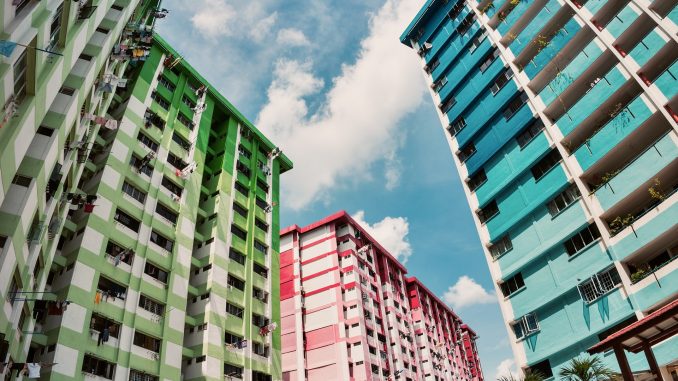 Currently, we are living in an HDB that is fully paid for. This question has occurred to me many times. Why pay-off your HDB early? Firstly, you cannot withdraw a home equity loan with your HDB flat. You will consume all your cash which presents an opportunity for investment and also to tide us through during difficult times when we need cash such as job loss or major illness while waiting for your insurance claim. Touchwood. Your HDB loan is 2.6% per annum, whereas a bank loan is 1.3% at its lowest (I think can go lower), the opportunity cost to pay off your HDB is very high.
Why we pay off our HDB?
We want to have less mental stress. We know that we will always have a roof on top of us.
"As long as at least 1 owner of a Housing and Development Board (HDB) flat is a Singapore Citizen, the flat is protected from creditors by law and cannot be sold or taken over by the Official Assignee (OA)." If we are bankrupt in the future, the HDB is shielded from creditors.
I am an aggressive investor, I do not have much cash lying around in the bank. That's one of the key reason why we pay off our HDB. So that I can leverage on buying other businesses.
Repaying our HDB is like a bond which is paying 1.3% (for example, bank interest rate) or 2.6% (HDB interest) guaranteed return. We are using new cash flow to build up our CPF Special Account where there is no money left in CPF Ordinary Account.
The purpose is to build up another retirement fund using CPF Special Account, compounding at around 4% per annum. This is not a guaranteed return as Special Account return will vary, subjected to CPF declaration. Eventually, we will draw down after the amount is converted to CPF Life as an annuity income to supplement our retirement needs.
What is happening now?
We are going to reach MOP (Minimum Occupation Period) in September 2021 and thinking of what is next? Should we upgrade and buy a condo, rent this HDB out to collect rental income? Should we sell this HDB and move into an Executive Condo? Should we buy a BTO? There are multiple factors and considerations. Coincidentally, I met a friend this morning and his BTO has reached MOP. He is thinking of whether to upgrade as well. I think he is going to sell the HDB and buy an Executive Condo. He did not pay off his HDB but gets his wife to invest on dividend stocks in Singapore.
I have few friends who just started their property agent business. Never ask a barber whether you need a haircut or not. They will always advocate that now is the time to buy a property. My wife and I went shopping at a Popular bookstore, I showed her the above book "Behind the Scenes of the Property Market" by Vina Ip. She immediately told me to buy this book. She is a very wise lady, she said," This book only cost $30 after less 10% with popular membership, compared to making a mistake from buying a property, it cost us nothing."
From the book, it has a lot of golden nuggets not to trust all marketing talks, not to trust what the media is telling you, and discern from all the bull shit out there. You don't always make money from buying properties. You make money when you buy at the right price. The principle is the same as investing in stocks, price is what you pay, value is what you get.
The developers have acquired land at an expensive price due to various en bloc, they are not going to sell you cheap. They are pricing in future value into today's selling price. Everything is the price at the property launch, including the show flat cost. See below image of the chandelier and light optics which is placed at Ola's show flat entrance to impress buyers, it cost $500,000. I am thinking of buying a unit at Ola but it will be for my own stay only. 🙂 Then it will screw up our own 1M65 dream.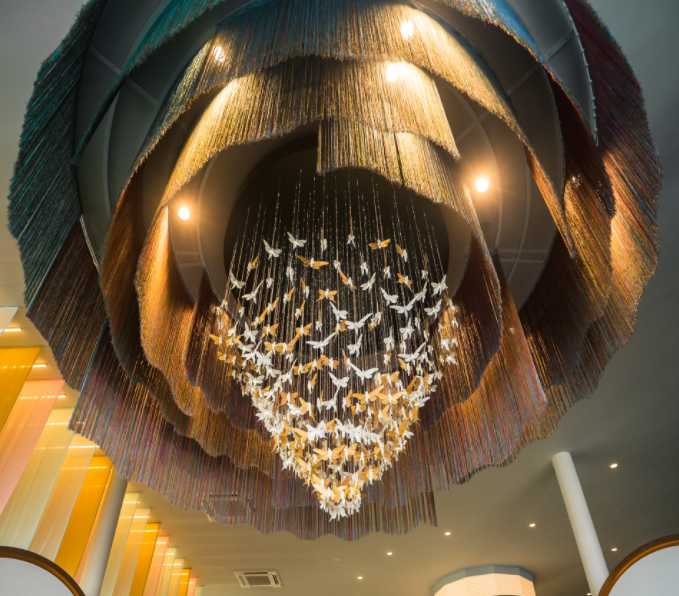 Our Strategy
We are not going to speak to any property agent for now. They will sell us the idea to buy a house unless we want to buy Ola. Maybe we will wait for other condos when the development reaches the 5 years mark and still fail to sell them. My sister manages to get a bargain using this strategy. Meanwhile, we need to start saving for our property fund.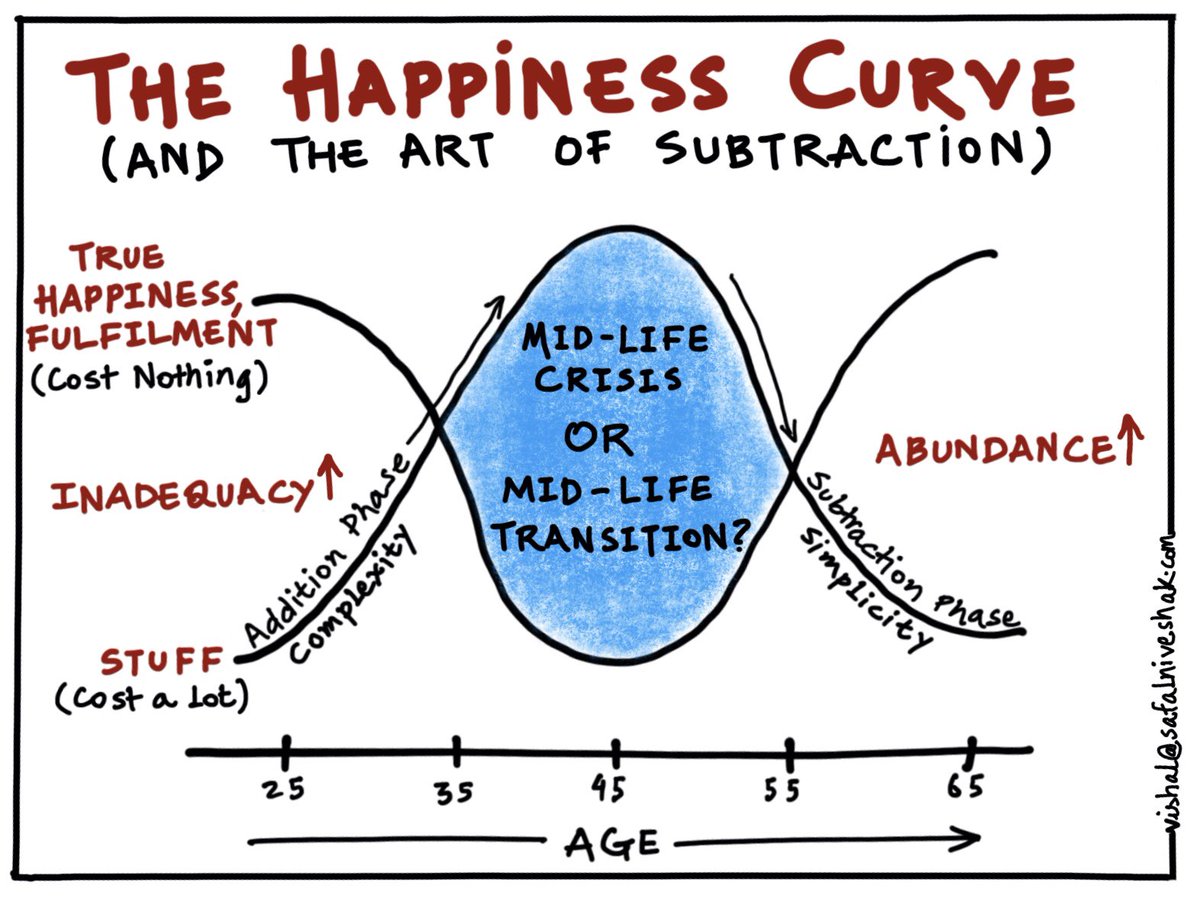 Looking at the above chart, as we age, our happiness level drops because we want more things in life. We want to have a bigger car, we want to have a bigger house, we want to own condos because our friends have them. By following others, we become unsatisfied with our lives. Do we need to stay in a condo? My friend posted on his social media of his condo just T.O.P and he wants to swim everyday. While reading children bible, I saw this verse from Proverbs 14:30 – A heart at peace gives life to the body, but envy rots the bones.
Coming back to our strategy, we will work on BTO in parallel, trying to get a 4-bed room with a good location at Kallang. Meanwhile, we will also try to find any good deals for resale condos in the property market. Good deals are not reflected immediately on the market, it needs a lot of hard work to flip all the stones to discover a gem. We intend to visit more houses to find out the motivation of the sellers. If we can get an undervalued deal, we will keep the present HDB.
We continue to build on our strategy for JC Property Fund.