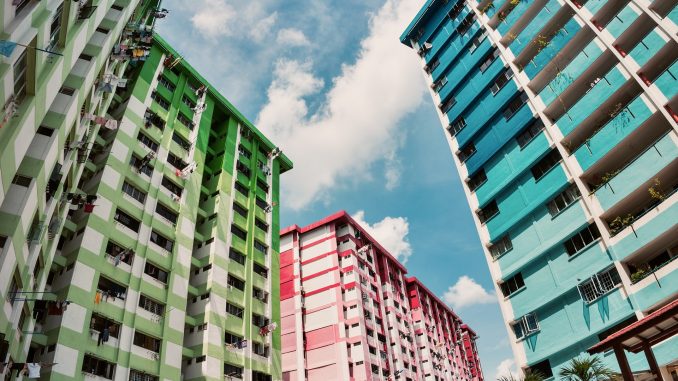 As a "kiasu" parent, recently I am having this difficult conversation with my wife. She will like us to move near to my primary school which is in Bukit Timah. The options for HDB is limited and expensive. The area is surrounded by condominiums and landed properties. This brings me to the question – should we upgrade our property to live near the primary school? We are not even at the balloting stage for primary school, we don't even know whether is there a vacancy in the school 2 years down the road.
Option 1: Rent out HDB and buy a condominium near the school
We are staying in an Executive Apartment which is approximately 1,550 square feet HDB. The rental price trend is around S$1.66- S$1.83/sqft. Let's take an average of S$1.7/psf which will work out to be S$2,635/month. It is a yield of approximately 4.1%. For example, if we are looking at a condominium which cost S$1.5 million, assuming a loan tenure of 30 years, interest is average 2%, it will cost us S$4,158/month. We need to top up S$1,523/month and cater for another S$400-500/month to contribute towards maintenance fees.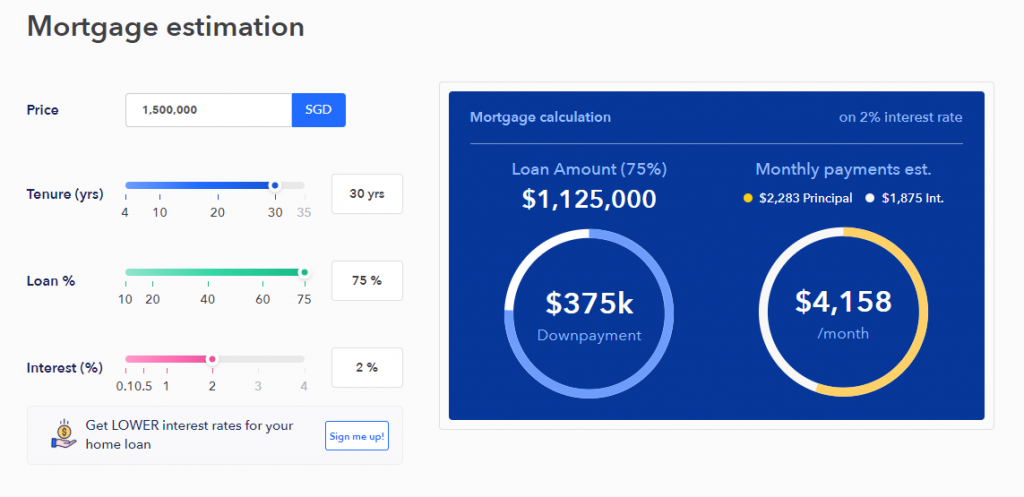 Option 2: Sell HDB and buy a condominium
Assume we can sell at S$825k, it means we have another S$675k left, leaving out other miscellaneous costs. The monthly payments for the condominium are estimated at S$2,495/month. Including maintenance fees, cash outlay will be close to S$3,000/month.
Option 3: Rent out HDB and rent a Condominium
If the rental yield of the condominium is low, it does not justify buying. For example, Signature Park rental for 3 bedrooms goes for S$2,700 – S$2,900/month. It is selling an average S$1.8 million. The rental yield is 1.86% only. The rental from HDB is able to cover the rental for the condominium, we don't need to cater for maintenance fees. Rental makes sense. We will miss out on gaining property equity in a condominium, capital gain, en-bloc jackpot, etc. There are many other factors to consider such as aging of HDB property, traveling time to workplace, and access to shopping malls.
Option 4: Keep HDB and use a school bus
Seriously?! You move a house to help your children get into the school? Yes, my sister did that, moved close to Nan Hua Primary School. My sister and I took the school bus when we were in primary school. We did not stay close to our primary schools. I remember I used to wake up around 5.45 am to wash up and wait for the school bus to pick me up at 6 am. I survived primary school. What is the difference now? Why are children's primary school dictating our property investment decision? I have a secondary school friend who stays near me, his wife is an alumnus from my primary school. They sent both their children to school using the school bus. I have another friend whom I know since primary school, he did not even bother, he just sends his children to the nearest primary school which is within walking distance.
Conclusion
We are planning to sell the HDB, which is for sure upon completion of the Minimum Occupation Period (MOP). Thereafter, it will be an application on BTO and rent a condominium while waiting for the BTO.
Need to consult my wife.