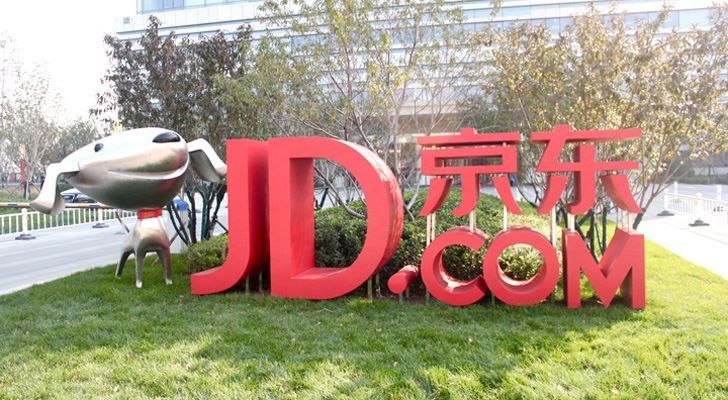 JD.com announces its unaudited results for 1st Quarter ended March 31, 2019.

Net Revenue were US$18 billion which represents an increase of 20.9% from the 1st quarter in 2018.

Net income attributable to ordinary shareholders for 1st Quarter 2019 was USD$1.1 billion compared to RMB 1.5 billion for the same period last year.

Diluted EPS for first quarter 2019 was RMB 4.96 compared to RMB 1.04 for the first quarter 2018.
Business Highlights
JD.com continued to attract luxury watch brands ORIS, Tissot and TITONI, MOSCHINO and New Zealand fresh food brands Rockit and Zespri
JD and Michelin China signed a strategic cooperation agreement. Consumers who buys Michelin tires on JD will be given priority to choose Michelin's high end service networks such as TYREPLUS to enjoy installation services.
JD Logistics launched China's first rotating package handling system designed for frozen storage. JD Logistics also launched its self-developed visual recognition batch scanning system.
JD Logistics became the exclusive logistics service provider for China CITIC bank, responsible to deliver bonus gifts for bank customers when they redeem reward points online.
JD.com's joint venture Dada-JD Daojia had partnered with 270 Walmart stores, 700+ Yonghui stores, 180+ Carrefour stores and over 1000 CR Vanguard storesto provide an integrated omnichannel shopping experience through Dada's crowd sourcing delivery network. It is China's leading on-demand logistics and omnichannel e-commerce platform.
Financial Results
Free Cash Flow for March 31, 2019 was positive RMB (thousands) 1,280,090. However, CAPEX includes logistics facilities and real estate properties which may be disposed.

JD Health is going for series A preferred share financing with investors including CPEChina Fund, CICC Capital and Baring Private Equity, raising over US$1 Billion representing over 14.5% of equity interest of JD Health on a fully diluted basis.

Revenue on Electronics and home appliances revenues see an increase from (in thousands) RMB 61,755,919 in March 2018 to RMB 70,701,598 in March 2019. This segment's growth is the slowest compared to General Merchandise revenue, Market place and advertising revenue, Logistics and other service revenues.
From the earnings call, it was evident that JD.com is shifting its strategies to grow mainly into Logistics, monetizing their investment in Logistics arm while working together with first core fund with Singapore's GIC. JD.com is improving its ads platform, aiming to provide right products to right customer at a faster speed. They realise young people want to kill time while doing online shopping, they are modifying their customer interface to suit their taste and making the shopping experience more interactive.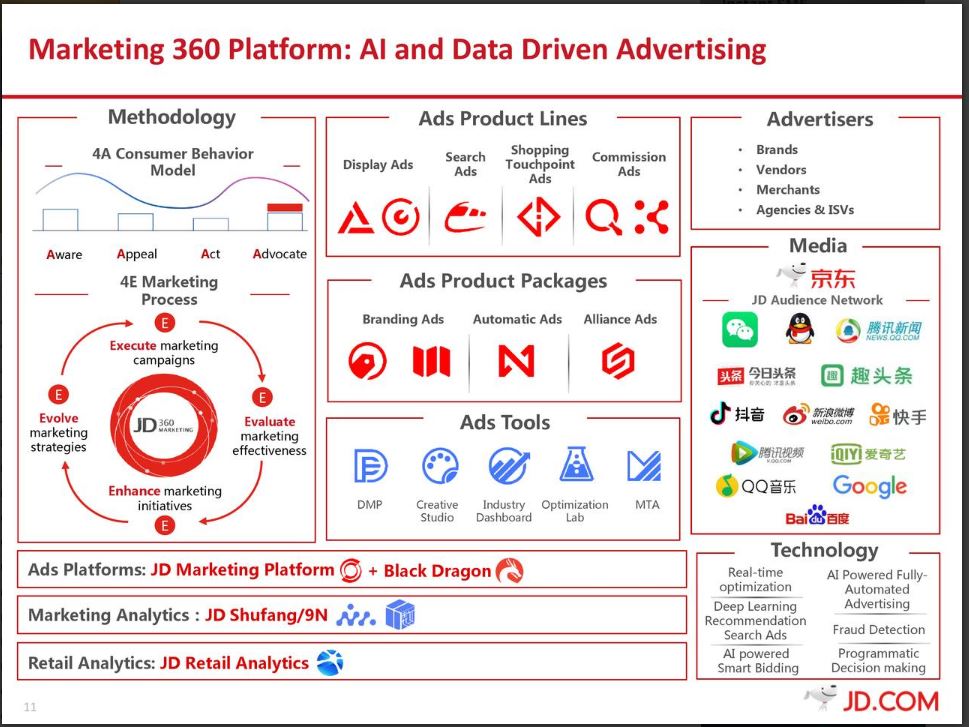 There was a question pointed out by Daewood's John Choi that active customer growth is getting flattish. This shows that JD.com is almost reaching saturation growth in present market and needs to grow its customer base deeper or expand into new markets.
On a side note, I see too many technology companies mushrooming, going into IPO. This could be their best chance to grasp the hot money and market valuation is getting expensive for technology companies. Nonetheless, technology companies are here to stay and will have greater presence in our daily lives.