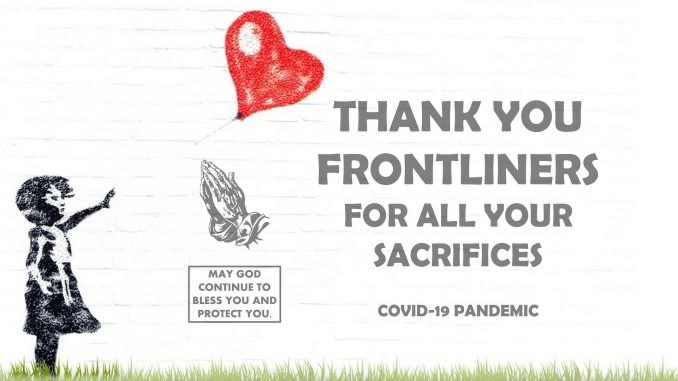 After the COVID-19 virus pandemic, will you be able to return to your job? What are the jobs that will be gone forever?
Firstly, it depends on what is your occupation. All those jobs related to travel, tourism-related industries such as airlines, hotels, cruise, and exhibitions will be severely affected. These industries will be shrinking because the experts felt that the virus will return now and then, haunting travelers. This will create a lack of confidence in traveling overseas. It will take 1 year or more for the tourism-related industries to return back to normal.
For other industries to return back to the norm will also face uphill challenges as well, the supply chain was globalized and disrupted by the virus. For instance, the advance manufacturing industry in Singapore may face a shortage of key raw materials because countries affected by the COVID-19 virus cannot supply, this will cause the production to be halted. If various countries' governments continue to have precautionary measures in place, this will result in a decrease in productivity, reduction in production volumes, and require only a portion of employees to return to work.
Consumption and production drop drastically, there will be a drop in demand for energy, this will affect the oil and gas industry which will inevitably affect related industries such as the offshore and marine industry which provides semi-submersible oil rigs, offshore support vessels, and shipyards. This pandemic in Singapore affected a lot of foreign workers which shows the over-reliance and vulnerability to depend on foreign labor. There will be a push towards automation and an increase in robotics to decrease the reliance on labor. If we reduce the reliance on foreign workers overtime, what are the related companies which will be affected?
This too shall pass. Like SARS, Ebola, and MERS, business owners should incorporate pandemic as part of a business contingency plan. Once this passes, the first critical issue will be to step up on automation, increase in digitalization, engage big data, and usage of artificial intelligence. Robotics will have a larger role to play in the near future as they will not be affected by the human virus.
After the virus is gone, how will this affect Singapore?
This virus has changed the way we spend, live, learn, and work. It will drive resources to improve on technology such as online learning, remote working, video conferencing, online gaming, and VR sports. This could shape the new way we live and it becomes a new habit. Video conferencing technology such as Zoom, Webex and Google Meet will become more popular in the near future, companies will utilize this technology to save on travel expenses and will become an international standard or common practice.
Online shopping will boost e-commerce which will improve delivery and related logistics cost. With the increase in e-commerce services, demand for cloud computing, and data storage services will increase as well.
In order to reduce the risk of contamination and protect the well-being of people's health, this pandemic will result in governments implementing quarantine, social, and physical distancing which will adversely affect productivity and production efficiency. This may force employees to stop their work and may end up halting production.
Singapore is an open and free economy, its economy depends mainly on service industries such as international port, international airport, and trade with countries. This pandemic has caused a lot of countries to rethink globalization and intend to shift its supply chain back to its own country. This close door policy will be detrimental to Singapore's trade economy.
Which industries will move back to Singapore?
Industries that can cater for national security such as high technology farming, healthcare medical services, and products will be produced in Singapore. As a small country with limited resources, our core strategy which gears towards the advanced technology industry will not change because they propel the economy. Singapore depends on high tech manufacturing and services, international trade, transportation and logistics, construction and tourism-related industry.
A lot of Singaporeans may be concerned, "What if I am not tech-inclined? What will happen to me if I am not highly educated? I do not understand digital technology." How can I find a job then? The answer is "You don't need to know how to build a robot but you need to learn how to operate a robot". The waiter at the restaurant can use a robot to deliver food to the customer. The cleaner can operate a robot to clean the street.
The mass population will feel that they cannot catch up with the rapid development of technology such as artificial intelligence, cloud computing, and big data. We need to remember that technology needs to be simple to use and serves a purpose in our daily lives. For example, we can use IoT to create a smart home to save on utilities and switch on the air conditioner 10 minutes before we reach home.
How will oil futures affect us? A big drop in oil prices is due to a drop in consumption and oil is a basic material for production. There are too much supply and too little demand which causes a drop in price. Countries are finding solutions to store excess oil and the demand for production will continue to drop for the next few months.
Decrease in oil prices will affect industries related to oil and gas. However, a drop in oil prices on theory should make things cheaper and the cost of living will be reduced. In the long run, if cost of oil continues to remain low, it will create a deflationary effect, economies will deteriorate, companies' profit will turn into losses, a lot of businesses will fail and shut down, resulting in massive jobs losses.