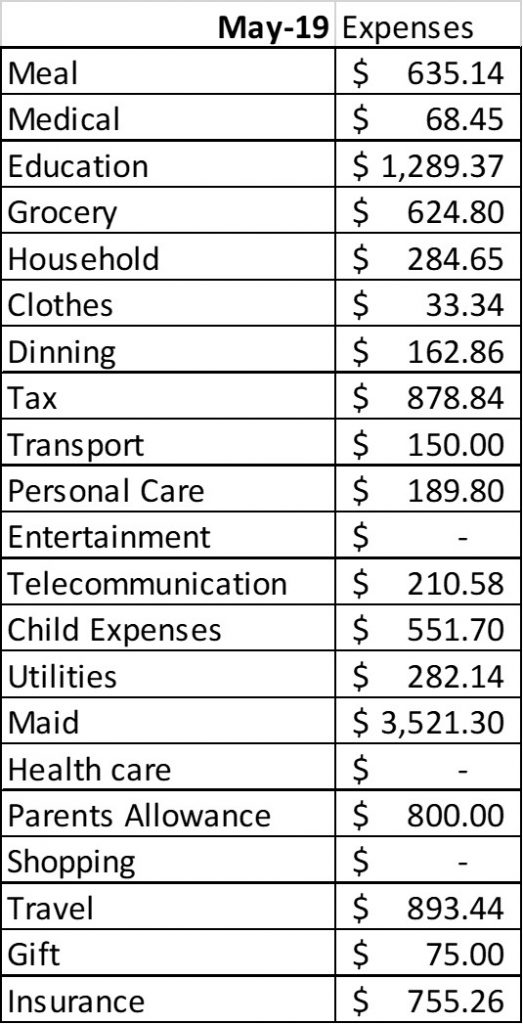 In May 2019, the total expenses rack up to S$11.4k. There are a few exceptional items such as Maid Expenses, Education and Travel. Maid Expenses consist of 3 months of salary and maid agency fees.

Travel expense consist of only hotel cost which is one off cost.

Education expense has some exceptional cost.