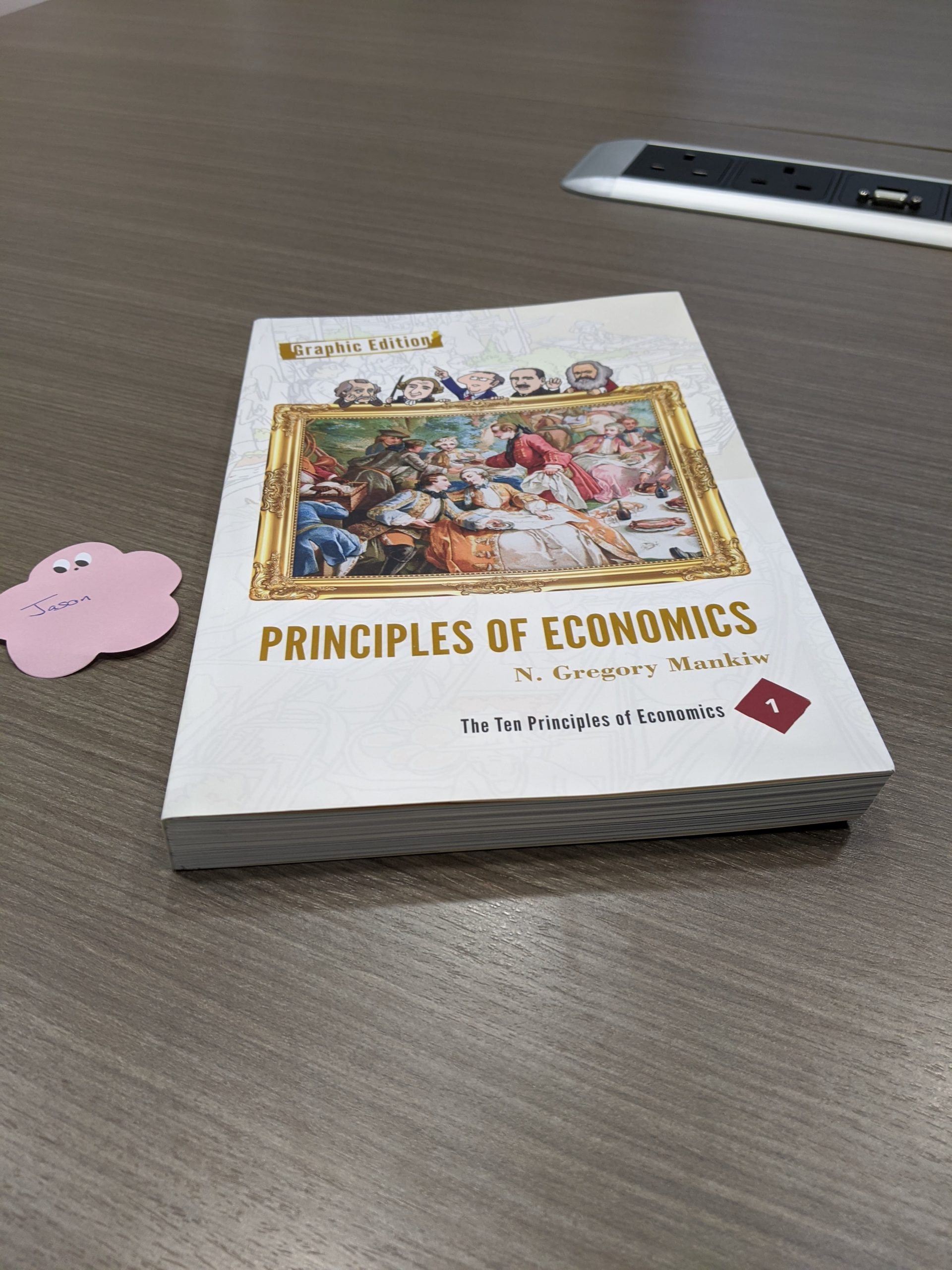 I met up with Kyith Ng – owner of Investment Moats, He is generous in two ways, I was one of the winner of the illustrated book – Principle of Economics by Gregory Mankiw and he spent time to provide wealth coaching on New Year's Eve. This makes end of 2019 very meaningful.
I drafted a list of questions –

Challenge #1
Passive Income is around S$45k/year
Total yearly expenses around S$90k/year (I did a more thorough check and realize this amount to be S$96k/year for 2019)
Passive Income is dropping, I did not manage the fund for the entire year, performance is sub-par to the market. US funds are stuck in turnaround stocks which have low or no dividends.

Challenge #2 Cash lying around
I have a war chest – around $80k in brokerage trust and around $185k in banks. They are not doing any good. Should I deploy to chase yield because I want the cash flow? Will this be penny wise pound foolish? Get the cash flow and later suffer paper loss when there is market correction.

Challenge #3 Wife at work
Wife is putting food on the table and she just survived a recent round of retrenchment. It is stressful for her to perform at work and take care of family.
I cannot go through 4 hours of wisdom sharing by Kyith in this short post. He gave me a few homework to do.
1) Determine my fixed vs variable expenses. See below image.
I done a financial audit on 1st January 2020 after a discussion with my wife during the new year countdown.
The average Fixed Expense/month is around S$4,360
The Variable Expense/ month is around S$4,504
2) Determine whether Variable Expenses can be controlled or leveled
3) Set budget for category
On the passive income side, that will be putting on my Portfolio Manager hat. He advised the key to Financial Freedom will be:

1) Control your expenses
2) Rate of Return
3) Inflation

Coming back to the earlier mentioned challenge to chase yield, his recommendation will be to go for undervalue stock with 8% dividend yield. If I can grow the portfolio by 30% per year, there is no need to go for 8% dividend yield, I can sell off some units to fund for my expenses. As for expenses, he has a lot of wisdom on it, there are more conservative method such as less inflation rate, spend more based on portfolio performance, etc. Currently, I based on (S$96k / $1296k + $80k+ $185k) will be expenditure ratio of about 6%. This is unhealthy. If I can aim for 4%, it will be a safe range. It is either I reduce my household expenses or increase liquid net worth to S$2400k. Sell my house, I will only hit S$2360k, then rent? I think it is easier to reduce expenses instead. I need to scrutinize my expenditure (reduce to about S$62k/year). I am frugal to a certain extent, need to shred S$30k/year means S$2.5k/month of expenses. I will work on it on two prongs, continue to grow my portfolio and diligently reduce my expenses.
We discussed about fluctuating dividend, he shared that it happened to him as well but every start of the year, he will do a forecast on all the dividends, some will increase dividend whereas some will drop. What is your expectation on your dividend portfolio? What is the underlying reason when you purchase the stock? What fits the criteria to go inside the portfolio?
Apart from personal wealth coaching, Kyith shared with me how being a practitioner helps him to understand how bond can affect the volatility of portfolio. Overall in the long run, investment should be positive returns. I will like to conclude that it is wonderful to meet with Kyith in person and he is very generous in his sharing. Look forward to another coffee session in the near future.