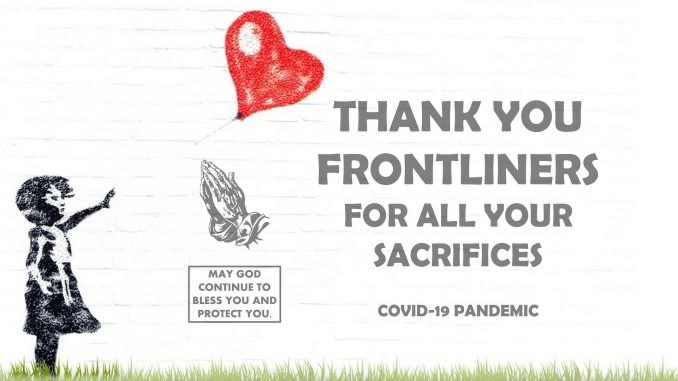 Starting this week from 4th May, Malaysia has resumed businesses and people are returning to offices. After 50 plus days since 18 March 2020, many want to return to normal and hope MCO can be lifted on 12th May. My colleagues are preparing to return to offices starting from 12th May onwards. This is the hard part of trying to find new normal while adjusting to changes in life that will come for months to come.
I have got used to working from my home in Singapore, start my day at 7 am with exercise and breakfast. Then by 8 am, work will start. Lunch is usually a short 30 minutes break, followed by a 2nd cup of coffee and back to work. By 6 pm, I will bring my children to exercise. After putting them to sleep, at 9.30 pm, work will resume till 12 midnight. This cycle will continue from Monday to Friday. On Saturday, I will work spontaneously. I consider this as very hard work because those hours are intensive and highly concentrated.
It is going to be a struggle to return to Kuala Lumpur because I will miss the time spent together with the family. I am the pillar of the family, my parents will depend on me for certain stuff and I am the cushion between the mother and wife. It will not be the same if I am not around. There will be challenges and costs for the family.
I did a tabulation of pre-Circuit Breaker family expenses in March which is around SGD 5,891.81 and the Circuit Breaker family expenses in April are SGD 3,448.74. There is a clear saving of around SGD 2k and I can strictly say that SGD 4k/month is the core expenses. How will the expenses be like after the Circuit Breaker? How will it be like when I need to travel back to Kuala Lumpur? Will the flight tickets become more expensive in the future with the in-flight social distancing?
Return to Kuala Lumpur, I will have the remaining 19 days of a free hotel stay provided by my company. Thereafter, I will need to source for a rental unit. I have shortlisted a few units which will go around MYR 2,000/month for a studio unit, including utilities and WIFI will add up to be around MYR 2,500/month. Assume that I fly back on Friday's last flight and return on Sunday evening, this will cost me MYR 500/event. 4 such events will cost MYR 2,000/month. The total cost of traveling and staying in Kuala Lumpur will be MYR 4,500/month which is equivalent to almost SGD 1,500/month.
Times like this, I don't complain but be grateful that I have the opportunity to contribute and solve problems for the company. Be thankful that I have the chance to be busy and there is work to put food on the table when there are millions worldwide who are jobless. There are a lot of people going through very difficult times, feeling stressed and emotionally challenged.
How would our lives change after 1st June? Is this the last phase of Circuit Breaker? Will I be able to see through this contract and survive till March 2022? Can I continue to work from home?