Recently, I have scarcity mindset. I will try to scrutinize on expenses and try to look at different area where we can try to save on. I tried to review November expenses and break them down into different categories.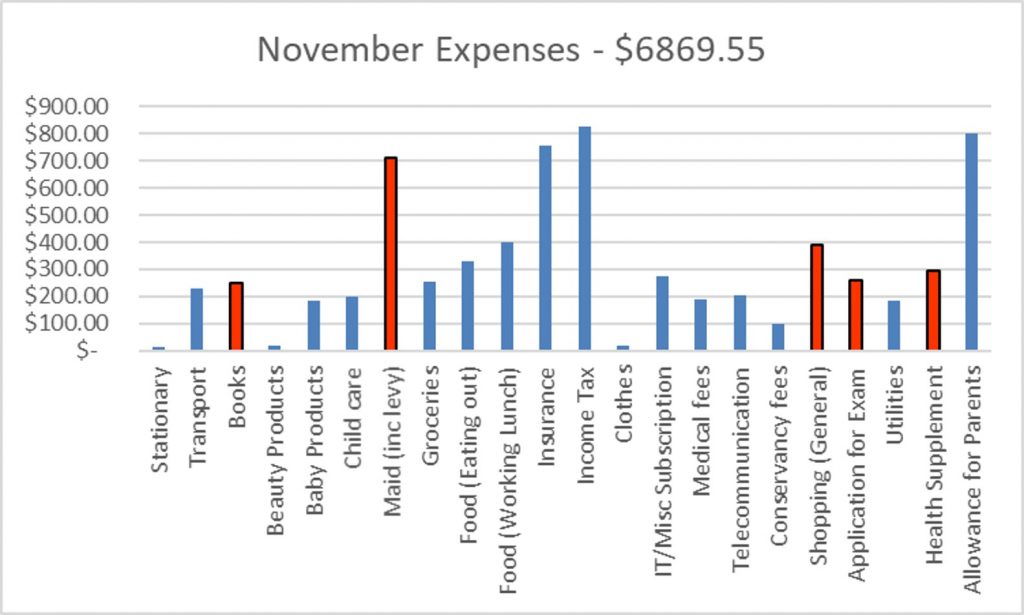 I want to look at which are the necessary expenses and the "wants".
I have a soft spot for books and sometimes I tried to support a social enterprise call Dignitymama which sells 2nd hand books and muffins. They hire special needs adults as cashiers and bakers. I will mainly buy new books from Bookdepository as they provide free shipping and their prices are cheaper than Amazon. I will stop buying new books and go to public library instead. This will save about $1k per annum.
Having a helper is a big expense every month. Now I understand when a business is not doing well, the boss will try to scrutinize the SG&A and try to look at the highest salary employees first and see whether he or she is worth keeping. I will review this again in half a year time.
I think it is time to stop the health supplement which can help to save $300 a month.