I executed another 5 sell put RDS.B @ 40 expiry 17th April 2020 with a premium of USD 1.10. I placed the order before the market starts and went out at 9 pm for an old boys gathering. When I check the market at 11.30 pm, the trade was executed. I could have gotten a higher premium of USD 1.50 if I have monitored. USD 0.4 x 500 = USD 200 difference.
I realized one of the mistakes I have made. I will update after I execute this move. Painful but it is a lesson that I must learn.
9/3/2020 update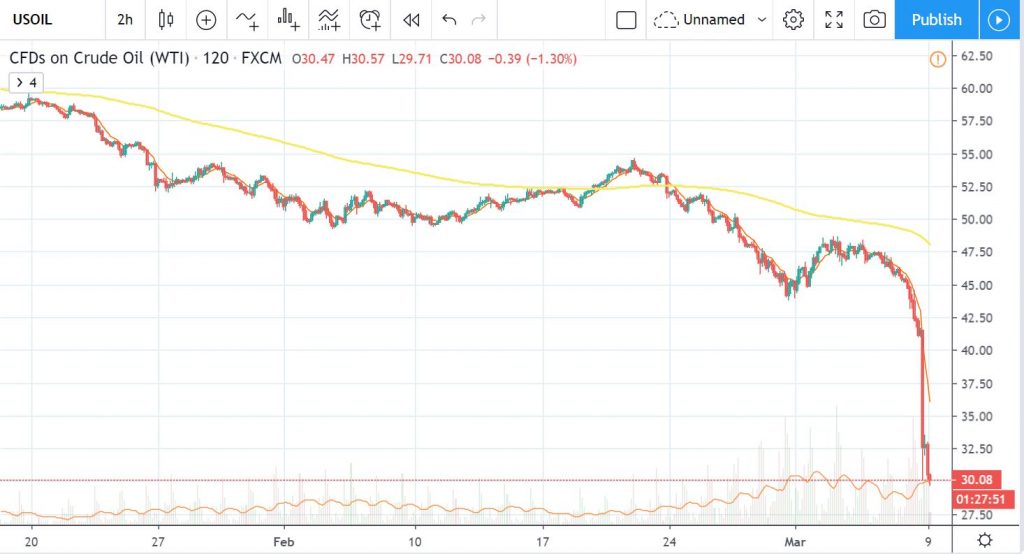 F… Look at the oil price dropping off the cliff. This is going to be a very painful lesson in my life.