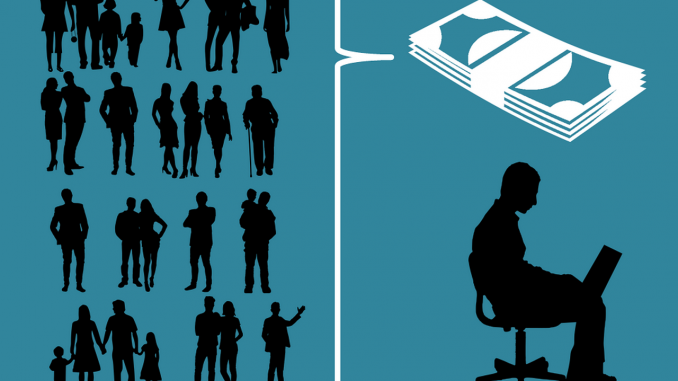 What is P2P lending?
P2P lending/investment/crowdfunding involves 3 different stakeholders. They are the intermediary (platform), borrower and lender. Borrowers are companies which need to raise fund to meet working capital needs, expansion needs or short term cash flow needs. The intermediary is the platform which facilitates the loan and charges a fees from both borrower and lender. The lender is risking his money for interest. P2P lending is serving the needs of underbanked small scale businesses (SMEs).
The platform will help borrowers crowdfund for loans. P2P lending is considered as high risk because most of the loans are collateral-free as they are mainly new businesses. 20% of small businesses fail in their first year, 30% of remaining small businesses fail in their second year, 50% of remaining small businesses fail after five years in business. Finally, 70% of remaining small businesses fail in their 10th year in business. Lending to small businesses impose high risk.
Different Types of Crowdfundings
There are many types of crowd funding :
1. Debt crowdfunding
2. Equity crowdfunding
3. Property crowdfunding
Debt crowdfunding is to help small businesses to meet their short term cashflow needs, equity crowdfunding is to help start-ups secure the funds to grow their companies.
Returns
P2P lending is around 10-20% annualized interest rates for return. The interest rates are based on the credit rating of borrowers. P2P companies serve as the intermediary to weed out weaker companies and study the finances of borrowers for lenders.
Borrowers turn to P2P companies because they do not have assets as collaterals, lack of (good) credit history, lack of financial records and they need a fast turnaround time compared to banks.
Default Risk
Companies can default on their payments. Default is defined as repayment past 90 days of its due date. It does not mean that the company will not repay its debt but will take a much longer time to make its repayment. Most of the borrowers in default situation will be able to turn around and eventually pay off the loan while some will become irrevocable bad debts. In the worst-case scenario, the lender needs to write off the loan amount as bad debt. This is part and parcel of the P2P lending business, diversify your risk for the long term returns. High-risk high return is the universal law of investment. Do note that with recent COVID-19 and slowdown in global economies, the default rate is bound to increase.
Personal Experience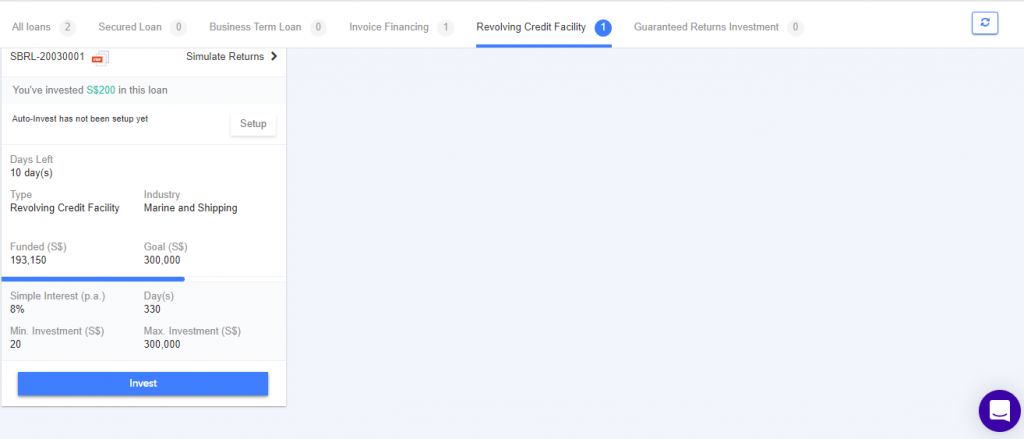 I transferred S$3,000 in the morning and the money was reflected in the Funding Societies' account by 3 pm. I saw 2 loans, I downloaded their factsheets to take a quick look before lending. I look at their financial ratios and financials for the last 3 years to make a call. I took the plunge and lent out S$200 for my first deal with Funding Societies. The estimated return is S$14, after less 18% service fees, I will get back S$11.48. The intention is to create 14 more notes then I will evaluate my returns from P2P lending.
Read here for an article on my update on Funding Societies.