Updated on 27th December 2020, Updated on 1st January 2021, Updated on 7th January 2021
After attending GIM Bootcamp, I continue to sign up with GIM Mentorship. I am learning and relearning for the last 1 month. I am gaining new knowledge and I understand how much I do not know. I am learning new things from the community members.
What are the actions I have taken?
On the 7th December 2020, I told my wife to get clearance to sell most of our HK shares, I sold stock number 1 to 7 on the same day and I sold MTR the next day. I buy 1000 shares of JD.com (9618.HK) @ an average of HKD 330/share. For those who have read my earlier post (you can find it here) why I sell JD.com previously, you will be surprised why did I buy again at such an expensive price. We will look into it in another article, it is like a patch back with an ex-girlfriend but at a different valuation.
GIM Portfolio Review
As part of the GIM Mentorship program, they will provide a portfolio review for you. This was actually one of the key reasons which I did not join GIM in 2018. If you look at the image below, the portfolio has been down 20% for the last 3 years. I was like an ostrich, burying my head beneath the ground. I was trying to ignore the fact that I was holding to businesses which are deteriorating. I was suffering from paper loss and I did not want to realize them. The above image is the front cover of a powerpoint file which the team has done for me after I submit my portfolio for them to review. It is from an unbiased third party point of view such that you will not be emotional about it. They will explain why you should hold or sell the companies in your portfolio which I find it meaningful.
I am going to take opportunities to sell more companies and streamline to 5 companies so that I can focus on the best. Meanwhile, I need to grow my knowledge and take it very seriously in learning about investing. I have been seating on my losses for too long that it has paralyzed me from taking action. Another thing I need to do in the short term will be portfolio sizing.
Total Dividend Income in FY 2020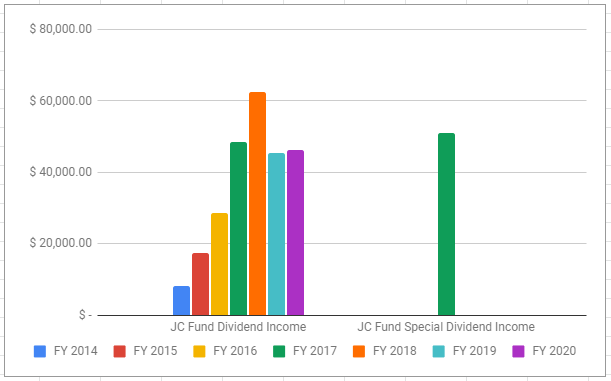 This year's FY 2020 dividend stood at SGD 46,251, my rental income has dropped to SGD 1,950. Actually, this rental income is property management income for my parents' place.
FY2020 Expenses
Updated on 27th December 2020
I have not tabulated this year's total expenses which will be SGD 84,772/=. We have achieved a total family household saving rate of approximately 60%. If we include dividend income, it will be a total saving rate of approximately 68%.
Going forward, I will sell off some of the businesses which will definitely affect the dividend income. I will like to mention that dividend income is no longer my sole factor to achieve financial freedom. What?! I was previously trying to live off dividend income with a risky bond-like portfolio, it was not a growth dividend portfolio, the dividend income is not sustainable in the long term. The covid-19 pandemic is a good stress test on the portfolio which makes me sweat and guilty.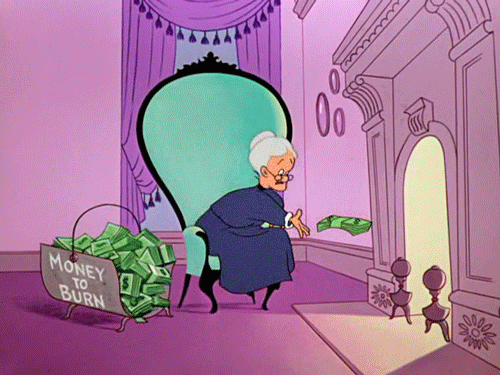 Am I burning my wife's money as well? If we continue like this, she cannot retire earlier. If I can improve my portfolio return, I don't even need a 25% return, just a 10% return year on year compounded will suffice.
CPF & SRS top up 2020
I use my wife's CPF account to top up my mother's Special Account by S$7,000 and S$7,000 to her own Special Account. I top up S$2,800 to my Medical Account to the maximum limit for this year. I top up S$15,300 to my wife's SRS account. These are tax reduction methods. We use MoneyOwl to invest the SRS money. The irony is that the return of her SRS account is up 20% whereas the one I managed is down 20%. For 2021, we increase the monthly contribution to the DFA funds from S$500 to S$2,000.
Books I read in 2020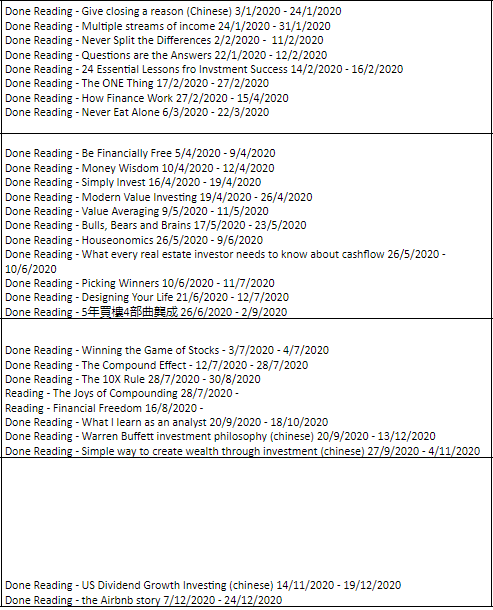 I want to continue my books on Joys of Compounding and Financial Freedom.
My year-end goal 2020
FY2020 will be my last year to report any dividend income. Going forward, I will focus on being a better investor. I believe in GIM's vision that every household needs an investor. I want to declare that my goal is to become a full-time investor 5 years down the road in 2025.