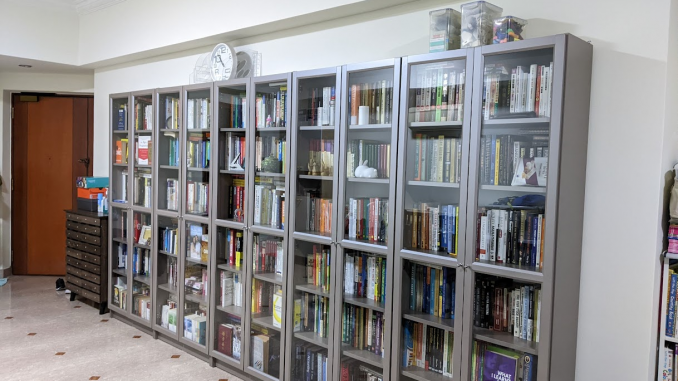 We moved house towards the end of May 2023. It took at least 1 week to unpack all the stuff we have accumulated over the years. I initially thought that 4 IKEA bookshelves will be sufficient to handle all the books. I underestimated how many books I have. End up I need to order 1 more bookshelf to keep all the books. I did not have time to pack the last bookshelf as I travel for work on an urgent basis. It was a good break overseas as I left all the unpacking to the Mrs and my mother to manage. I flew back to Singapore, reaching late in the wee morning. The next morning, I started to tidy up the final bookshelf. It feels great that everything is falling into place. The rental unit looks more like home now.
Strangely, I do not really enjoy taking books out of these bookshelves to read. Did I lose my mojo for reading? There are too many things that are happening at work that are taking up the majority of my time. I like to accumulate books. This is my biggest weakness. On most recent oversea trips, I manage to stave off my desire to buy books. I aim to buy only ebooks from now on.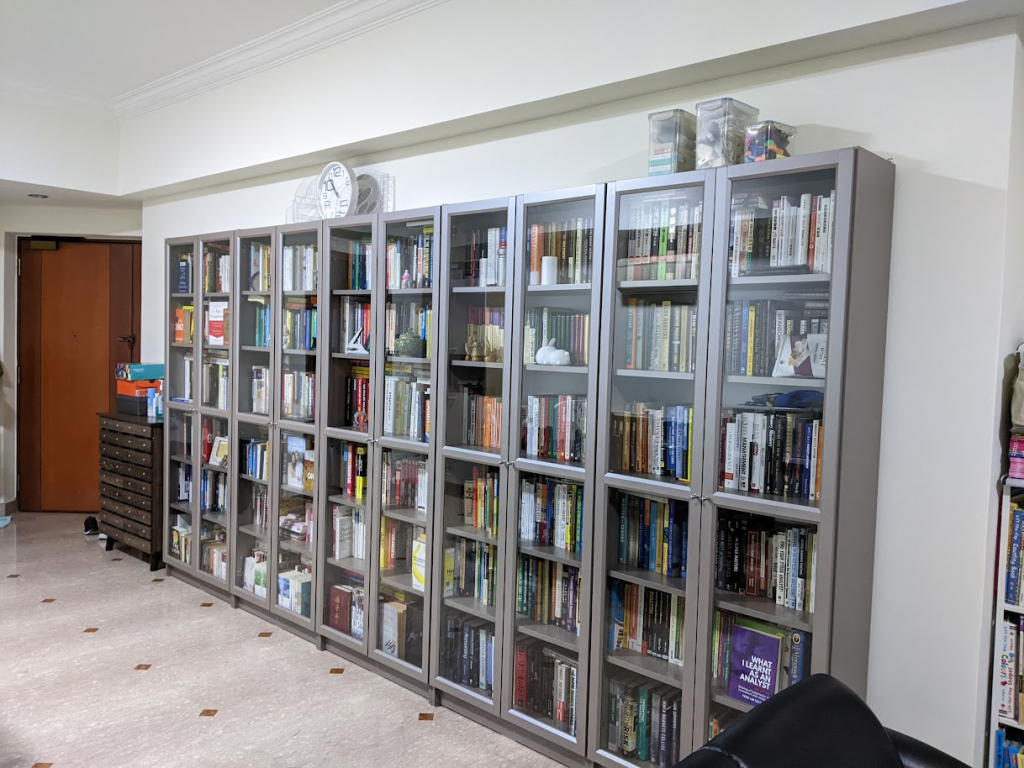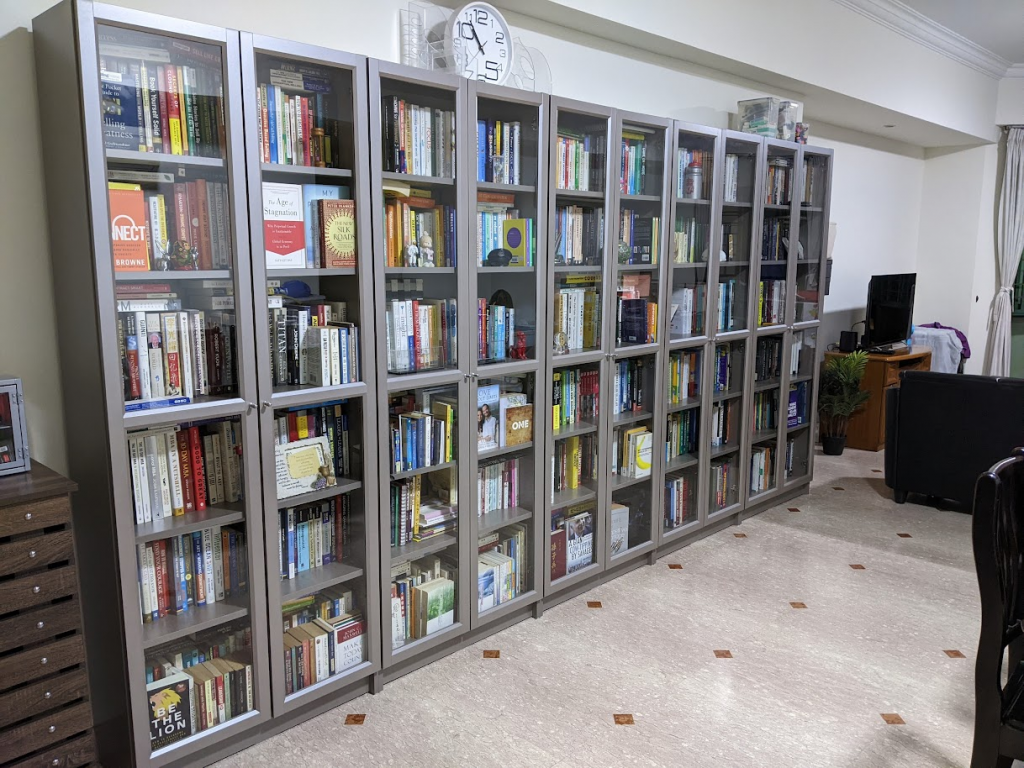 Passive Income 1H 2023
We have a few sources of passive income. Below are what we achieved for 1H 2023.
Dividend Income – S$42,261.34
P2P Loan to a personal friend – S$14,000 (This is an interesting story )
P2P Funding Society Singapore -S$23
P2P Funding Society Malaysia – MYR$724
Rental Income – S$15,600 (We need to pay for a rental for our unit as well)

"Neither a borrower nor a lender be, for loan oft loses both itself and friend"
Savings Ratio 1H 2023
For 1H 2023, we have spent a lot of money due to one-off payments such as property agent commissions, furniture, movers, and other miscellaneous unforeseen costs.
Nonetheless, we reach a 62.8% savings ratio.
Networth 1H 2023
Total current asset – S$2,732k with mark to market stock portfolio around S$2100k, unrealized loss -ve $220k, original stock portfolio S$2300k
Total non-current asset – CPF portfolio ~S$660k
Total non-current asset – Property ~S$1433k
Total Assets – approx S$4,829k
Total Liability – approx S$1,075k
Networth – approx S$3,754k
Things to look forward to for 2H 2023
There is more interesting work coming up for the next couple of years. There is an opportunity for me to join my friend's hedge fund. They are looking for people to do fundraising. I don't think that is my forte. It all depends on the terms and conditions. Sometimes it is OK just to do something that you enjoy and find challenging rather than do something that sounds cool.
We are going on holiday and need to plan one more for the end of the year!