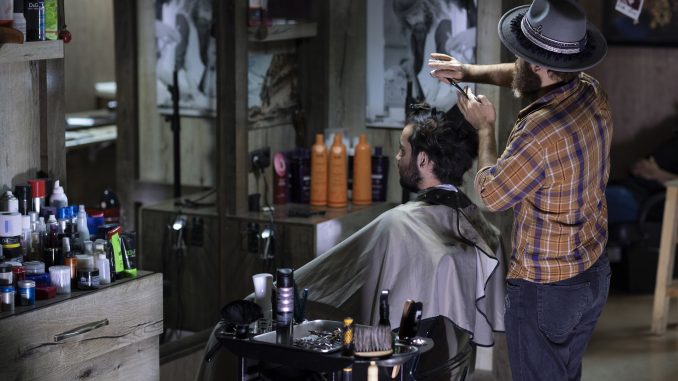 The COVID-19 virus has a long-lasting effect which will change the way we live, work, and play. We were told to stay home for months and we are entering the next phase by 19th June 2020 Friday. This phase will allow dining at the restaurants in a group up to five people, go to the beach or pool, go for aesthetic services, go to the gym, go for tuition, have a group of 20 people wedding, funeral, and visit relatives in nursing homes.
Schools were closed and children were having classes through online video learning. Everyone was working from home and using video calls to stay in touch with friends and family. Zoom became the most popular video conferencing company and its share price went up from $60 to $230.
Employees who can work from home will find that they won't want to return to the commute and sitting in front of a desk for eight hours each day. They can be with their family and enjoy a higher quality of life. With lesser people working in offices, this will reduce the demand for related services.
We are trying to find out what sort of jobs will be available in a post-pandemic world. (This is like my personal library of ideas for my Act 2 in life).
Online Tutors
Online teaching and education will prove to be a viable way to receive an education. We believe that online education will become the mainstream, which will be used together with in-person schooling. This will allow access to students from all over the world, resulting in a reduction in university and tuition fees. We can provide tuition or conduct training courses via video teleconferencing and this will help to save traveling time. We are no longer restricted to geographical locations.
Tradesman – Electrician, Carpenter, Plumber, Air Conditioner Technician
We will still need an electrician who is specialized in the installation of electrical wiring, transmission lines, and related equipment.
https://www.sp.edu.sg/pace/courses/course-type/short-modular/open-for-roi/alternative-pathways-for-licensed-electrical-workers-licensed-electrician-preparatory-course
https://elise.ema.gov.sg/elise/licensedworkercourse.jsp

Carpenter will still be required to make cupboards, shelves, TV consoles, tables, bed frames, and kitchen cabinets. There is a carpentry training campus in Yishun which is recognized by Polytechnic of Western Australia.
https://www.singaporefurniture.com/
https://www.indesignlive.sg/articles/in-review/reviving-a-trade

We will need plumbers install and repair pipes that supply water and gas, transport waste away from homes and businesses. They install fixtures such as bathtubs, sinks, and toilets.
https://www.ite.edu.sg/courses/course-finder/course/isc-in-residential-plumbing

Learn how to install, repair, and maintain air-conditioning unit.
https://www.ite.edu.sg/courses/course-finder/course/isc-in-residential-air-conditioning
Personal Shopper
In this crisis, we saw that NTUC started to charge $4 for services to pick groceries for delivery. We believe personal shopper service couple with delivery services will thrive as people will want to leverage other people's time and create more convenience for themselves. They can just video call designated personal shopper if they need to look at the product or discuss to make a decision. When Honestbee was still around, their shopper would call you if the product you want is not available.
Last-mile deliveryman
As more people purchases stuff online, there will be more demand for the last-mile delivery man. We have seen a sharp increase in demand for Foodpanda and Deliveroo's services for food delivery. There are other last-mile delivery services such as Ninjavan and Lalamove.
Occupational Therapist/ Physiotherapist
Occupational therapists help patients to develop, recover, improve and maintain the skills needed for daily living and working. Physiotherapists help prevent and treat human movement disorders caused by injuries, illness, or physical disabilities.
https://www.caretogobeyond.sg/ahp/apply/mid-career-switchers
https://conversion.mycareersfuture.sg/Portal/ProgramDetails.aspx?ProgID=P00000435