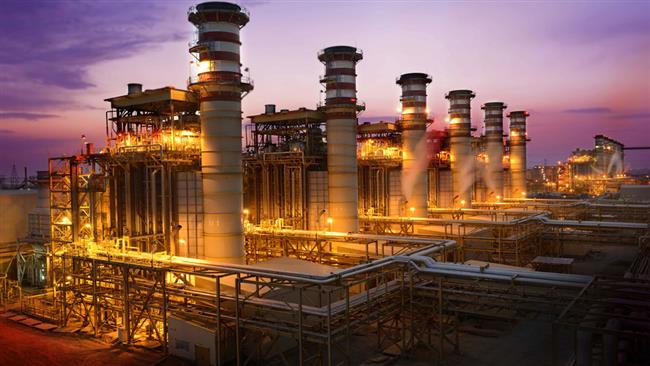 According to Power Assets' chairman's statement, the first half of 2018 has delivered solid results. The Group's unaudited profits for the six months ended 30 June 2018 amounted to HK$4,120 million compared to HK$4,024 million which is an increase of HK$96 million (2% increase) over the same period of last year, increase mainly contributed due to DUET. DUET is  an Australian energy utility company previously listed and acquired by CKI and Power Assets in 2017.
The interim dividend is consistent and no further special dividend surprises.
Business Overview
Power Assets owns an internationally diversified portfolio of energy and utilities companies.
In the UK, it holds the largest market of operations, with four operating companies engaged in the generation of electricity, and distribution of electricity and gas.  They are UK Power Networks, Northern Gas Networks, Wales & West Utilities and Seabank Power Station.
In Hong Kong, Power Assets owns 33% of The HK Electric Company Limited. HK Electric has the mandate to increase gas-fired electricity output in the coming years and a major capital works is in progress at Lamma Power Station.
In Australia, SA Power Networks begins preparations for the 2020 regulatory reset. Victoria Power Networks is maintaining its operations. Beon Energy Solutions won the Karadoc Solar Farm which will involve 112 MW installation in Northern Victoria. Australian Gas Networks continues to provide reliable and customer services. Australian Energy Operations is working on the connection of Moorabool Wind Farm to the grid, completing in March 2019. DUET as mentioned earlier continue to add on to the top line. The Dampier Banbury Pipeline achieved system reliability. Energy Developments expanded the Group's solar generation portfolio by acquiring 1.6 MW solar farm in Queensland. United Energy is conducting solar storage and dynamic voltage management. Multinet Gas secured a government contract to relocate a gas supply hub for approximately 100,000 customers.
In China, the Zhuhai, Jinwan and Siping power plants has increased electricity sold compared to 2017. The renewable energy generated over past six months by two wind farms at Dali and Laoting has offset 129,000 tonnes of carbon emission.
In Europe, Dutch Enviro Energy Holdings, BV is a waste to energy company continues to pursue innovative projects. Iberwind in Portugal completed the formalities to repower Escusa Wind Farm. This will increase yield and output.
Canadian Power continues to deliver earnings on par within expectations. Husky Midstream continues on LLB Direct pipeline and Saskatchewan Gathering System expansion projects.
In New Zealand, Wellington Electricity achieved satisfactory results.
In Thailand, Ratchaburi Power achieved high levels of plant availability against its production plan.
Outlook
Energy and utilities companies are subjected to regulatory reset and regime.
The Chairman quoted financial position remains healthy after the distribution of three rounds of special dividends, will continue to seek high quality investment opportunities. This signal that special dividend will not be issued in the next few years and cash flow will be conserved for acquisition purpose. I welcome the notion as later on I will highlight the present financial situation.
Financial 
The Group's capital expenditure and investments were mainly funded by cash from operations, dividends and other repatriation from investments. Total unsecured bank loans at 30 June 2018 were HK$3,572 million which is about half compared to 31 December 2017 HK$7,223 million. The Group has cash and bank deposit of HK$6,987 million compared to 31st December 2017 HK$25,407 million. From the cash and bank deposit outlook, it is almost impossible for another round of special dividend. The net cash position of the Group amounted to HK$3,415 million compared to 31st December 2017 HK$18,184 million.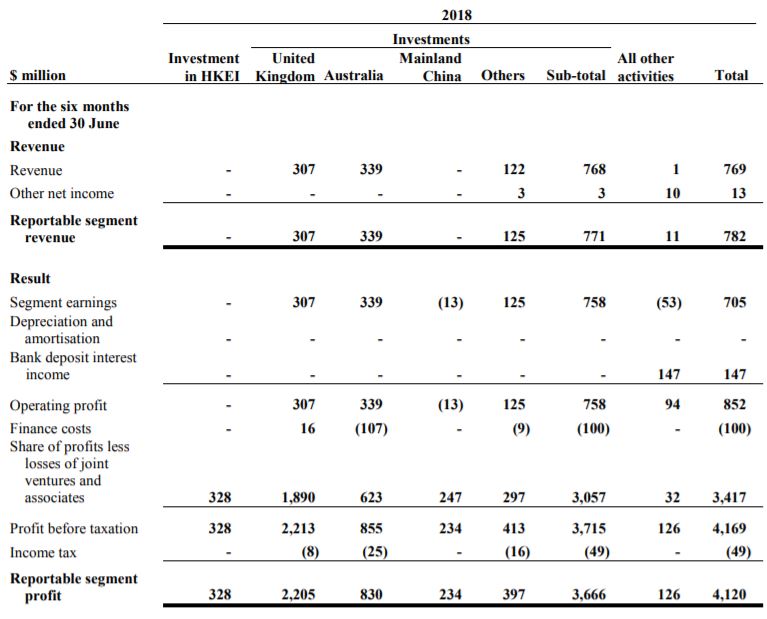 The interim dividend of HK$0.77 per share will result in HK$1,643 millions.
Looking at the financial in terms of cash flow compared to debt level and operation performance, Power Assets will not have any issues to continue to provide dividend. At the present share price, a good 5% yield is possible with potential upside.