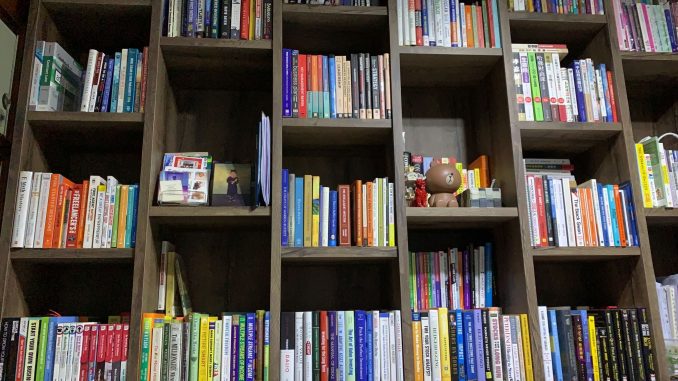 I want to revisit something very close to my heart in 2018.

I sold PUT on AAPL and it was not exercised. I pocket the premium. Happy days.
I recall in 2017, I lost my job twice. In 2018, I was jobless in the early part of the year. Hence, I wanted income and this separation drove me to execute a trade out of greed. I was using Thinkorswim whereas the bulk of the portfolio is with a Singapore stock brokerage platform. I had insufficient margin in Thinkorsim.

I had the money but was stuck in the other brokerage. I recall that I was caught in a fix on whether to sell shares and transfer to Thinkorswim. There were many emails that came in to warn me about topping up the account or they would close my position. It was very nerve-wracking.
From 27th January till 5th February 2018, I can tell you it was one of the lowest points in my life. I slept at 2 am, I woke up at 4 am and stare at the screen till the market close. Then I return back to sleep, I woke up at 9 am then proceeded to the library to start the day. Those sleepless nights were not worth it. My mother offered me a loan, but I did not take it. I told myself to accept the losses and live with this painful experience. I slept like a log on the 5th of February when I closed the trade at a loss close to USD 10k.
Fast forward, to date I have accumulated a net gain of USD 29k. However, I have a bulk of positions been exercised by StoneCo due to options. I pocket USD USD 5,987 for SP30 STONECO which was exercised and the current paper loss is USD 20 x 1000 = USD 20,000. The net loss is USD 14,013. There is another 10 Put STONECO SP 20 with a premium of USD 4,970. It is not exercised yet but the net loss is around USD 10,000 – USD 4,970 which is around USD 5,000. Total net loss will be USD 14,013 + USD 5,000 = USD 19,000. If I offset that with an accumulated premium income of USD 29k, the net gain is only USD 10k.
I will get worried for my online FIRE community friends when they got stressed over their options trade or face margin call. I can relate to their worries and concern. Don't lose sleep over profit. Lastly, money can be made back, but health (mental and physical) will cost more and sometimes can never be earned back. Ultimately, talk to someone, when there's tomorrow, there's hope to earn back the money. Keep moving forward. Life is beautiful.
Lesson 1 Don't lose sleep
When you fail the SLEEP test, you are overleveraged.
Lesson 2 Don't chase premium
There is no free lunch, the premium is calculated and the risk is stacked against you.
Lesson 3 Don't enter a trade without the funds
Always stand by the fund to pick up the positions if your option is exercised. Alternatively, you must have the margin to pick up the positions.