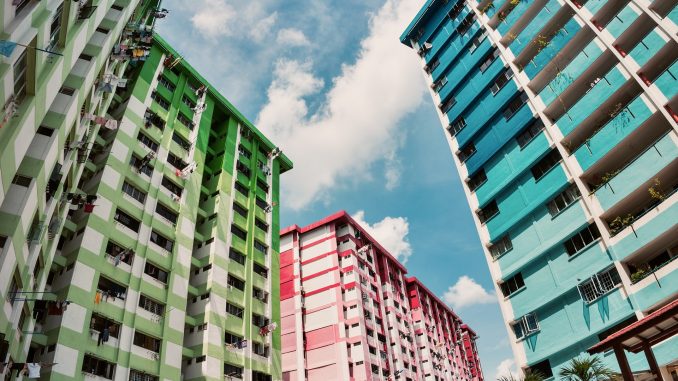 Just before the end of the year, there was a drama in my parents' condo. Our tenant complained that there was screeching sound in the water pipe outside the unit whenever they flush water. I called PUB and they arranged with the condo management to conduct a joint inspection.
PUB replaced the flow meter which acts as a pressure relief valve as well before the water enters into the unit. There was no leakage. Then, the condo management got their plumber to change out a section of pipe with coupling. This is the start of the dispute. The condo management called me to get my plumber in to change the pipe above the flow meter. They mentioned that they don't know when it will burst.
In the evening, the tenant called me. The condo management left a pail below the meter. There was a leakage and flowing like waterfall. See above image, the water is jetting out. Then the flow becomes worse. I had to call 5 plumbers and negotiate for the best quotation for the job. Then I share the cost with my tenant, let's just disregard with what's in the tenancy agreement. The key is to solve the problem. The plumber came and repaired the leakage.
The next day I called to tell off the condo management. From the image, it was clear that the flow meter was lowered more than others and cause the stress in the top pipe. They sent their plumber and there was more drama. The door could not be closed as the knob of the valves are protruding outwards. The condo management asked me to bring my plumber back to adjust the angle of the knob for the valve under landlord's responsibility. Why can't their plumber just do this? They do not want to be exposed to any liability.
Managing tenant, condo management and property agent is a work by itself. There can be lots of coordination, sourcing and project management at times. Rental income is not passive income. It needs work. I can say buying REITs is a better form of passive income in terms of dividend income. Property investment involves capital gain from land price appreciation and rental income.