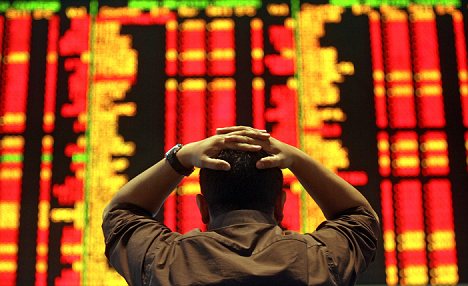 Recently I caught up with an old friend and he shared with me that he was suffering from depression for the last 3 years. He was trading with a 3x margin using a capital of $300k. He was pissed off with his work and thought that through trading he can generate an alternative income to get off the rat race track. He was trading mainly blue chips but the share prices were dropping and he suffered from various margin calls despite several top-ups.
In the end, he called it a day and cut loss. He lost his $300k but gain back his sanity. Today, he told me he is feeling happier than before. He stepped back and understand what was the root cause of this emotional ride. He was too deeply vested in trading, thinking this will bring him out of the problem. He explained to me that it was exactly like gambling.
I was trying to relate this to my own situation. For the last 3 years, I was trying to invest to generate dividend income, with an aim to get out of the rat race. However, I was not being patient enough to wait for the right price and adhere to an investment system.
I woke up today 13th March 2020 expecting a bloodbath in STI Index since Dow shed 2300 last night. STI shed 150 points to lowest since 2016. I wanted to place a position on ES3.SI through DBS Vickers for my parents. I believe STI ETF is more well-diversified than picking individual shares for them. They are 68 years old this year and they do not have the runway to suffer from a loss.
However, everyone tried to log on to DBS Vickers at the same time this morning, this crashed the platform. I tried logging in at least 5-6 times and tried to place orders at least 10 times, I was logged out with every order. I was refreshing the screen and looking at the ETF price recovering with every second. This sucks. Imagine if you are suffering from margin call, you need to sell to reduce your margin and the share price keeps dropping but you cannot log in, you feel like you will want to pull out all your hair! This is simply frustrating.
Future Investment Strategy
I have deployed my wife's SRS to invest through MoneyOwl's DFA funds, deploying $500 per month, adopting dollars cost averaging. I decided to take this route after my previous discussion with Kyith Ng.
I am still thinking about whether to use cash and future SGD from dividend to buy OCBC shares if it drops further or just buy STI ETF. Another alternative is to buy SDPR S&P500 ETF using USD.
Options for SGD:
1. Buy OCBC with SGD
2. Buy STI ETF
3. Convert SGD to USD – buy S&P500 ETF
4. Start investing through DBS Digiportfolio
5. Start investing through MoneyOwl's DFA
For HKD dividend, I intend to start accumulating A50 ETF.
You may ask why automation and ETF? I need someone to help with rebalancing if there are going to have bonds and cash elements in the portfolio. I need to free myself up with time for my work and time with family. I do not have the depth and breadth of investment research compared to someone who is doing this on a full-time basis.
Emotions
I was sharing with my wife over lunch that I was feeling very down because I had experienced SGD 200+k or 300+k (paper loss) wiped out from the portfolio in the last few days. She asked me the following questions:
– Are we selling any of the stocks? I replied, "No."
– Do we have any margin calls? I replied, "No."
– Do we have any debt or mortgage to pay? I replied, "No."
She continued, "Just continue to invest when the price is right. When the fresh fund (salary) is in at end of the month, just buy. For now, you can only seat on the sideline and look at all the dramas in the stock market."
Man, she is right.
I am seasoned enough not to panic but I am just a man. I have emotions when I see the share prices drop. I will just continue to click the buy button.