Introduction
Firstly, this is not a sponsored post but I enjoy the benefit from the government's kind act to help out on our living expenses.
On Friday, the government announced the great news. Parents who have a second child in 2021 will get more financial support through their child's CDA (Child Development Account). The government will increase the maximum amount for dollar-for-dollar matching in CDA from S$3,000 to S$6,000 for Singaporean children who are the second child.
First Step Grant
The child will get a S$3,000 CDA First Step Grant, which is automatically credited into CDA. With these enhancements, the maximum government contribution to the CDA in total for the second child will increase to S$9,000.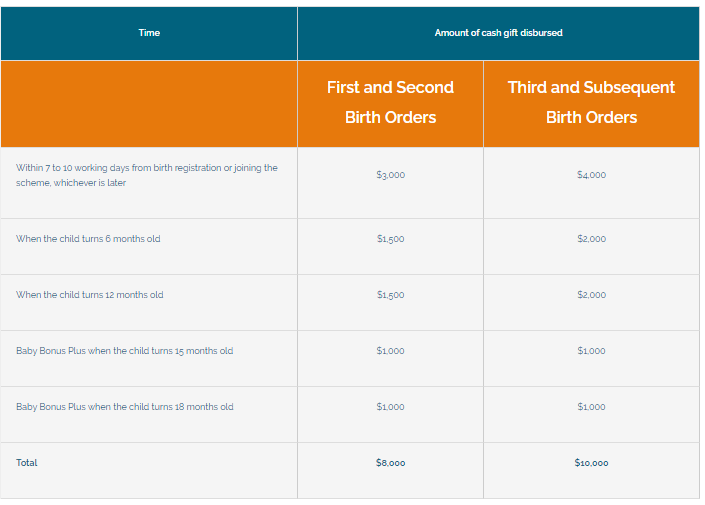 Parents will receive cash gifts in 5 instalments over 18 months.
Enhancement to Child Development Account
Therefore, the Singapore government will give a cash gift of S$8,000 over 18 months. You can park S$6,000 in the CDA and government will match your $6,000. There will be a S$3,000 for First Step Grant which no initial deposit is required. CDA benefits can be up to S$9,000. This is a total of S$8000 + S$9,000 = S$17,000. That's more to this!
Medisave Grant
The Singapore government will give the newborn S$4,000 for Medisave Grant. The CPF MediSave account will be opened for each newborn and the grant will be credited automatically. This account can be used to pay for medical expenses and Medishield Life. This is a total handout of S$21,000 (S$17,000 + S$4,000)
Baby Bonus Cash Gift
Lastly, due to the COVID-19 virus, times are tough, the Baby Support Grant is a one-off (S$3,000) to supplement the existing Baby Bonus Cash Gift (BBCG) for children born from 1 Oct 2020 to 30 September 2022. Parents will receive the BSG from 1st April 2021 or within one month of enrolment into BBS, whichever is later. Hence, a total of S$24,000 is handed out for your 2nd child!
Personal
I already transferred the S$3,000 to CDA before this announcement. I will top up another S$3,000 towards the end of March. Then I can enjoy the maximum dollar-for-dollar matching while having the best cash flow scenario. This is the key update to my personal life which you may be curious about from the earlier post.