Singapore announced a one-month lockdown from 7th April till 4th May 2020. I have grown used to it since I have imposed self-isolation since 20th March for 14 days and I have no chance to go around Singapore. I have missed one of the greatest short term rallies as I was waiting for a more severe drop.
I worked today on a Saturday afternoon to attend a teleconference call while clearing some emails. In the evening, I decided to take stock of the portfolio to understand the damage done. There was a paper loss of -SGD 122k. That's not the critical element in this exercise. The crux is I need to know how much ammunition I have left to deploy.
In my trading account, I have left SGD 21k which I need to top up additional SGD9k if my option for RDS.B on 17th April 2020 is exercised. I will be left with SGD 50k. This is our emergency fund as well. I hope that my children will not be like the little girl in the below image "Daddy will just borrow one last time from you."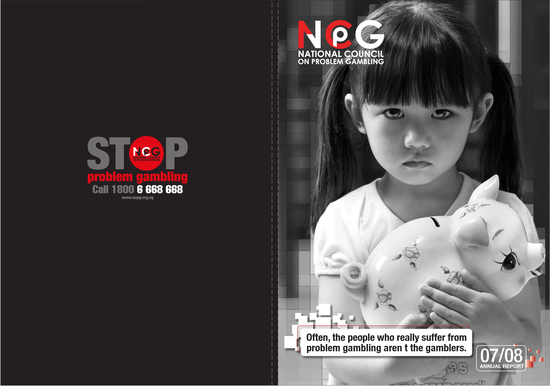 Employment Risk
I was talking to friends from different companies within the same industry and realized that a new round of retrenchment has started. I am just thankful to be able to contribute for another day. The mindset is another day another penny. I work daily from 8 am to 11 pm, taking a long break in between dinner. I am just grateful to have a job in times like this.
Currency Risk
I am paid in Malaysia Ringgit Dollars and the exchange rate is worsening from 3.03 to 3.05. The pinch is currently at S$100-200 losses every month depending on how much I exchange. If the exchange rate continues to deteriorate, it will become more painful to bear. Nonetheless, still grateful to have the income rather than no income at all.
Dark Wishes
I do not know how far the market will rally or market will deteriorate. I am deploying the below for my parents. Some of the guys may be thinking "wait long long then have". They are living off their retirement funds, I cannot afford to be wrong. I can be very patient with their money as there is no room for failure.

Parents' Fund Allocation
ES3.SI ETF
$2.5 – 5,000 shares – Done
$2.26 – 5,000 shares – Done
$2 – 5,000 shares – waiting
$1.8 – 10,000 shares – waiting
$1.6 – 20,000 shares – waiting
$1.45 – 30,000 shares – waiting

CLR.SI ETF
$0.7 – 50,000 shares – waiting
$0.6 – 60,000 shares – waiting
$0.5 – 70,000 shares – waiting
JC Fund Allocation
DBS – 1000 shares – waiting
OCBC – 2000 shares – waiting
CLR.SI ETF – 50,000 shares – waiting (if not, I will allocate to industrial REITs)
Parents' Tenant
My parents' tenant came to me and request for rental reduction of 10%, bringing it from S$2,750/month to S$2,475/month. I propose S$2,600/month, giving a reduction of S$150/month. He mentioned to me that businesses are been destroyed and there is a pay cut in his income. I agree that times are tough and I tried to be empathetic towards his situation. However, the maintenance fees increase by 10% and upon renewal of 1-year tenure, I still need to pay our property agent half month commission.
I would assume that all types of tenants will request for waive of rentals or reduction in rental unless the owner has absolute bargaining power. This will eventually erode the margin for REITs. I believe it is already price in based on the recent price drop. What is not priced in is how the global economy will change the way business is been conducted and how supply chain management will be affected. We are seeing countries diversifying their manufacturing away from China, bringing them to other countries. This COVID19 virus is changing the way people work, learn and play.
Conclusion
Been busy at work is good to take time away from monitoring stocks and bad when I miss buying opportunities. With a clear picture of how much financial ammunition I have, I can allocate them accordingly when the opportunity arises.