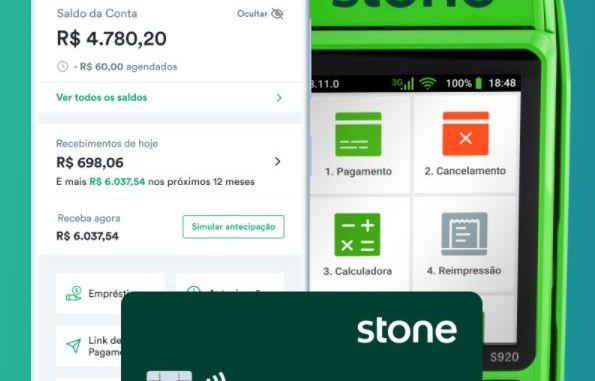 StoneCo reported its 2nd Quarter 2022 results at market closing hours. During after-hours trading, the share price dropped by close to 8%. In July, Susquehanna analyst attributed his downbeat view on StoneCo as its TON business matures and key account churn pressures Total Payment Volume. CEO Thiago Piau is very upbeat about the business and believes in the outlook there will be continued growth and margin expansion.
Platform Services still see 94.9% growth from Rs 5.7 billion in 2Q21 to Rs 11.2 billion. However, the Sub-acquirers dropped by 37% from Rs 15.4 billion in 2Q21 to Rs 9.7 billion. The Platform Services' growth compensates for the drop in Sub-acquirers' revenue. Key Accounts client's growth is stable, StoneCo grew from 60,200 in 1Q22 to 61,200 in 2Q22.
In summary of StoneCo's Financial Performance, Total Revenue, and Income was Rs 2,304.1 million in 2Q22 which grew by 275.6% on a year-on-year basis compared to Rs 613.4 million in 2Q21. The increase in revenues was due to 242.5% growth in financial services platform revenues which reached R$1,932 million and 8.2x growth in software platform revenues which reached R$350.7 million.
EBT continues its growth to Rs 106.7 million in 2Q22 compared to Rs -202.7 million in 2Q21. The Net Cash is growing close to 10%, it grew from Rs 2,406 million in 1Q22 to Rs 2,602 million in 2Q22. The increase is due to recovering R$180.6 million from the partial sale of Banco Inter stake which is a one-off event.
Financial Services Segment
TPV for MSMB increased by 78% when we compared the year-on-year basis which grow from R$ 60.4 billion in 2Q21 to R$ 90.7 billion in 2Q22. The Key Accounts dropped by 1.3% year-on-year basis from R$ 21.1 billion in 2Q21 to R$ 20.9 billion in 2Q22. Active Payment Client Base MSMB saw 97% growth year on year. Take Rate increases by 1.31 p.p. from 0.78% in 2Q21 to 2.09% in 2Q22.
To zoom in on their legacy Credit business, it reached R$603.9 million in 2Q22, decreasing R$118.3million from 1Q22. There is a net positive cash flow of R$133.7 million in the quarter. Out of the R$603.9 million, R495.8 million is provisioned for bad debt.
Software Performance
Total Revenue for the Software segment in 2Q22 was R$350.7 million which is 23.3% higher year-on-year basis compared to 2Q21 which was R$284.5 million. Core Software business revenue increased 28.3% year over year. Digital business decreased 6.2% year over year.