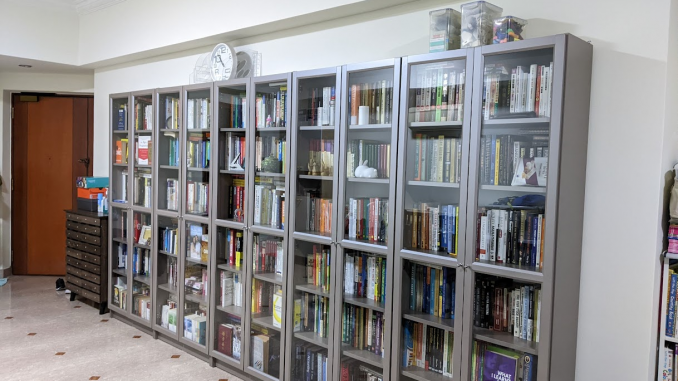 I got back from a family trip to Bangkok. Throughout the trip, I saw lots of TEAMS message popping on my mobile phone about an upcoming project. I was stressed at those notifications. You may ask that this is due to my personal choice. I could have turn off all work apps and stay offline. I just cannot. There are too many things that are happening at work. Furthermore, this is a fast-track project.
I returned back to Singapore at 10 pm. After settling down, it is already 2 a.m. The next day I immediately started work and got drowned in endless emails. It had been 2 intensive weeks and things are back on track. I have a new project that is been awarded to be executed in a fast-track progression. In parallel, I have 3 other projects that are running in parallel. Work has been very hectic.
I have been working from 9 am till 5.30 pm. Then I will pick up the children. After dinner from 8 pm, I will continue to work till 10/11 pm. I will realize after that I have no energy for my personal interest. I have not been reading much recently. I still have FY 2022 annual leave which I would like to clear them. In addition, I have FY 2023 annual leave which is not touched yet. In total, I have 41 days of annual leave to be cleared.
To add frustrations to my work, I have seen a guy who got promoted within 1 year by relocating to another country. I am taking all the shit load, and I am not promoted for my capability. I feel like a cow at work, just slogging long hours and taking on more than I can chew. I want more time with my family doing things I love. You know what's the irony? I want to have another property. This is causing me to stay put with all this crazy workload.
I have a twisted way of finding comfort, I will look at the forecast dividend for this financial year. Believe this year we can achieve a total dividend income of approximately S$80,422. The forecast dividend for the next financial year will be around S$104,000. We just added another 40,000 shares to CLR.SI ETF. There are plenty of mouth-watering dividend players present in the current market situation. If I don't have any debt, the annual dividend of S$100k will propel us to financial freedom.
What's next?
I still need to keep myself challenged. I cannot be gaming the whole day. On the same note, neither do I want to be working for more than 12 hours a day. It needs to be a balanced lifestyle. Maybe I can scale down to a part-time role or a work that is easier for me. However, if I take on more liability by buying another property, I may not be able to take an easy role. Life is as such.
Why you should not buy a property?
You want to have control over a level of flexibility in your personal life or career.
You don't want to pay for all the ancillary costs that come with home ownership.
You don't want all the responsibilities of owning a home.
You won't live in the house long enough to cover the switching costs involved in buying, selling and moving.
You run the numbers and renting makes more sense for your financial situation.
You live in a high-cost-of-living area.
I need to buy another property because the family need a place near to the MRT since I am not driving. Then when our 1st property has reached 3 years, I can sell that away to recycle the fund to pay for mortgage on the 2nd property or I can upgrade to a better property.
Recently, I asked my elder child," What if daddy don't buy a 2nd house and spend more time to play with you?" The child happily agreed to it. Mrs does not allow me to stop work. Her rationale is to secure the 2nd property and work a few more years to pay down the mortgage.