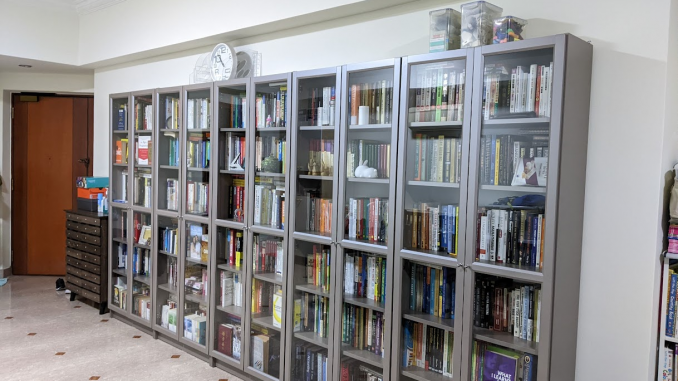 I have a special affection for the library. Recently I watched the below video and realized how the economic recession caused lots to lose their employment and end up homeless on the street. One of the places they mentioned is the library. The library offers free wifi for the homeless to stay connected through social media with their friends and family. The free wifi allows them to find employment.
I have been blessed by meeting the right boss for the last 3.5 years, gainfully employed with a good-paying job despite the stressful deadlines and more deadlines. There was a time when I was down and depressed in life. From 2017 to 2019, I was retrenched during or before Christmas. I was so familiar with that retrenched feeling that I sensed it in my gut and knew that "here we go again". I was so exhausted from retrenchment from the industry, that I decided to switch to a new one. I switched to the financial planning industry for nine months. At the onset of the COVID-19 pandemic in 2020, a call came. I packed and went to KL Malaysia to work. I need the ammunition to invest.
From 2017 to 2019, I spent lots of time in the library. It was my safe harbor. It is a public facility that has everything free. It has free (local and international) newspapers, wifi, air conditioning, a water cooler, free electrical supply, free toilet, and an endless supply of water. Imagine you are jobless, with no income, and every bit of savings helps. Thank God, there's no high inflation, back then the mixed vegetable rice for 1 meat and 1 vegetable cost S$2.50 – 2.80 only. Coffee was still at S$1 – 1.10 per cup at the coffee shop. A S$4/day will allow me to survive the entire day in the library before heading home for dinner.
Don't get me wrong, at that time between 2017 to 2019, I believe I can survive for a very long time without a job (based on the stock portfolio then) and can venture into something new that I am passionate about. It is prudent to reduce your expenses to as low as reasonably possible. The rise and fall mechanism in expenses depends on your personal circumstances. We are animals of high adaptability and built resilience in tough times.
Fast forward to today, I still enjoy coming to the library on Sunday to write articles and read books on financials. You may be able to spot me in the library with all the young people mugging for their exams. Always happy to be back in the library, just need books, a laptop, and wifi, I can do many things with them.