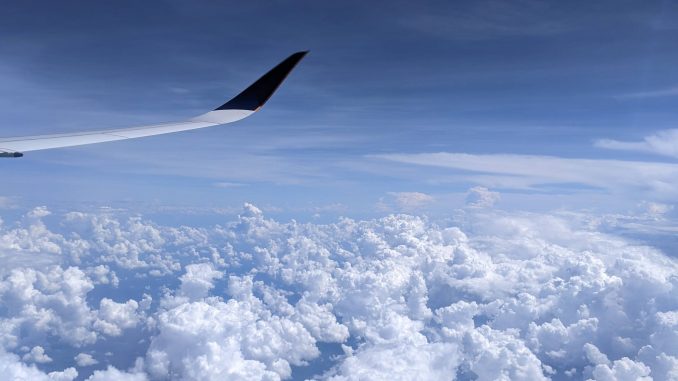 This is just a short post about some thoughts I had during our short trip to Bangkok. The family was very excited about the trip because it had been more than 2 years since we last traveled as a family. Why is a family trip fun? It is moving out of our comfort zone and we feel as if we are on an adventure.
I sat at a food court in Central World. I had a good conversation with my wife earlier at a cafe called After You. She agreed that we can live in Bangkok during retirement. I asked her what about staying 1 month in Bangkok then we shift to Malaysia for 1 month. We can rotate among the ASEAN countries. During my work, I have stayed in the Philippines, Thailand, Vietnam, Myanmar, Malaysia, and Indonesia. I love all the ASEAN countries. I will love to visit Cambodia and Laos in the near future. It means we can spend close to 8 months outside Singapore. Maybe we can do this for 8 months first to test the feasibility.
Geoarbitrage was coined by Tim Ferriss. He is the author of The 4-Hour Workweek. You change where you live and work to harness the different prices in different countries. Your income is the same but if you move to a place with a different cost of living, you increase your disposable income.
Create Location-Independent Income
You need to create an income that you can earn anywhere. This means you can work remotely as an employee. For example, Airbnb can allow employees to work remotely forever. You run a location-independent business. For example, you run e-commerce, and fulfillment is done by your team. You are a free agent, you freelance online. You have passive income, retirement savings, and annuities. You can maintain the same level of income while decreasing expenses to create more surplus. If you need to work locally in the destination but not on the expatriate package, your wage may be lower and this will cancel out the benefits.
Things to decide in locations
Think about your and your family's needs and preferences. The cost of living needs to be lower than where you are from. The taxes should be reduced. There need to have reliable and fast internet. Healthcare needs to be of good quality and affordable. You need to have access to good schools. Transportation is another critical consideration. I won't want to drive in Bangkok and will want to depend on MRT and BTS. The most important factor is safety. You won't want to bring your family to a place with a high crime rate.
How much can you save through geoarbitrage?
Firstly, you will know your present income and your current cost of living. Then you estimate the total cost of relocation and cost of living in your new location. Then use the following formula to compare:
Present Income – Present Cost of Living = Current Surplus/Savings
Present Income – Cost of Relocation – Cost of Living in new location = New Surplus
The cost of relocation is a one-off event that should only be accounted for during the first year.
My calculation for relocation to Kuala Lumpur.
Expatistan.com shows that estimated monthly costs for a family of four are around RM 9,503. Numbeo.com shows the international primary school fees cost around RM 3,566 per month and a whole-day preschool will cost RM 1,159 per month. I reckon estimated monthly costs for a family of four will be around RM 14,228. Let's say an estimated SGD 5,000 per month. If my monthly expense in Singapore is SGD 8,000 per month. The surplus will be SGD 3,000 per month which can be used for investment.
Expatistan.com shows that estimated monthly costs for a family of four are around 110,193 ฿. The international primary school fees cost around 43,336 ฿. The preschool will cost 17,358 ฿. The monthly expense is estimated to be around SGD 7,000 per month. From the above monthly expense in Singapore is SGD 8,000 per month, I can have a surplus of SGD 1,000 per month which can be used for investment.
The other challenge is whether this is worth your effort to shift the family. Moving with lots of comfort items can be a hassle. I have lots of books which means I need to sell them away to become a minimalist. They say having lesser makes you happier. Maybe it is time to sell and own less.