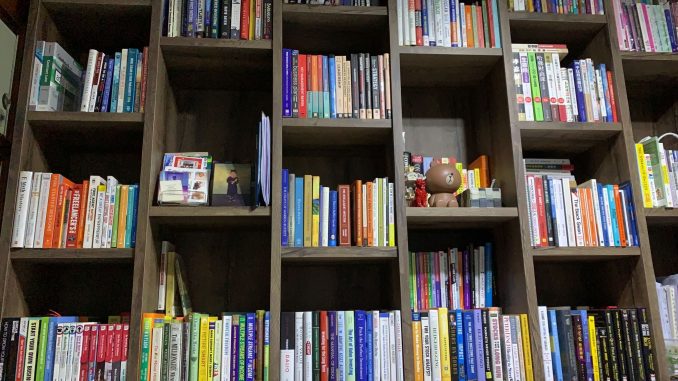 Updated on 7th August 2022
My mother took up a mortgage for S$500k when she was 52 years old to buy a condominium in 2002. My parents' combined monthly income was around S$4,000 then. It was a stretch and my father worked shifts, always stressed about whether he will lose his job.
Not good. They work long hours to pay off mortgages in an era when the interest was close to 4-6%. The young generation has enjoyed a decade of low to no interest. We have a view that the interest rates will never rise. My parents had to sell off their HDB to reduce the condo mortgage. I asked why don't rent the HDB out. Back then, the rental market was very bad, condo rental per month was only S$1000+. HDB rental was even lower than that. Their mindset is once they pay off the housing loan, they can slow down.
My parents have the right idea.
If you are a normal employee and coming close to a relatively old age which in my context is 50 years old, don't carry a housing loan. I am 40 years old and I am starting to feel old. For most of us, at 50 years old, this means retirement is on the near horizon.
If you are free of rent or mortgage, you reduced your expenses from 20-30%. It is about entering your 50s and finding the floor. It is reducing the cost of living. It provides an increased level of financial security, you can channel your rental/mortgage payment into an investment such as topping up CPF, putting in SSB (3% when we are writing this), ETF, or endowment plans. It creates financial flexibility. You may have other financial worries but you don't need to worry about house payments. Instead of saving that 20-30%, you can loosen up with your spending. Most important, you can choose to do work that you love. Work that does not occupy too much of your time. If you are on the hook for housing payments, you don't have the luxury of choice.
I have emphasized that if you are a normal employee like most of us. If you are C-suites or management level, it is a different context.
I paid down all my mortgages very early during low-interest rates years to have peace of mind that if all investments fail, I still have a roof above me. I don't need to worry about house payments. I am thinking about whether to take on a new housing payment, which means whether I should buy another property. It means I will contradict the earlier, I will increase my expenses, and I may not be able to quit my job and choose to have more time. It can be a massive financial mistake.
If you need to pick up a mortgage close to 50 years old, quickly pay down the mortgage. If not consider moving overseas to enjoy lower house payments. Strategically plan before you notch half a century on Earth, and lead the second half of your life in a semi-retired mood.
I spoke with a friend to seek his opinion from a business owner's point of view, he feels that it is the return that is more important. If he can derive a 10% return with an interest rate of 5%, he will still do it. He will maximize his mortgage, and take up leverage when interest is still around 2-3%. The liquidity may not be available when the interest rate is higher, so it is about sensing the availability of funds.
He explains that he does not depend on a sole source of income such as a typical employee. He has multiple sources of income and will be able to afford the housing payment if one of the incomes is crippled. He won't take on more mortgages as he will like to live overseas in his 50s and shuttle to and fro between Singapore.
He explains another perspective that a landlord can become like a full-time job. You need to manage complaints from your tenants, change out air conditioners and repair expensive items. Why do you want to create more jobs for yourself in your 50s to manage all these? You won't have the energy and time to waste on things like that.
The last 10 years before I hit 50 are very important. I need to be extra careful and not make a huge financial mistake. When the price is right and the probability of profit is high, I will not hesitate to pull the trigger.
Decide the short-term pain
How important is it to maintain your monthly disposable income to maintain the same lifestyle? Can you reduce your spending to increase the payoff of the mortgage? Will you be able to increase your income over the next few years? Will you have a stable income for the next few years? The crux is to make future monthly repayments easier than today.
Can your down payment command higher returns than use it on the property? What are the returns you are foregoing? If you invest all of your available funds into the down payment of the house, do you have funds to cope with rainy days?
Benefits of paying off your mortgage
You own the property. The property becomes your asset.
If you choose to sell and upgrade, you have accumulated more principal and this can be utilized for the next property.
Even if your property price falls, you will have less negative equity as you have paid more of your mortgage. You will less likely sell for a price that's less than the amount you owe the bank. The chance of a "margin call" by the bank is lesser.
If you face a financial struggle in the future, you can refinance and seek better terms. If it is a private house, you can draw down a property/home equity loan. You can borrow 70%-80% of your property's current value, less the remaining loan amount or CPF used.