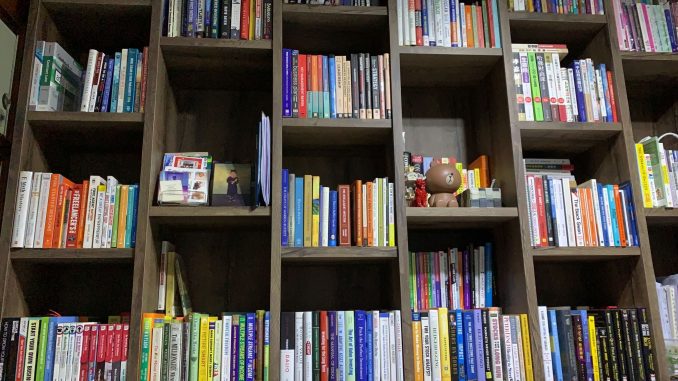 Updated 27th September 2022, updated 28th September 2022, updated 29th September 2022, updated 29th October 2022
In hindsight, I was too rushed and I pump in the funds too early. I pumped SGD 15,300 into SRS (it is a retirement savings bank account that allows tax relief the following year) and buy all into Dimension Fund via Money Owl. Then the global market slumps by another 5-8% after the injection of funds.
I bought into 2 tranches of S-REIT ETF. I thought the 0.9 range is quite attractive. I bought 10,000 shares at 0.994 and another 10,000 shares at 0.997 later on. Then on the 23rd of September market close, the price dropped to 0.970.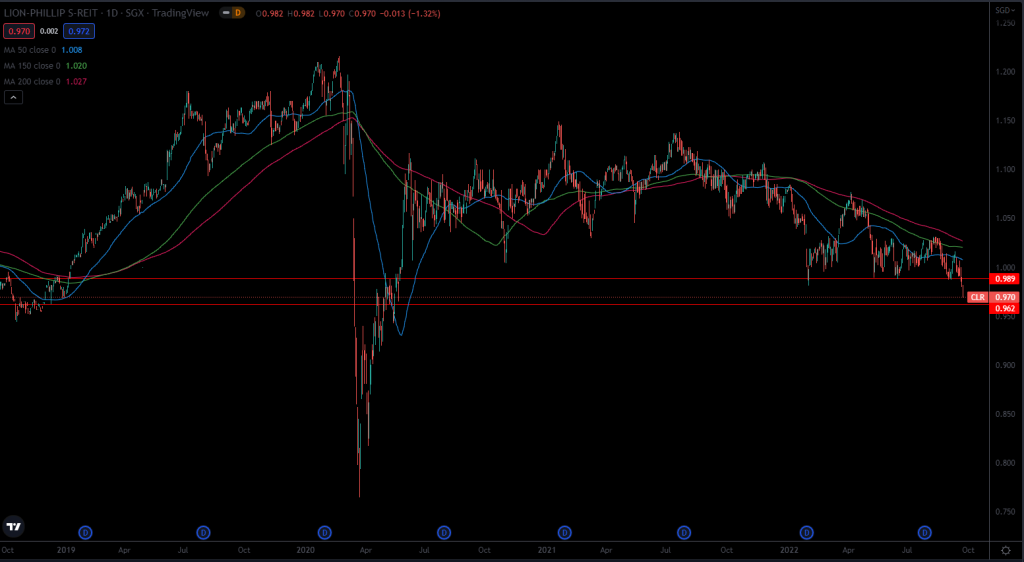 I collected a premium of USD 621 (HKD 4,860) through selling options in HKEX.
Sell 3 PUT 6.HK Power Asset 28th Oct 2022 SP 40 – premium 0.35 (1500 shares)
Sell 3 PUT 700.HK Tencent 28th Oct 2022 SP 250 – premium 2.95 (300 shares)
Sell 1 PUT 9618.HK 28th Oct 2022 SP 185 – premium 3.9 (500 shares)
Sell 2 PUT 9988.HK 28th Oct 2022 SP 70 – premium 1.62 (1000 shares)
I am comfortable acquiring the shares at the respective prices if they are exercised.
Need to remind myself to slow down, I think the downturn can be very long and nobody knows when is the bottom. The target for the next 2 years is to build up a portfolio of S-REIT ETF to increase the dividend income by another SGD 20-25k/year.
Updated 29th September 2022
On 27th September 2022, I bought another 100 shares of VWRA at USD 90.34/share. I don't know how low VWRA can drop. It can be USD 80-85/share but I just continue to average down. I think it is cheap enough but things can get even cheaper.
On 28th September 2022, I bought another 2000 shares of Power Assets at HKD 39.4/share. The next moment, it dropped to HKD38+/share.
On 29th September 2022, I bought 22000 shares of CLR.SI Lion-Philip S-REIT at SGD 0.924/share. Yesterday, it was at SGD 0.913/share at the close. Total S-REIT shares stand at 42,000 shares. I will need another 300,000-360,000 shares. Pray the market will continue to go on sales. Love sales, don't you?
Updated 29th October 2022
The options were all assigned. I was assigned 1,500 Power Assets shares, 300 Tencent shares, 500 JD.com shares, and 1,000 Alibaba shares. I am utilizing SGD 111,500 worth of margin now.