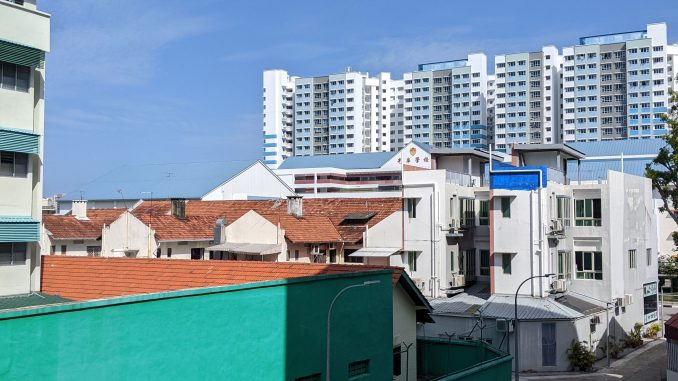 17th July 2022 updated
We have started our property hunt to secure a rental unit. The current market is the sellers' market. It is tough to pit against the market forces. Let me share one of my favorite property hunting grounds – Geylang. This is not an ideal place for most Singaporeans but I am one of the Geylang property enthusiasts.
Firstly, what are the cons? Geylang is a place of vices. I am not going into the details but it is our infamous redlight district with proper operating licenses. The prostitution houses operated on even lanes, Lorong 6, 8, 10, 12, 14 until 24. The mortgage financing will be restricted to a few banks and loan to valuation will be limited as well. The odd and upper Lorongs are able to get the mortgages. My knowledge stopped 8 years ago. I was looking for a Geylang unit in 2014. Rules and regulations may have changed, especially after COVID-19. Geylang is quiet after COVID-19.
The pros will be Geylang is centrally located in Singapore. It has all the good food and East Coast is just a stone's throw away. The growth story will be for Paya Lebar Air Base with 800 ha will be freed up when it is relocated in 2030, this will unlock the potential of the area. The present plot ratio is 2.8 with an allowable building height of 36 storeys, the buildings are built up to only eight storeys because of the height restriction. This restriction will be removed in 2030.
With the booming property market, the property prices in Geylang increased tremendously from 800 psf to 1200 – 1300 psf for the resale market. For the new launch, we see 1500-2000 psf. This has become the new trend due to the logistic crunch and shortage of building material.
I think it is getting irrational for buyers now in the Singapore market context for the short term. I could be wrong about land-scarce Singapore and developers continuing to renew their land bank, property prices should go up in the long term. There are other caveats provided that there is a continuous new inflow of immigrants, population growth, the influx of talent, GDP continues to grow and a good government continues to run Singapore for the next 50-100 years. Coming back to the point, the property market is expensive.
It is rational for equity holders to demand and be rewarded with a healthy return for taking a risky return tool. This applies to property as well. Everyone forgets that when the economy is bad, rental income will fall, and you may not be able to hold on to your job, then you will need to sell the property to raise cash. The problem is there will be no buyers unless it is cheap. The most expensive words are "this time it is different". Market move in cycles.
I missed lots of boats in the property market but I think I have seen enough. I was at the J Gateway launch, I was in the queue to submit a cheque when the sales team told me every 3 bedders is sold out. Then at night, the news broke about new cooling measures. It was around 1300 psf then. Fast forward, I could be seating with profit at 1700 psf. I went to 8 river suites and Trilinq to negotiate directly with the developer team. I got a really good price at around 1,200 psf for Trilinq then when no buyers are in the showroom. I am a wussy when it comes to property. In short, you need to place the cheque when there is no buyer in the showroom. Isn't that the same as what we learn from the stock market?
Rental Yield
Rental Yield is your rental income divided by the price you pay for the house. If strictly speaking, you may need to include other costs like legal fees, buyer stamp duty, and additional buyer stamp duties. I am conservative, I need a Rental Yield of at least 3%. In the short term, rental is rising sharply due to borders opening to fulfill pent-up demand but long run rental will not be as lucrative with more supplies in the market.
Leverage Rental Yield
Leverage Rental Yield is rental income divided by the down payment. Currently, LTV is 75%, and the down payment with a mixture of cash and cpf is 25% for the 1st property. Refer to the below table, for example, say S$324k for the total upfront cost, and rental income is S$36k/year. The Leverage Rental Yield is S$36k/year / S$324k will be 11%.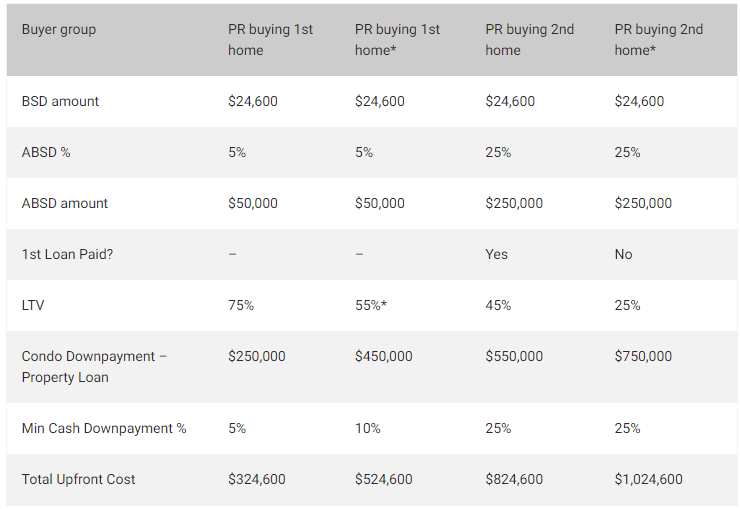 Principal
Another interesting that I learn from iHerng, the property game is like Monopoly. If your rental income is able to cover your mortgage payment, the money will be paying interest and principal. Over time, you have built up equity in your investment unit. You can take a loan on your equity which can be reinvested into the next few units. The process continues and you can grow your portfolio for the next 20-30 years. This can become a full-time job to manage the properties.