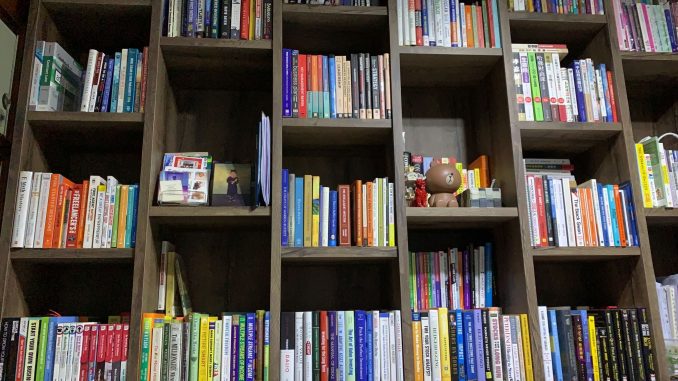 Cash flow is more important than net worth. Net worth is an illusion that serves to boost your ego during the good times and bruise your ego during bad times. During an economic downturn, your portfolio may likely underperform if they don't have strong balance sheets and if there's no cash flow.
Your dividend from stocks becomes your real return during an economic downturn. It is important to take some profits from your growth stocks and divert them into cash flow-producing assets.
Cash flow is real while net worth is subjective.
For me, I include the value of my primary residence in net worth. For some, they dispute my approach. I do not inflate the value of the primary residence through revaluation but just take the book value. There's no mortgage left and I don't need to rent. If someone needs to rent S$3,000 a month for three bedders, his or her liability would be S$3,000 x 12 for a year in rent / 2% (current Singapore condo rental yield rate) = $1,800,000. My primary residence book value is S$760,000 and it has around 78 years of lease left. The monthly rental fee is only S$811. I think this can serve 2 generations to have a roof over their head.
You may have accumulated a large amount of net worth and started to sell down to fund your monthly expenses. However, selling your portfolio during a downturn is very painful. The other uncertainty is whether your portfolio can last you for your entire retirement years.
You need to focus on buying or creating more free cash flow assets to fund the lifestyle that you desire. You don't need to sell a strong cash-flow business in all types of economic environments. Hence, dividend-yielding stocks with strong balance sheets will be one form of passive income that we can focus on. The downside is dividend is always at the mercy of management and how well the business performs.
Measuring your net worth gives you the motivation to strive toward your goal to achieve financial independence. With a high net worth, it opens up other options to generate more passive income streams. It creates this flywheel effect by boosting more cash flow which reinforces the momentum to grow your net worth.
With a larger net worth, the more confident you will feel about your finances. You can choose to take more risks when necessary. You know that you have the financial ammunition to fight another day if your investment fails. However, do not be overly confident about your net worth if all your eggs are put in just 1 tool such as Luna.
See below for my net worth breakdown.
Around 20% of my net worth is in my primary residence (real estate)
Total stock portfolio makes up 59% of net worth (around 30% are in growth stocks)
3% are in business loan
6% are in cash
12% are in CPF (Singapore's government retirement fund)
More than 40% of the entire net worth is in dead capital that generates no income. these are primary residence, cash, and growth stocks. The stronger your cash flow, the less you need to invest in cash flow-producing assets. If you have grown your cash flow to the required level, you can place more into dead capital. I will personally still require more cash flow-producing assets to create a comfort level.
Cash flow helps to put food on the table. Cash flow allows you to live the lifestyle you desire. Net worth does not achieve any of these until you convert it to cash. It is fun to keep track but don't brag about it. Bad times will come.